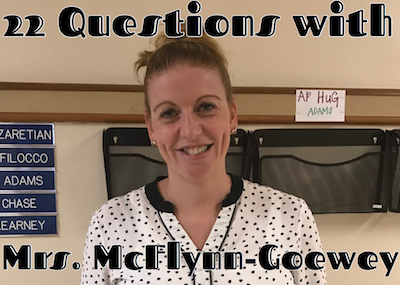 Photo Credit: Haiqa Mian/Achona Online
Clare McFlynn-Goewey is a new teacher this year at the Academy. McFlynn-Goewey teaches English II Honors and English III Honors. In this 22 question interview, McFlynn-Goewey shares her impressions of Academy and fun facts about herself.
22 Questions with Mrs. McFlynn-Goewey from Haiqa Mian on Vimeo.