Tips For Getting Your Wisdom Teeth Removed
October 6, 2017
Not everyone has to get their wisdom teeth removed, only those for who keeping the teeth would cause future problems. Most people get their wisdom teeth removed because they are impacted, meaning their teeth can not break through the jaw. The second most common reason is having a small jaw where wisdom teeth physically do not have room to grow. Wisdom teeth removal may sound scary to some, but with the right preparation, the fears can be relieved.
"The healing process went really quickly. No infections and a little swelling. I even went to Disney two days afterwards but I'm a quick healer," says Jazmine Sanchez ('18).
Stock up on soft foods
After the surgery, soft foods are the only foods that one can eat with no pain. Stocking up on soft foods such as pudding, applesauce, and ice cream before the surgery is recommended.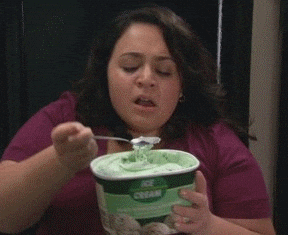 Relax
Relax the day before the surgery. Calm your nerves through meditation, exercise, or Netflix. It is hard to get a needed good night's sleep before the surgery with fried nerves. Going into the surgery, you want to be relaxed and at ease. 
Possible video recorder
Videos of people leaving their surgery can be found on the internet. If this is something you want to be documented, make plans to have a friend or family member record you while you come off the medications.
Sleeping is essential in the healing process. Elevation of the head is highly recommended, as it will prevent blood from rushing to your gums which causes swelling.
Take the medications
"It's not the surgery I'm worried about, but the pain afterwards," says Catie Moffett ('18).
Staying on top of the painkillers will help relieve any pain felt. To prevent excess pain, stay on top of the medication. Whether the medication is to be taken every four hours or every eight, set an alarm to take the medicine as soon as possible. The recovery period length will depend on each individual person and how quickly their bodies heal.