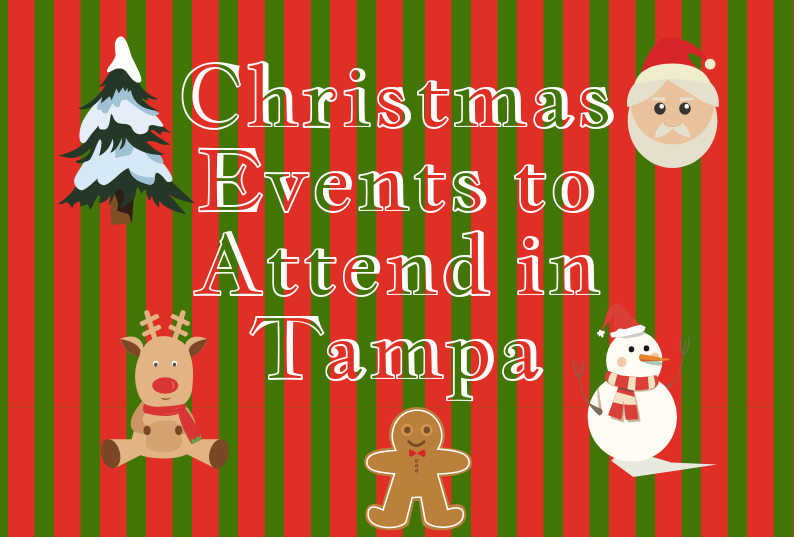 Now that it's finally December, the Christmas spirit is in session with many the lights, decorations, and music around the city. In the Christmas season,  there are a variety of events offered in the Tampa Bay area to celebrate the holidays
"Christmas Town": Busch Gardens
The annual Busch Gardens "Christmas Town" has arrived. It will be open until Dec. 31. The park is transformed into a Christmas wonderland decorated with a variety of colored lights and christmas decor. "Christmas Town" offers a variety of holiday themed shows such as: "Christmas On Ice", "Carol of The Bells", "We Three Kings", and "Christmas Time Tree". The park also contains "Christmas Town Village" which offers a range of holiday gifts, caroling, twinkling lights, train rides, and dining.
Chloe Boos ('19) says, "It was very fun and festive with all the lights and Christmas decorations. My family and I took pictures in the sleigh they have by the otters, it was beautiful."
2. "Winter Village": Curtis Hixon Park
"Winter Village" in Downtown Tampa's Curtis Hixon Waterfront Park is open 10 a.m. to 10 p.m. Monday through Friday, until Jan. 5 2018. The park is decorated with lights and has an ice skating rink where people can rent skates and skate with friends and family.
Audrey Barnes ('21) says, "I had a good experience ice skating and went with my whole 8th grade class last year. I fell down a lot but it was a fun time with my friends. My friend kept trying to hold onto the wall and face planted on the ice, but she was okay."
Although some have a good experience, the rink still has its downsides.
Emily Venezia ('18) says, "They don't properly clean the ice skates, and I thought I was going to catch a disease from them. Not to mention, the shoes are super worn out and twisting your ankle is a real possibility. The ice is also super thin and you're mostly skating on the plastic underneath."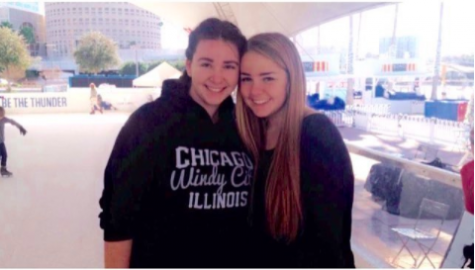 3. "Snow on 7th": Ybor City
The 7th annual "Snow on 7th" holiday parade is being held in the Ybor City Chamber of Commerce on Saturday Dec. 9 2017, from 6 p.m. to 9 p.m. The event offers a Mr. and Mrs. Klaus meet and greet, free hot chocolate, and a parade with marching bands and festive music.
4. "Wonderland of Lights of Tampa Bay": Brandon
The Greater Brandon Chamber of Commerce is hosting their annual "Wonderland of Lights of Tampa Bay" light show located at the Hillsborough County Fairgrounds. This light show and Christmas festival is open through Dec. 30, Monday through Thursday 6 p.m. to 9 p.m. and Friday and Saturday 6 p.m. to 10 p.m.
Brandon Chamber turns county fairgrounds into 'Wonderland of Lights' https://t.co/TFuZLs269D pic.twitter.com/83zxVFn1EY

— Things to Do (@thingstodotampa) November 21, 2016
5. "Victorian Christmas Stroll": Henry B. Plant Museum
The Henry B. Plant Museum is hosting their annual "Victorian Christmas Stroll"  where visitors can experience an old fashion Christmas. The museum is decorated with vintage toys, ornaments, fashions, and trees. The admissions price range depending on age: Youth, Adult, and Seniors. The event is held everyday 10 a.m. to 8 p.m. until Dec. 23