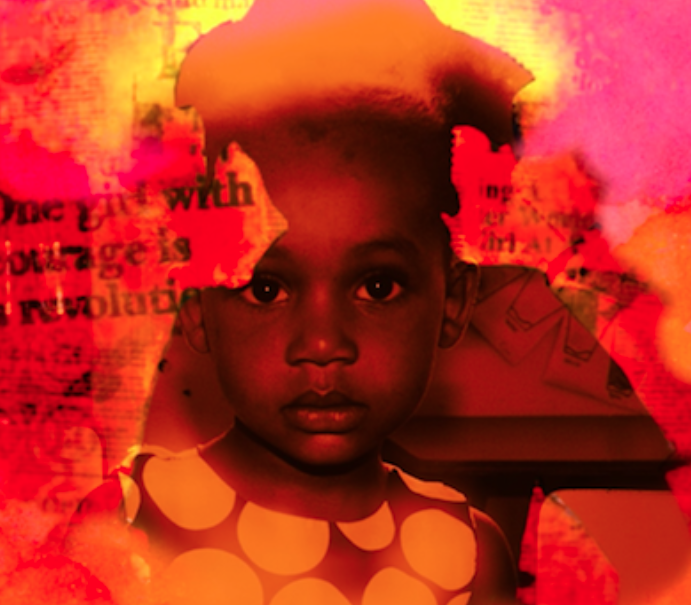 Photo Credit: Haley Palumbo (used with permission)
On Saturday, Feb. 3, Girl Rising, a global campaign for women's education and empowerment, will be hosting an art show at Academy. Senior Haley Palumbo is organizing the event, as well as leading the Girl Rising program at the school.
"This is an art show about how we can overcome cultural and racial differences," says Palumbo.
The mission of the organization is to change the way society values education and rights among women and girls. If more women have access to education, they can break the cycle of poverty among them.
With education, "they are less likely to be in child marriage, they are less likely to have health problems, and they are less likely to have a child at a young age," says Palumbo.
Palumbo has been involved with the campaign since she was in seventh grade.
"I came to Academy about halfway through freshman year from Miami. That whole summer was turbulent for me, but I really kept a good idea about who I am."
Palumbo said the event gave her a new perspective on global education.
"Not knowing where I was going to school, my education was questioned. Am I going to school? Am I going to high school? It's never really been a question and then there it was in my life. Then I realized that 135 million girls also have that question daily."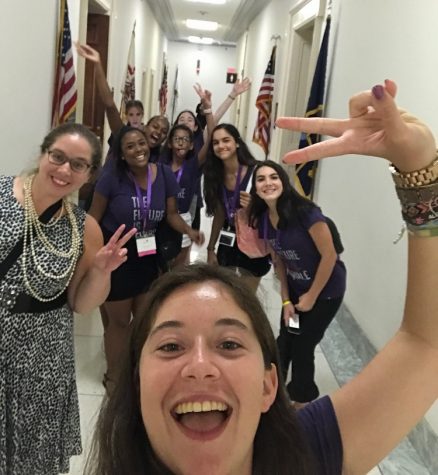 After attending Academy for a short time, Palumbo was "thrown off" that Academy was not involved with any girl empowerment programs, despite the fact that it is an all-girl school.  
"It's crazy how many girls, even in this country, don't have an education. And for us to have this privilege and not doing anything about it, not even to appreciate it. You walk around in the halls and everyone's like 'I hate school' or 'I just want to go home.' Yes sometimes school is hard but we really do have a privilege."
During her junior year, Palumbo felt the need to do something. She wanted the Girl Rising campaign to be incorporated into the Academy mission.  
"I thought it was necessary because we have this privilege that often goes unrecognized and unacknowledged. You see this every day, and that is the norm, to just be a follower," said Palumbo. 
Palumbo not only wanted to further the campaign, but to also inform her fellow peers. Last year, she was able to do so. Palumbo spoke to her classmates and showed chapters of the Girl Rising film to the school.
This year, Palumbo has put her focus on the Girl Rising Art show.
"This art show will further Girl Rising at the school. I feel it is catered to Academy because the students are actually creating a piece of artwork that is essentially change. The art show is more inclusive."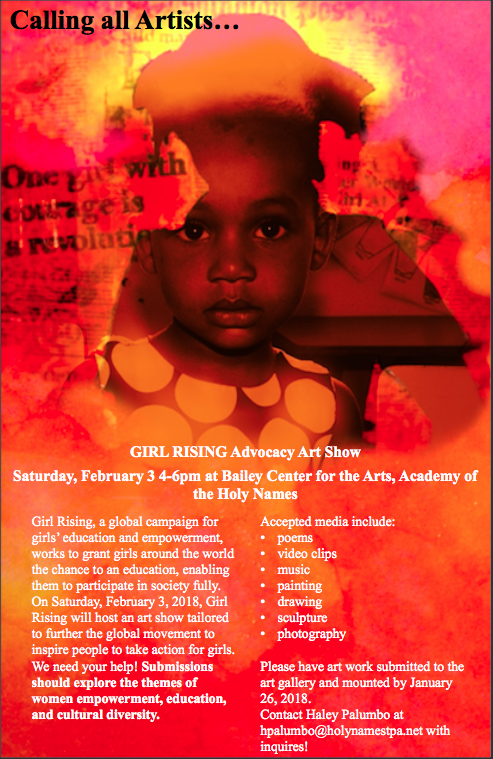 The art show will be held at the Brady Center from 4 p.m. to 6 p.m. on Saturday. All art shown will be depicting themes of cultural diversity and empowerment.  
The deadline for submissions will be extended until Thursday, Feb. 1. There is a dedicated space in the art commons for the artwork to be submitted. Accepted Media can include poems, video clips, paintings, drawings, sculptures, music, and photography.
Students are also able to gain service hours Friday during the setup process. For further information or questions, email Palumbo at [email protected] for answers.