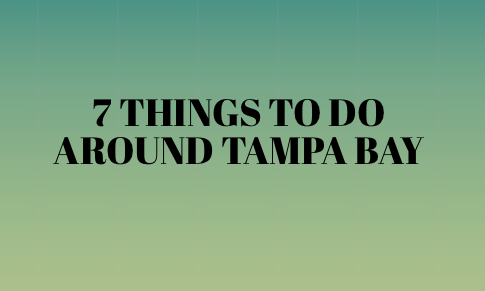 The Tampa Bay area not only includes the small hub of South Tampa, there are many fun and interesting things to do all over. Places like Brandon, Carrollwood, and Clearwater are often forgotten when making plans.  Here's a list of seven things to do outside of South Tampa.
Wiregrass Mall– New Tampa
Only a short 35 minute drive from Academy, Wiregrass mall is an outdoor mall with over 120 stores and restaurants. During the christmas season this mall is home to a spectacle of lights. There is a large Christmas tree in the center of the main courtyard. This mall also includes a small ice skating rink. Here one can enjoy a nice stroll after dinner with a variety of shopping opportunities along the way.
"I live right by Wiregrass and it's so much fun. I go there with my family all the time, they have a great variety of options for food and the stores there are so big and packed with good stuff." said Alyssa LoSauro ('18)
Topgolf-Brandon
Approximately 20 minutes from Academy sits TopGolf which is an outdoor automated driving range with a restaurant and arcade. Topgolf is a very popular place where people often have birthday parties or just go for some family fun.
"My favorite part of Topgolf is definitely the food. The doughnuts are the best part of the menu. They bring out these little donut holes with different kinds of filling in a syringe and you just fill the donut with whatever you want." said  Sophia Doussan ('18)
Clearwater Beach
45 minutes from Academy, lies the beautiful and world renowned Clearwater Beach. For Tampa girls the beach is a necessity. Clearwater is home to many resorts, restaurants, and attractions, not to mention the gorgeous sea shore.
"As a Florida girl, I love going to the beach. Clearwater is my favorite because there is always so much to do," said Chasie Cordoves ('22)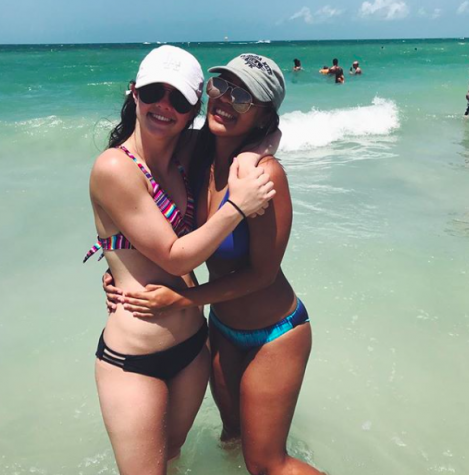 Farmers Market- Carrollwood
Located about 25 minutes from Academy, the Carrollwood Cultural Center hosts a small farmers market once a month. This is a very family friendly environment with lots to do and see.
"My family lives walking distance from the market and that's my favorite place to go when I come home. Sometimes there is a little italian man there and he sells fresh baked bread. He is adorable and makes the experience so much better," said Natalie Martinez ('14)
Dave and Busters – Brandon
They just built a new Dave and Busters in Brandon. Dave and Busters is an arcade for young adults and older children. In order to attend while under 18, they must be accompanied by an adult who is 25 years old or older.
"I'm so glad they opened this up. Brandon is coming up with a bunch of new fun places it's so exciting." said Talia Sharrieff ('18)
Strawberry Picking- Plant City
Plant city is riddled with strawberry fields. Some fields during strawberry season, which is rapidly approaching,  allow people to come out and pick strawberries in the fields.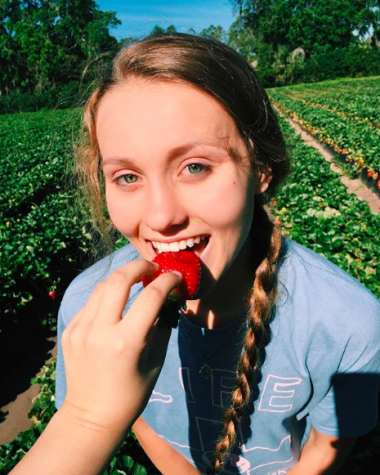 Weeki Wachee– Homosassa
Weeki Wachee is a park located on a spring in Homosassa, Florida. Only an hour drive from Academy, one can enjoy a kayak along the spring. Also there are manatees which live in the spring, while at the park visitors are able to feed and touch them. The park offers a special attraction unlike any other. Weeki Wachee is famous for its live Mermaid Show. Cristina Suarez-Solar ('18) lives in Odessa which is not far from Homosassa.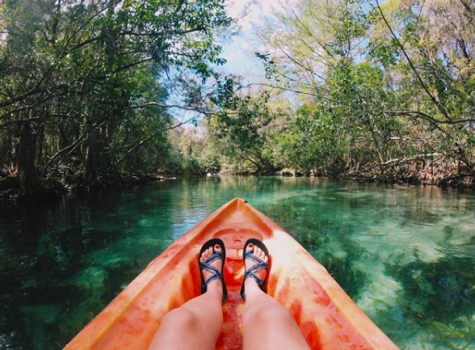 "Even though the water is always so cold because it's located on at a spring, I enjoy spending the day there with my friends and family. My favorite part is seeing the manatees. There is a mermaid show which is really fun to watch," said Cristina Suarez-Solar ('18)