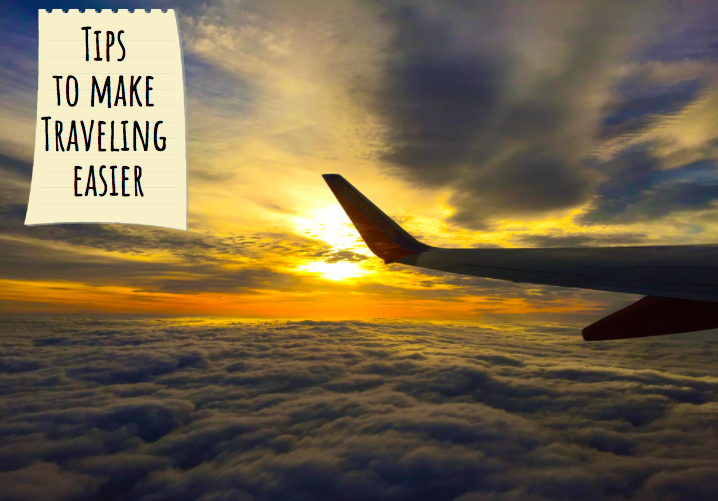 Photo credits: Alexa Traviesa / piktochart.com
Overloaded suitcases, frustrating TSA lines, sleepless flights, and dead iPhones can ruin vacation time. In order to avoid stress and frustration, here are few tips to make traveling less chaotic.
Packing tips:
Checklists can help packing be more efficient and organized. Overpacking is a constant struggle while getting ready for vacation. Zippers break and clothes get wrinkled when they're stuffed into a bulky suitcase. Laying clothes down spread out inside the suitcase can save room and keep clothes from wrinkling. Always put shoes in first at the bottom of the suitcase, so that your clothes don't get dirty.  When packing toiletries, try to avoid bringing any lotions or soaps that have a squirt dispenser because they easily explode and can ruin your makeup and clothes. Packing toiletries in Ziploc bags is helpful just in case something does spill or explode, so that the leak is contained. For perfume, try to buy the rolling sticks that have twist on caps. Glass bottles of perfume can shatter and ruin your clothes and makeup.  Always remember to bring a sunglasses case for your sunglasses to avoid breaking them or losing them while they are inside of carry on bag.
Ava Zaritsky ('21) says, "I fold my clothes so that they fit better and I always bring bags for the bottles that can explode."
Security line tips:
Security checkpoints are one of the worst parts of traveling. Taking all electronic devices out  of the carry on bag and putting them back in after taking a ride on the security belt and taking off shoes and belts and bracelets just so that they can be put back on in two minutes are situations that can dampen the start of a vacation. In order to make going through security easier, it is always important to wear shoes that are easy to take off and put back on. Bulky shoes or boots are tedious and time consuming to lace up. Also, try to have a bag that makes removing electronic devices easy; the less zippers the better. Try not to wear too much jewelry because if it sets off the metal detectors in the security line, TSA will ask that the jewelry be removed and placed through the security belt and the jewelry can get lost, forgotten or stolen.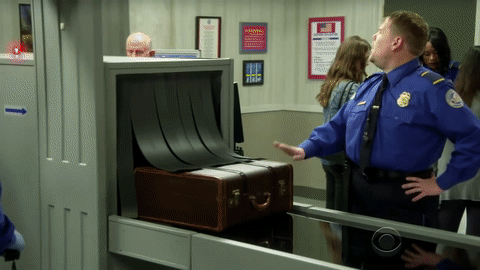 Organizational tips:
Organize yourself so that the TSA agent does not have to scold you for not having your boarding ticket ready. Small makeup bags or pouches are a good place to put boarding passes, passports, ID's, and any other important paperwork together so that they are easily accessible in your carry on. Keeping chargers, headphones, and other chords in the same place makes it easier to access them. In order to avoid aggravating tangles, ten piece chord holders are six dollars on Amazon.  
In-flight tips:
Plane rides can sometimes be uncomfortable depending on the seating arrangement. Bringing a neck pillow makes napping easy without waking up with neck pain. Some neck pillows can even be attached to carry-on bags. Another good idea is to bring a small pair of fuzzy socks to avoid being barefoot on the airplane floor and to stay warm and comfortable.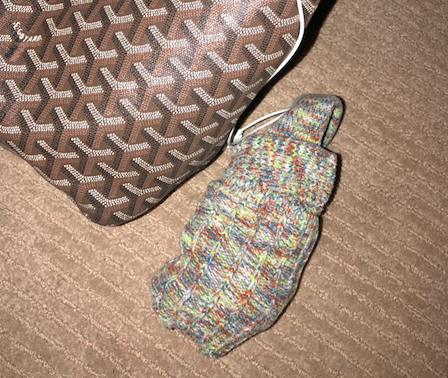 Try to avoid placing items in the seat pocket in front of you because things can slide to the bottom and are then very easily forgotten. Retrieving lost items from a flight days later is almost impossible.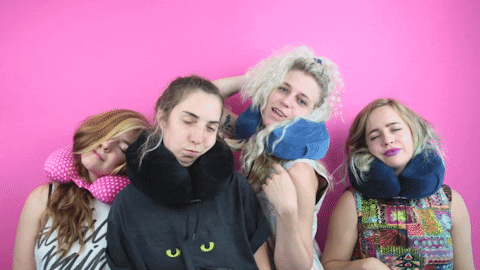 Life savers: 
Portable chargers are an underrated electronic device. Back up chargers and portable chargers can come in handy when your phone begins to  die mid-flight and are small, so they can be easily packed away. Listening to music while your phone is on airplane mode can be relaxing, so you should always remember to bring your own earbuds because the complementary earbuds can be uncomfortable and break easily.
Alyssa LoSauro ('18) says, "When I travel I always bring earbuds for music because it makes the time go by faster while flying."