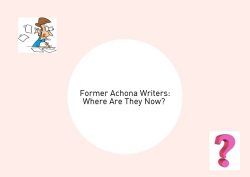 Photo Credit: Megan Scanlan/Achona Online/Piktochart
From fundraising to organization skills, former writers for Achona have developed skills that they continue to use in their daily lives. After their experience on Academy's newspaper, past writers for Achona went on to accomplish many things.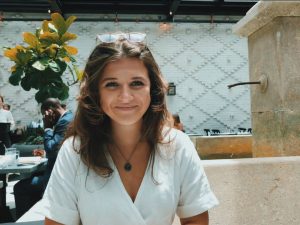 Gabrielle Vivero ('16)  says, "I'm currently a junior at Ole Miss pursuing a degree in Integrated Marketing Communications with an emphasis in Magazine Publishment. I'm also a member of Alpha Omicron Pi where I served as the assistant new member educator and currently serve as the social chair. The skills I learned with Achona have helped my organizational skills and how to work with deadlines."
Many students mentioned their fond memories of Achona and how appreciative they are of the opportunity to be a part of it. By joining Achona, they believed they connected more to the school and the students.
"When remembering my time at Academy, Achona is definitely something that first pops into my mind. I loved working on stories about Academy life and being able to interact with students of all grades. Being a member of Achona is one of my favorite memories at Academy, and I am so glad to see more and more people joining every year," says Camille Opp ('17).
Not only writing, but awareness of current news and events is a tool that was established by many past Achona writers.
Ellie Abdoney ('17) says, "I'm in my second year at Auburn, and I've been super involved in my sorority. This past week we had our philanthropy called "Pie a Pi" to raise money for the Ronald McDonald House. Achona helped me with my writing skills and learning more about current events."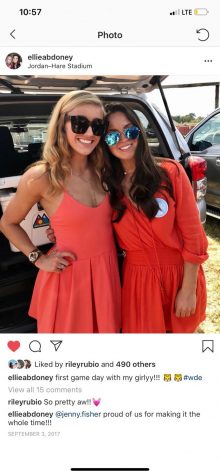 Even if someone does not major in journalism, or in any field related to writing, they can still develop skills that can benefit them in their life through Achona, such as basic writing skills or thinking outside the box.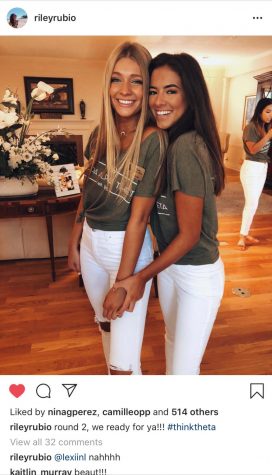 Riley Rubio ('17)  says, "I am a sophomore at Florida State, and I am currently involved in the leadership council of Seminole Student Boosters and in Greek life. The study skills I learned at AHN have definitely benefited me in the long run at college. Achona also prepared me for last minute essays that my professors like to assign. I am way more confident in writing on the spot and understand how to incorporate creativity as well."
Achona does not only affect a student after the course, but during as well. For example, Emily Anderson ('18) felt that Achona helped her with other events happening during her time at Academy.
Anderson ('18) says, "Achona has helped me with my writing skills, and I like being knowledgeable about different topics. It has helped me with confidence when I would go through interviews or sorority events. While at Academy, I had a lot of confidence when talking to Alumni or college representatives because of how my writing in Achona helped my words and ideas flow better. Recently, I have been going to a lot of football games that are a lot more fun than high school games, but I do miss all my friends and family back home."