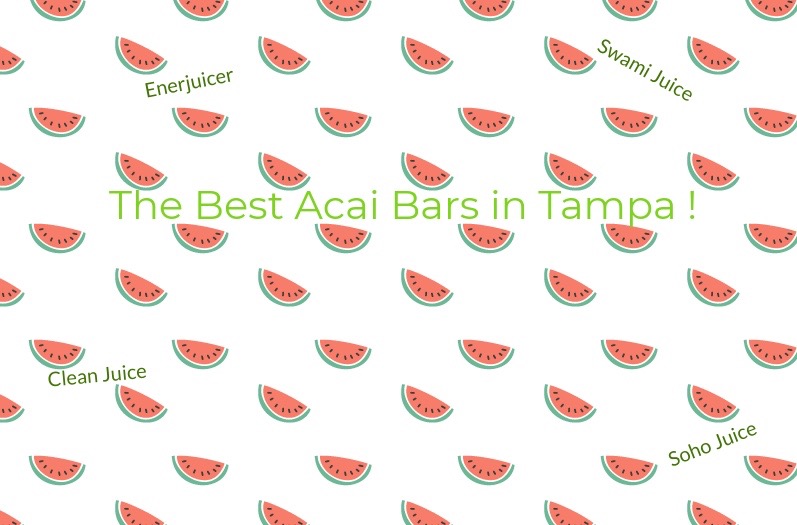 Grabbing a quick after school snack is common among many Academy girls. Specifically, acai bowls have been trending recently.
There are many local acai and juice bars in Tampa that are fast and easy to order. These places offer thing such as juices, acai bowls, and protein shakes. Some even offer sandwiches and other small, but healthy, foods.
An easy acai bar to locate, on Macdill and Bay to Bay, is Swami Juice. Swami Juice sells things such as acai bowls, smoothies, and cold pressed juice. Commonly known for their acai bowls, Swami Juice has a variety of different bowls to choose from. This allows you to order an acai bowl with the toppings that you prefer. An acai bowl usually costs around $9 to $11, considering extra toppings and size.
Taylor Scott ('19) says, "I like Swami Juice because of their containers. They make it really easy to transport to and from school and it's a good size. Their fruit alway tastes really fresh and their honey is super good as well. My first acai bowl was at Swami Juice and now they are my favorite snack."
Another excellent place is Enerjuicer Acai Bar (my personal favorite). At Enerjuicer, they have a large menu, allowing customers to choose from a variety of options. These options consist of eight different acai bowls, smoothies, and juices that are categorized based on fitness or energy. They have food options as well. Specifically, for acai bowls, the prices ranges from $9 to $19, based on what size you order.
Natalie Gillis ('21) said, "My friend introduced me to Enerjuicer one day after school, and now I go there all the time. My personal favorite is the protein acai bowl, but everything I have gotten from there is so good."
Mostly known for pressed juice, Clean Juice also sells acai bowls with multiple topping choices. Clean Juice mainly focuses on organic toppings, such as organic almond butter, organic granola, organic goji berries, and more. The price of an acai bowl from Clean Juice is typically $10, but can change based on amount of toppings.
Rebekah Eicholtz ('19) currently works at Clean Juice and said, "Acai bowls have definitely been a big trend recently, but you can get those anywhere. The unique flavored smoothies and juices are what Clean Juice is known for."
Another great healthy place to get an acai bowl is Soho Juice. They have toppings such as kale, dates, and almond butter that can be added to your acai bowl. The price ranges from $9 to $12, depending on the size you get. Along with acai bowls, Soho Juice sells smoothies, soft serve, juices, and toast.
Kylee Weathers ('20) says, "I like Soho Juice's acai bowls a lot because I always feel so refreshed afterwords. The fruit and granola taste really good with the acai. I also like the variety of toppings they offer. My favorite time to get an acai bowl from here is after I work out or right after school."