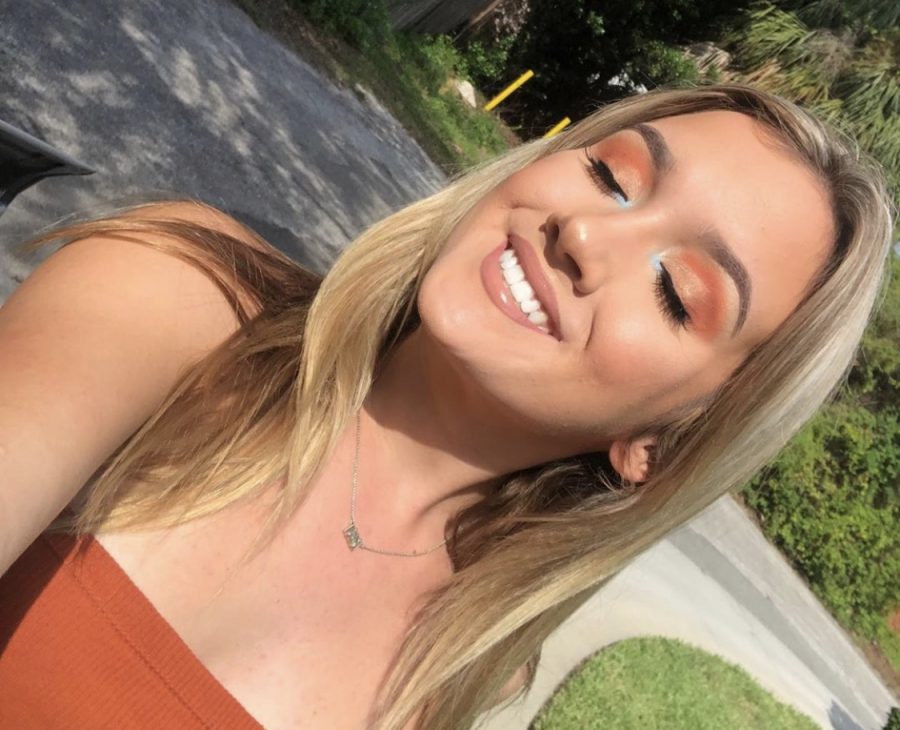 Photo Credit: Joely Barkett (used with permission)
On July 30, Joely Barkett ('20) booked her first professional makeup gig at InPlace Marketing in Tampa. Her task was to get the guest, Paul Farrell, camera ready for a live feed that Fox Business would be broadcasting on the news. 
 Barkett started her makeup business, Glam by Joely, earlier this summer. She was originally just doing senior portrait makeup for Academy girls, but she quickly expanded to Plant and Sickles. 
https://www.instagram.com/p/B0UAyfSlpOj/
"I was excited when I started my makeup business, Glam by Joely, because I realized that people would pay for me to do what I love," said Barkett. 
On July 30, Joseph Commesso, Co-Owner of InPlace Marketing, Tampa, got a call from Fox Business asking if they could film the live feed and get a makeup artist. Commesso agreed and while searching for a makeup artist, he realized that Barkett had started her makeup business. He called her and asked if she would be available to do the makeup. Barkett agreed and quickly arrived at InPlace to set up before the guests arrived.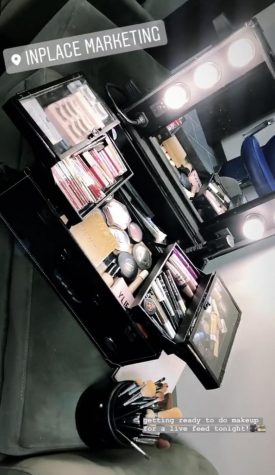 Commesso has known Barkett for four years through his daughter. He knew about her makeup business because of this. "I have seen the makeup she has done on my daughter and her friends, and I trusted that she would do a good job," Commesso said.  
Going into the live feeds, there is no record of who will be coming into the studio unless the company gives a name. In this case, Fox Business did not. When the guest arrived, Barkett discovered that the guest was a man named Paul Farrell. 
Barkett said, "I was nervous when I found out I would be doing makeup on  Farrell because it was something I was not used to and I could tell that he was nervous as well." 
After her nerves settled, she got to work doing what she does best. Barkett used primer, concealer, translucent powder and bronzer on Farrell to ensure that he was camera ready. Often times, men wear makeup to cover any blemishes, discoloration or wrinkles that may show on camera during the live feed. 
 "I was so happy with how Farrell looked off camera, but I was very nervous to see how he would look with all the lights on camera because it was my first time doing makeup for studio lighting," said Barkett. 
Farrell was camera ready and disappeared into the live feed studio. Barkett later watched a snippet of his interview on Fox Business and was proud of her work. 
Barkett said, "Everything turned out the way I wanted it too. There is nothing better than seeing your own work on camera. I was very proud."
In the end, both Commesso and Barkett were happy with the way things turned out. Commesso said "I think Barkett was very professional. She was very communicative with the guest and was not intimidated and did what she was asked to do. I would absolutely hire her again."