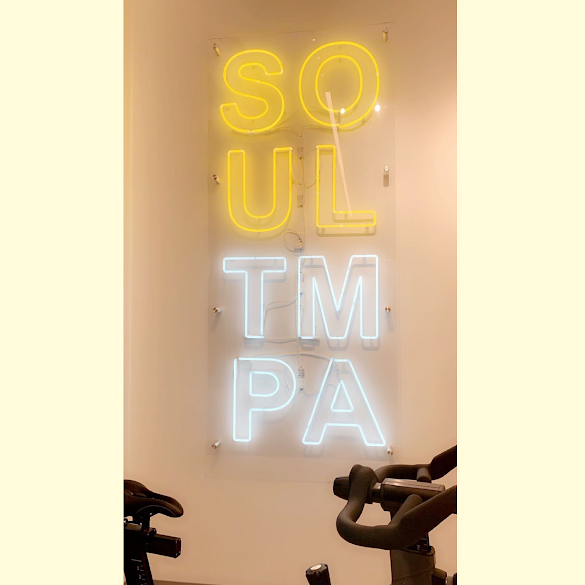 Photo Credit: Ellie Warnke (Used with Permission)
OThe long-awaited SoulCycle opening took place mid-August in Tampa's Hyde Park. Many students at AHN were eager to try out the SoulCycle "experience." They claim to be more than just a workout and "a space to come as you are and celebrate who you are; to emerge feeling stronger and inspired."
Ellie Warnke ('22) says "I was very excited about the opening of SoulCycle. I now prefer it over other workouts because it's more of an experience and it makes working out easy and fun."
Some students have incorporated SoulCycle into their weekly schedule. Attending classes could help build strength for other sports, so going a 45-minute cycling class will allow you to see improvement in other areas of fitness.
Angie Prince ('21) says "I like SoulCycle because I find that I am getting a great workout while in a really uplifting environment. I find that cycling also is helping me with dance because it builds endurance and we also do choreography while cycling on the bike. I go cycling before school at 5:30 am on Tuesdays, 5:30 pm on Wednesdays and 8 am on Saturdays."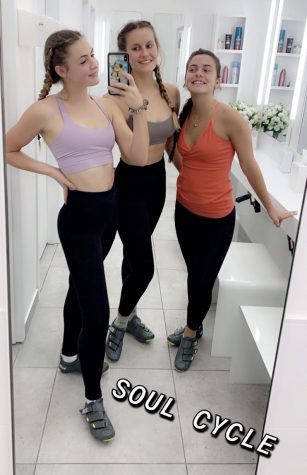 Around the same time of the Hyde Park opening, SoulCycle and Equinox fitness clubs received backlash after information about the owner, Stephen Ross, hosting a reelection fundraiser was brought to the media. LGBTQ activists and celebrities specifically called for a boycott against the companies because they were informed that the owner of these institutions was donating a large sum of money in support of President Donald Trump's reelection. 
everyone who cancels their equinox and soul cycle memberships, meet me at the library. bring weights

— christine teigen (@chrissyteigen) August 7, 2019
Many were upset that SoulCycle and Equinox promote diversity and equality, but still support Ross. To some people, their actions are seen as hypocrisy. Both SoulCycle and Equinox plan to distance themselves from Ross. They also claimed to have zero involvement with the fundraiser as a whole. 
Hey @Equinox – what's your policy for canceling memberships once a member finds out your owner is enabling racism and mass murder?

— billy eichner (@billyeichner) August 7, 2019
Some AHN students continue to attend SoulCycle classes, regardless of the scandal, because of how much they genuinely enjoy the experience. Others disagree with the actions of the company and do not wish to support it.
Maria Garcia Gil ('20) says "I do not go to SoulCycle, but after hearing this I will most likely not go because I do not wish to support a company where their profit would go to a cause I don't agree with." 
The SoulCycle "experience" is said to be a new way of working out where you finish feeling not only fulfilled, but inspired to work hard in life. Regardless of political views and whether or not you support their actions of the founder, the "experience" seems to be quite enjoyable for a number of people.