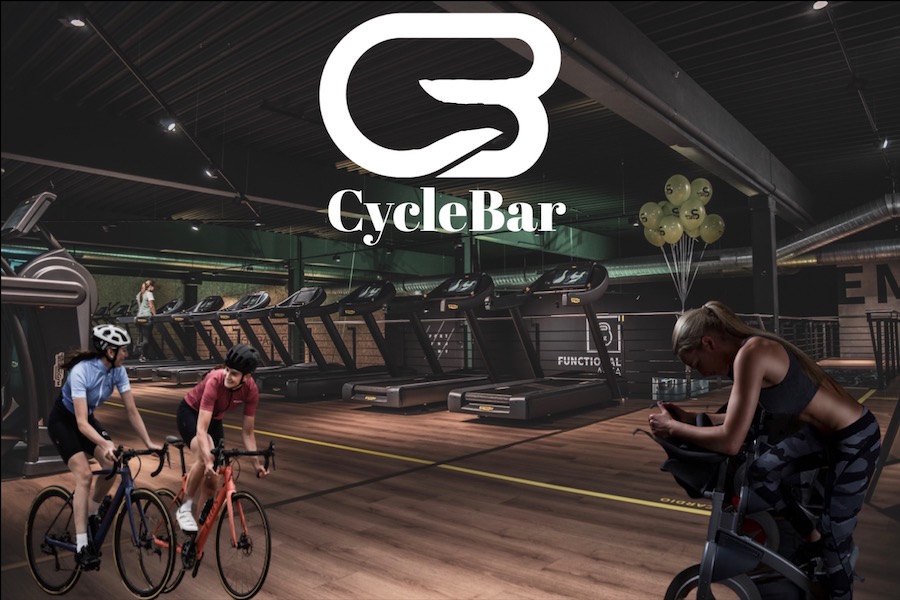 (Photo Credit: Raquelle Elson/Achona Online/Piktochart )
Many Academy students like to spend their Saturday morning burning calories at CycleBar in South Tampa. Others have wondered if these classes might calm their anxieties. 
CycleBar is an indoor cycling studio that offers a range of classes set to music. Located at 209 S Dale Mabry Highway Tampa, FL 33609, CycleBar is open everyday of the week from 5:30 a.m. to 7:15 p.m.
Stella Mele ('21) said, "I really like going there because the people there are super inclusive and create a growing environment. It doesn't matter where your fitness or body currently are, but rather the place you are trying to go. I like to take the 45 minute Spin classes and I really like the structure of them. You get great cardio, and it goes by super fast because it is so much fun!"
CycleBar offers six different kinds of classes called Connect, Performance, Classic, Empower, Xpress, and Cyclegives. Connect is a class without monitors, only music. Performance is a competition class that incorporates technology, group challenges, and individual competitions. Classic combines different settings on the cycle to provide a well-rounded workout. Empower is a motivational class that uses verbal affirmation to help you power through your workout. Xpress is a rhythm-based class that has you riding for 30 minutes (including intervals). Cyclegives is a class for groups, especially those that want to raise money. CycleBar also offers a workout class for those who would prefer to stay at home, Go. 
Brooke Kubiak ('21) said, "I like going to CycleBar because the atmosphere is super uplifting and makes me want to push myself on the bike. I also like how their bikes have my stats on there to see my progress. My favorite classes to take are the Classic Ride and Throwback Thursday. The Classic has different music that has a good tempo to match, and Throwback Thursday is super fun because the songs will be nostalgic and make me want to push myself."
The price to ride at CycleBar vary by package and the number of rides per month. New riders pay $99 for their first month or $39 for the first two weeks. CycleBar's membership packages include 4 rides per month for $59, 8 rides per month for $109, and unlimited rides per month for $149. CycleBar also offers packages including their 5 pack for $99 with a one month expiration, 10 pack for $179 with a three month expiration, and Drop-In for $20 with a one month expiration. CycleBar's at-home offer Go costs $20 a month with a $5 saving every month.
Social Studies Teacher Stacy Filocco said, "I have never been to CycleBar. Although I love working out, I've never gotten into cycling/spinning.  I do really enjoy riding my bike around town, but I think that's because I like checking out the scenery, which is obviously not the point of a spin class. One of my favorite aspects of boutique gyms is that there's something out there for everyone."
If you want to start your cycling journey at CycleBar,  go to their website and register for one of their packages.