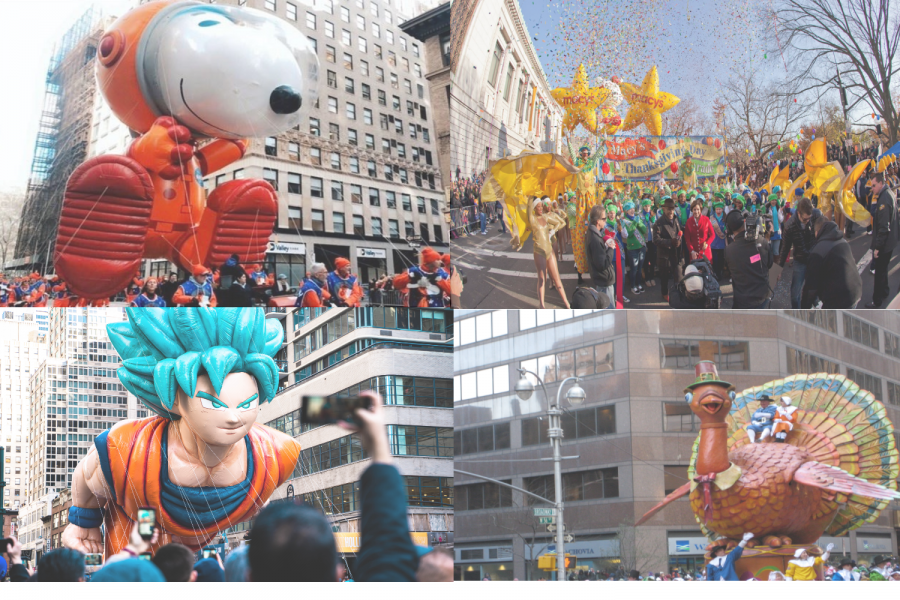 (Photo Credit: Olivia Martinez/Piktochart/Unsplash/Achona Online)
As the pandemic continues, many do not know if they will be able to celebrate their long-standing Thanksgiving and Christmas family traditions. Not only will family traditions have to be adapted, but local and national holiday traditions as well. Many companies and organizations have found ways to continue their events while following the CDC's guidelines, while others have had to cancel their events altogether. 
One of the older national traditions is the Macy's Thanksgiving Day Parade held in New York City. The parade started in 1924, when first-generation immigrants, who were also employees of Macy's, asked the company to host a parade. They wanted to show their pride in their new country and welcome the coming Christmas season.  The parade first involved live animals, but after they were banned in 1927, they began using balloons. 
This year the parade is happening on Nov. 26, which is Thanksgiving Day, from 9 a.m. to 12 p.m. It will be broadcasted across the country on NBC from 34th street in NYC, and a live crowd will not be included. Many changes had to be made for the safety of the participants. The 2.5 mile route is shortened to the last section of the parade to avoid large crowds. 
All the floats and balloons, including Santa, will be in the parade. They have reduced the number of participants by 75%, and the remaining participants will be split into working two separate days. All participants will be provided with masks and other face coverings if necessary for their job.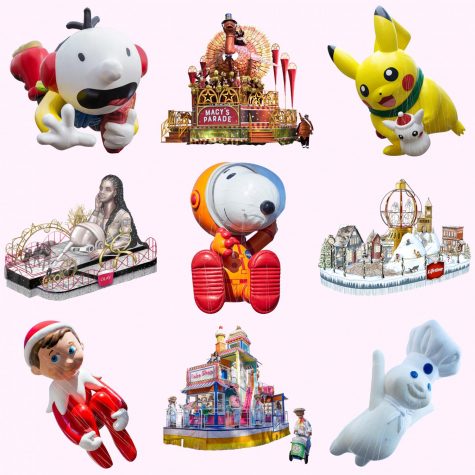 All participants have to be at least 18-years-old, and high school and college marching bands will be deterred to the 2021 parade. All marching bands and dancers will be replaced by local members of NYC.  Some performers include, but are not limited to, Brett Young, Dolly Parton, Ella Mai, Jordin Sparks, Karol G, Keke Palmer, Leslie Odom Jr., Noah Cyrus, Pentatonix, and Sebastián Yatra.
The annual balloon Inflation Celebration hosted by Macy's the day before Thanksgiving will not be happening. Instead of the 80 to 100 people flying each balloon, Macy's is having special vehicles, that are approved by NYCDOT and NYPD, fly the balloons. All participants will be NYC locals and all performances will be socially distanced.
In the Tampa Bay area, some local events have been adapted and will still happen this year, while others are canceled until 2021. 
Tampa Bay Times' annual Turkey Trot, which is usually held in Clearwater, is canceled until next year. Turkey Trot unofficially began in 1977 in Tarpon Springs by the West Florida Y Runners Club of Pinellas County. They give scholarships to graduating seniors in the area and donate and collaborate with different organizations and nonprofits to benefit families. Though the event is canceled, shirts are still available for purchase from Nov. 5 to Nov. 25.  
iHeartRadio's annual Jingle Ball will be held Dec. 10 at 9 p.m. Eastern-Standard Time. Their biggest change is that it will be a virtual concert to follow COVID-19 regulations. 
"I personally love it [Jingle Ball] because I got to see many different singers in one night and be with my friends. It was super fun, and I definitely would recommend it for anyone who goes to their first concert. Jingle Ball literally makes anyone feel like they're in the craziest movie ever. Unfortunately, I don't plan to watch the virtual version. I just feel like it wouldn't be the same." said Claire Wong ('22).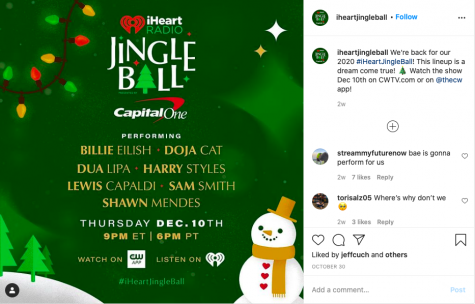 Performers that have been confirmed to be in attendance are Billie Eilish, Doja Cat, Dua Lipa, Harry Styles, Lewis Capaldi, Sam Smith, and Shawn Mendes. The concert can be watched through the CW app or on cwtv.com. 
One of Tampa's holiday staples is the Winter Village in Curtis Hixon Park. The Winter Village will be open from Nov. 20 to Jan. 3 and includes an ice rink, a café, five boutiques, and a children's train ride. The Winter Village will have a mandatory mask rule, reduced capacity, contactless ticketing, and hand sanitizer stations while also having primary touchpoints cleaned frequently. 
With the uncertainty of the pandemic, students are unaware of which Student Council events are still taking place.
President of Student Council, Chandler Mcknight ('21), said, "For Formal, we are still waiting to reveal all of the information, but there are approved plans in place to make it a fun and safe event for everyone. Reindeer Raffle is planned for right now, but the adaptations for COVID have not yet been discussed. In lieu of Student Council's Thanksgiving Takeover this year, we are hosting a drive to aid in the Hurricane Relief for schools in Louisiana. We will collect supplies for the next couple of weeks, and ship it to them over the holidays." 
Many families will not be able to spend the holidays together due to the risk from the pandemic. Others have found ways to adapt their traditions by canceling their vacations or celebrating in a virtual format.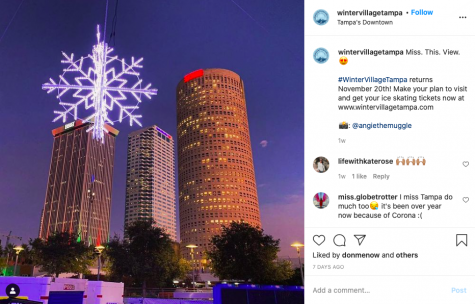 "My family usually flies to Colorado to ski and celebrate the holidays each year. It's always fun because I love to ski. Unfortunately, we aren't going this year since my family is concerned with COVID. Our plan is to stay at home and just spend some time cooking a nice meal together." said Claire Wong ('22). 
Some families are unsure of their plans, but are thinking of different possibilities to commemorate the holidays. Many have decided to try celebrating the holidays over video calls with their family and friends. 
Niliyah Coney ('21) said, "On Christmas Eve, my parents and I usually plan a dinner party for all of our family members. After dinner, we watch a Christmas movie and open one or two presents. Due to COVID this year, I believe we will not be having a dinner party, maybe a FaceTime party or something else over Zoom."