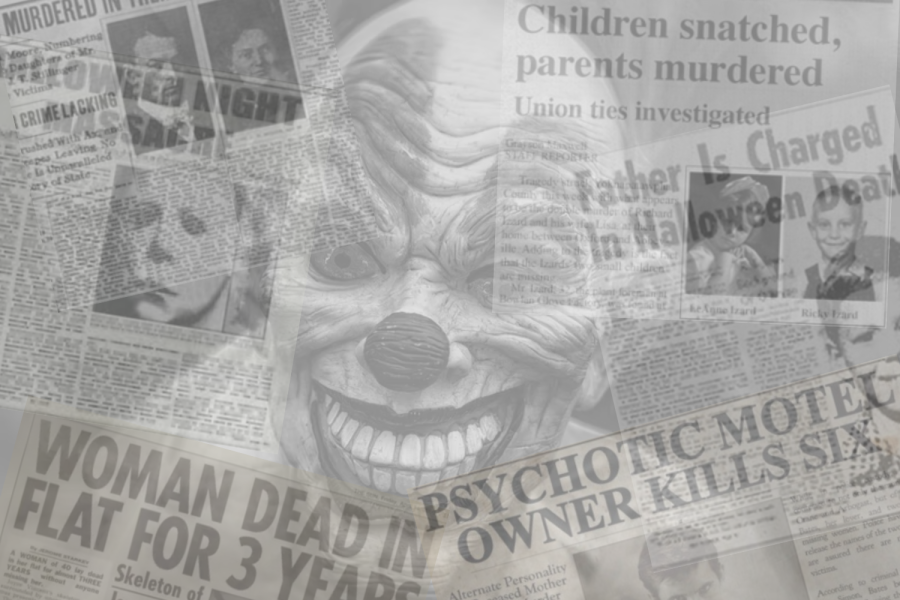 Photo Credit: Millie Garstka/Achona Online/Canva
Sweaty palms. Heightened senses. Increased heart rate. All play a part in the phenomenon called fear.  Halloween is rapidly approaching, and with it, the horror people unexpectedly crave. Society has become increasingly attracted to intense and terrifying situations. Experts say that it's normal for people to want to push their fear tolerance. But why is that?  
Proving that we can handle more fear than we anticipated provides a sense of satisfaction. When something frightening happens, fear will induce the fight or flight response, which is an automatic physiological reaction to an event that is perceived as scary or stressful. At this point, human bodies determine whether the threat is real or not, then act accordingly. Humans still experience fear even if the body doesn't sense a real threat. Instead of releasing hormones that enhance defense mode, bodies send off hormones that make people feel good while being scared. 
"I love being scared, especially when I watch scary movies or go to haunted houses," said Brooke Brindise ('25).
An example of this occurrence is Howl-O-Scream, which is a popular attraction that opened on September 10, and will last through Halloween. Monsters, demons, and ghouls roam the park scaring passersby as they head to rides and haunted houses. The event, although terrifying, attracts thousands of guests every night. When visitors walk through the haunted houses, they know that they are safe. Nothing can hurt them, although it may seem that way at the moment. This kind of fear is similar to the sensation felt when people are excited or surprised.
View this post on Instagram
The hormonal reaction humans feel when exposed to crisis can increase this desire for being scared. The moment humans feel threatened, they also feel increasingly powerful and more emotionally aware. This sensation is called an "adrenaline rush," and humans are often drawn towards that feeling. Horror movies, for example, allow people to enjoy the experience of a rush of adrenaline without actually being in danger.
Fear has a negative connotation. It is often associated with feelings of pain, trauma, panic, and discomfort. While these feelings are true, fear can also protect us. Being scared makes us alert to dangerous situations, whether they be real or fake. It's a warning that cautions people to be safe, which can be helpful in certain situations. Sometimes people will disregard these warnings and instead push their fear tolerance to an extreme level.
Extreme haunted houses have become an increasingly popular attraction for people who want to put themselves to the ultimate test. Those willing to be physically and psychologically tortured are required to fill out a 40-page waiver and have a completed physical from their doctor. Once in the house, employees begin torturing their guests through means of waterboarding, physical assault, force-feeding of unknown substances, and teeth pulling. This 8-10 hour experience is not for the faint of heart.
Why do we like being scared so much at #Halloween? Science has the answer https://t.co/YvXvcyHK6r
— National Post (@nationalpost) October 20, 2020
It can be difficult for those who aren't attracted to terror and fear to even consider why someone would willingly submit themselves to torture. Pride is one explanation. If someone survives the full extreme haunted house, then they receive $20, 000, but no one has ever succeeded in winning the money. Humans are also drawn towards adrenaline, which courses through veins when people perceive danger. When human bodies sense real danger, the adrenaline rush increases which can make people feel powerful and excited.
Sellome Haile ('24) said, "I like to be scared on occasion, especially when I am watching a horror movie and I know I'm not in any serious danger."