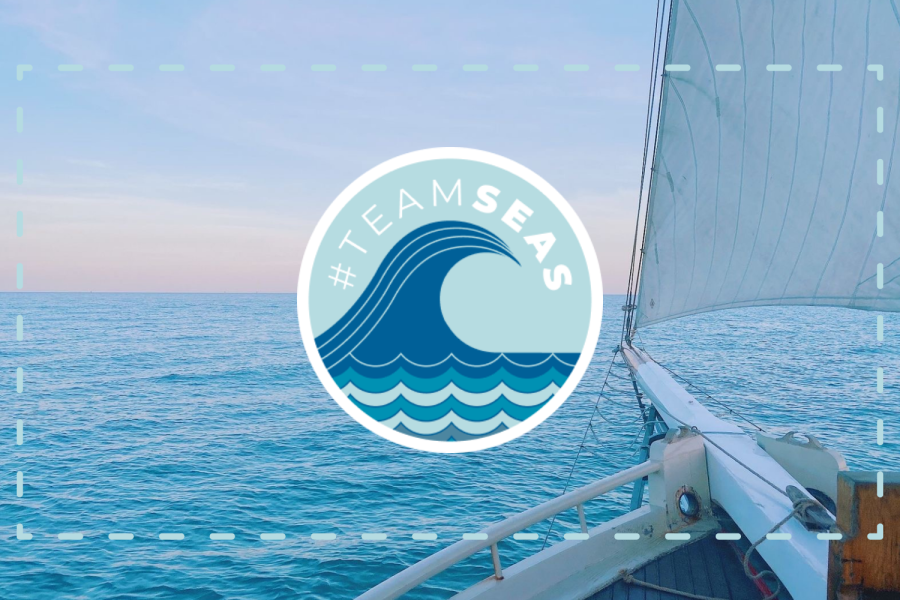 (Photo Credit: Ellie Martinez/Achona Online/Canva)
Each year, the contamination crisis of our oceans worsens as waste production increases. With this increasing risk, the window for change and action to save it is closing. However, the new internet influencer-launched ocean cleanup project #TeamSeas is making significant strides in protecting wildlife and restoring the beauty of the ocean in 2022.  
#TeamSeas is an ocean cleanup project launched by Youtube creator Mr.Beast and his friends. Mr.Beast has amassed over 73 million subscribers on the platform, Youtube, and is well-known for his generous contributions to various organizations and individuals. As a widely popular creator, Mr.Beast has remarkable influence over viewers across the globe. Now with two of his own highly successful environmental projects, Mr.Beast is an incredible example of the progressive and impactful change influencers can create. 
Two years ago we planted 20,000,000 trees and now we want to remove 30,000,000 pounds of trash from the ocean with #TeamSeas!

$1 = 1 less pound of trash in the ocean!https://t.co/SbN0Hkynwb

— MrBeast (@MrBeast) October 29, 2021
#TeamSeas, in just its first few days of existence, has already raised over 13 million dollars – meaning 13 million pounds of trash is already on its way to removal. The project displays the true positive power the internet can hold when everyone comes together for a common cause. 
With thousands of popular creators on the platform endorsing the project, #TeamSeas quickly reached a wide variety of audiences hoping to contribute to a greater good for the environment.  
SHOUTOUT TO THE THOUSANDS OF CREATORS THAT MADE A VIDEO SUPPORTING TEAMSEAS! I LOVE YOU

GO DONATE – https://t.co/SbN0Hkynwb pic.twitter.com/SxRv71yveG

— MrBeast (@MrBeast) October 29, 2021
 Just last year, #TeamTrees, #TeamSeas' predecessor successfully, raised over 23 million for its environmental movement. Like its ocean counterpart, each dollar donated resulted in one tree planted. Currently, the project has planted over 9 million trees, currently on its way to over 20 million trees planted. The acclaim and success achieved by #TeamTrees paved the way for future campaigns, and solidified the beneficial impact influencers can create with their loyal audiences and more. 
 These influential creators, many with millions of fans, can profoundly impact charitable causes and organizations. As a part of their global audience, we too can contribute to a greater good and movements we are passionate about, especially when inspired by our favorite creators. #TeamSeas is an inspiring case of compassionate, proactive individuals collaborating to improve our planet, and sets a meaningful example for many to come. 
Aspen Hunter, a Junior at AHN, believes influencers online possess possibilities to create positive change within the world.
She says, "While I don't know much about #TeamSeas in particular, I think it's important for influencers to be cognizant of their unique opportunities to affect change through their considerable audiences. Likewise, it is a really valuable thing when they do take action on global issues, especially because it seems to create a ripple effect in terms of awareness and advocacy among their followers."