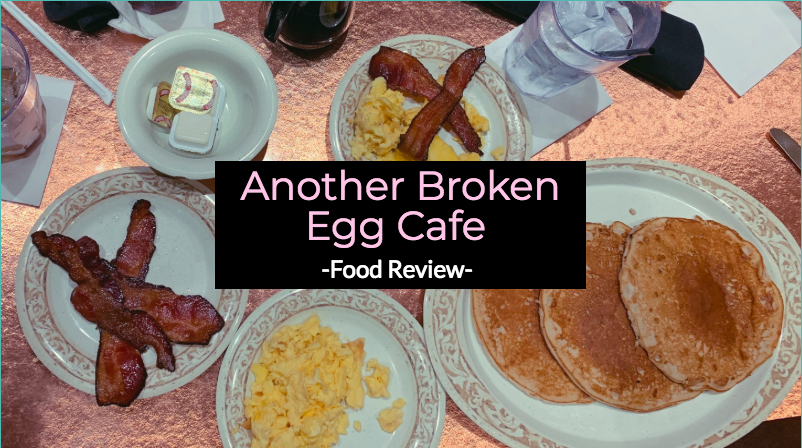 (Photo Credit: Gelmi Pasquier/Achona Online/Piktochart)
Another Broken Egg Cafe is a chain restaurant, which serves breakfast and lunch, and is located on 4041 S Dale Mabry Hwy. The restaurant is known for their southern styled foods and their specialty brunch drinks.
The restaurant is open from 7:00 a.m. to 2:00 p.m., Monday through Sunday. Upon entering Another Broken Egg Cafe, a friendly hostess or two will be ready to seat customers as soon as possible. The restaurant has a family-friendly vibe, and looks similar to other chain breakfast restaurants. 
The restaurant's popularity is clear from the long wait on a Sunday. Around 11:00 a.m., the wait for a table could be up to two and a half hours, because of this it is recommended to put a name on the waitlist through the Yelp app. Even with the app, the wait is around 40 minutes.
The service that was provided was good, but not great. The restaurant was very busy; therefore, the waitresses were not overly attentive. The food, however, did make up for this, it is served in a timely manner and correctly, as ordered.
The menu has a wide-variety of food options, serving both lunch foods and breakfast foods. The majority of meals consist of the main dish, and two any-styled eggs. Sides can be added to any meal. They also offer unique brunch beverages including different styled ice coffees and alcoholic beverages for those of age.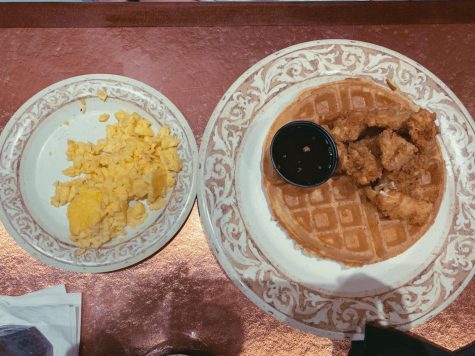 On Yelp it is rated ⅘ stars. Customers state that even though the food is "phenomenal," the service is not good. Customers explained that they only saw their servers to take their order and bring their food, and that they were never checked on and did not receive refills when they were needed.
Brianna Benito ('19) says "Honestly, it didn't separate itself from the pact of other breakfast places. I would much rather prefer IHOP because the pancakes are fluffier and the service is much better. If I had the choice again, I wouldn't pick Another Broken Egg Cafe but another place like First Watch or IHOP."