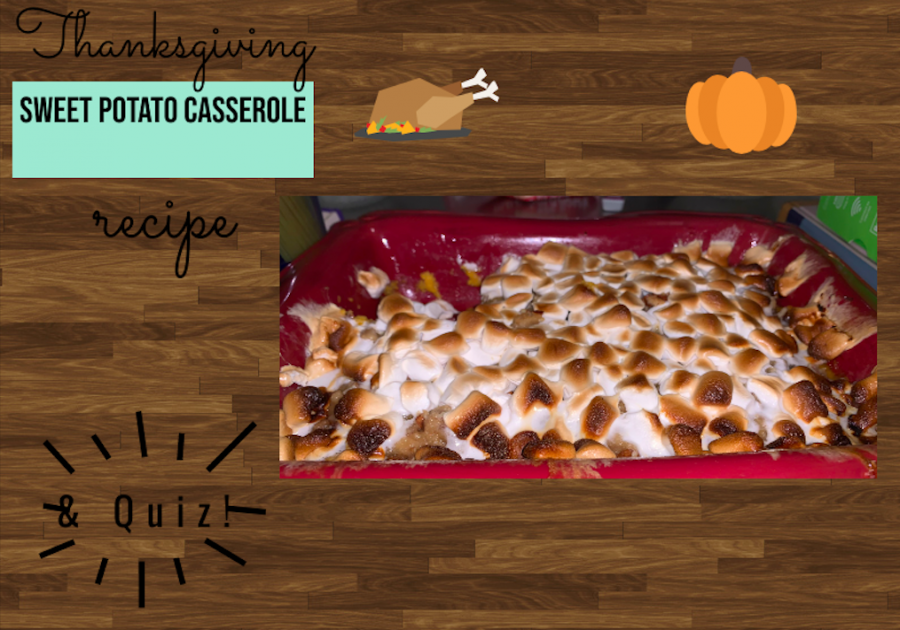 Photo Credit: Casey Martin/Achona Online/ Piktochart
In this short video, follow senior Casey Martin as she makes a sweet potato casserole, her favorite Thanksgiving dish. She uses a range of sweet ingredients and finishes the casserole off with mini-marshmallows. Watch the video below.
With Thanksgiving quickly approaching, take this quiz to find out what kind of Thanksgiving food you are.