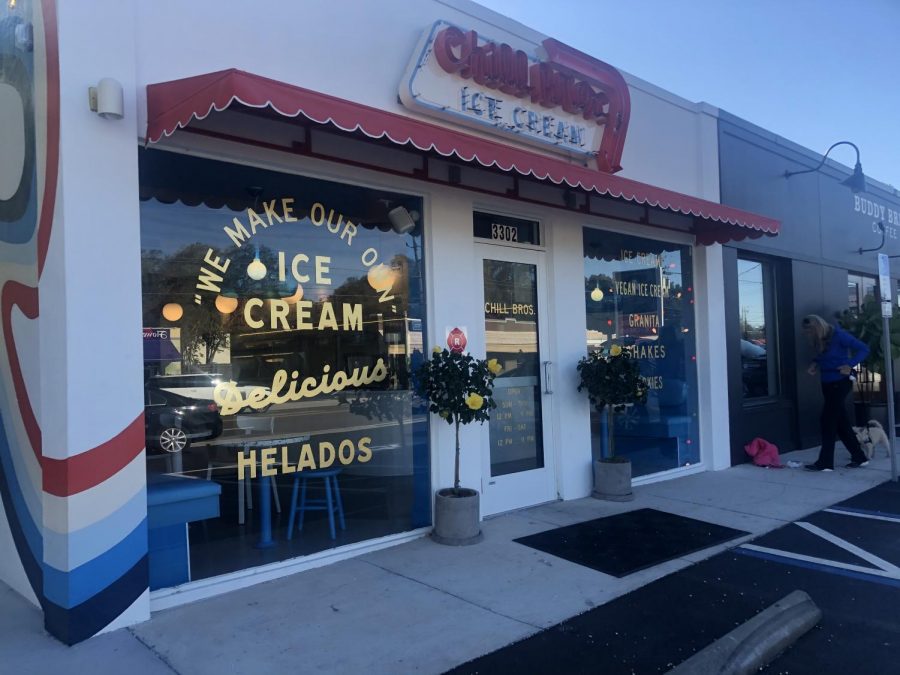 Photo Credit: Bella Besece/ Achona Online
Chill Bros is an ice cream shop with a location in South Tampa, on Bay to Bay Boulevard, and one in Ybor City. It was founded by the Chillura Family. Chill Bros came to Ybor in September, however I did not discover it until the Bay to Bay location opened on Oct. 15. Chill Bros is open all seven days of the week from 12-9 PM on Sunday through Thursday and 12-11 PM on Friday and Saturday. 
According to That's So Tampa, "Three brothers and one sister had plans to deliver a much needed scoop shop to their Tampa neighborhood."
Max Chillura, the owner, went to Italy to learn the art of making ice cream. Chill Bros has twenty different original recipe ice cream flavors that are guaranteed to put you in a sugar coma. Their ice cream is made of five different ingredients: local milk and cream from Dakin Dairy, all-natural egg yolks, pure cane sugar, and a dash of sea salt.
View this post on Instagram
Some of their most popular items include, Milk and Cookies, Peanut Butter Cup, and the Bees Knees. All of which can be served in a cup or a freshly made waffle cone produced right in front of you.  If you pick the cup, they provide you with a little sliver of a waffle cone. The ice cream flavors can also be made into a milkshake. 
Allie Ragano ('24) said, "The flavors are so unique and it's overall really good. I love the outside too. It's so well decorated and great to hang out with friends at. I introduced my sisters to it and now they are obsessed."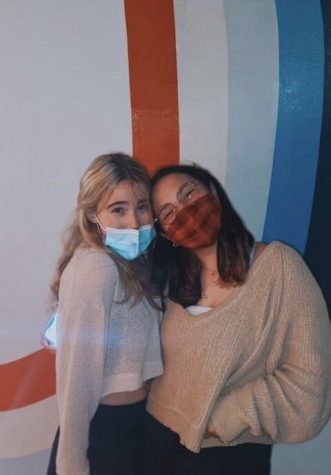 Chill Bros is a walk up and order ice cream shop like many others, but there is also inside seating and an outside patio with corn hole and seating. They are also accessible from Uber Eats, DoorDash, and Postmates. 
From looking at reviews, Chill Bros has been called  the best ice cream in Tampa, and I would not disagree. One small complaint customers have, however, is that they are not giving out samples due to the pandemic. 
With my experience at Chill Bros, I would reiterate that it is the best ice cream in Tampa. I ordered the Oatmeal In a Cup and it was phenomenal. It cost about 4.99$.  My favorite part was the piece of chocolate waffle cone they gave me, and it was amazing.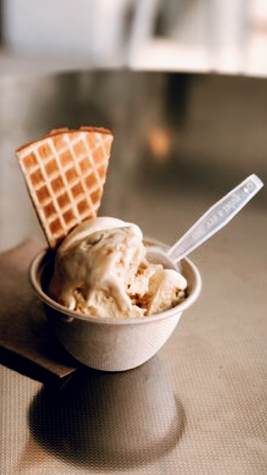 The colors of Chill Bros are very bright and the atmosphere was very happy. Chill Bros was filled with tons of families and children. I had to wait almost 15 minutes to get inside, but it was so worth it. It was also very small with not too much indoor seating, but I ate outside and enjoyed it a lot. 
Abby Hamilton ('23) said, "Bella made me go to Chill Bros with her and it was so good. I got a milkshake of Milk and Cookies and I would totally recommend it."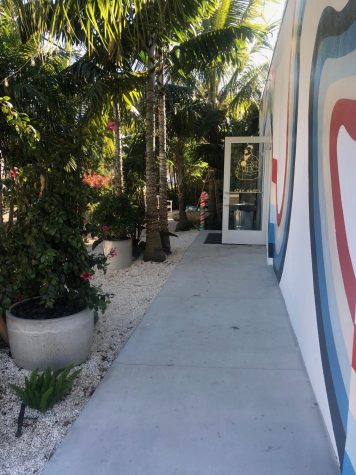 I would totally recommend Chill Bros. It had such a good environment and would be a really good hang out spot for teenagers. It is extremely clean and the service was amazing with the workers being really friendly. The ice cream was phenomenal and hand made on site. It is truly the best ice cream I've ever had, and with affordable prices, there really is no reason to not pay the spot a visit.