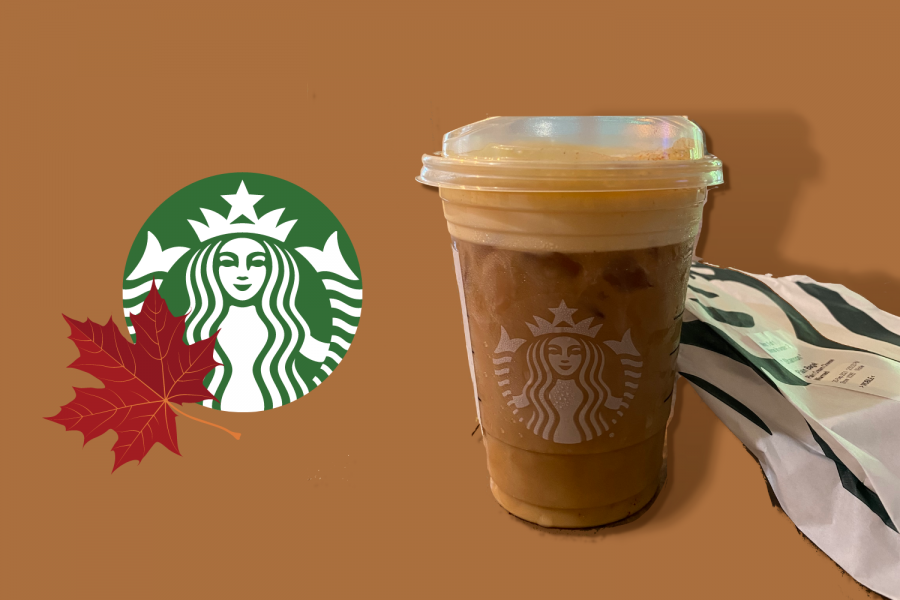 (Photo Credit: Ellie Martinez/Achona Online/Canva)
On August 24, Starbucks revealed their 2021  flavors of fall to autumn-lovers across the United States and Canada. The fall-inspired line of drinks and baked goods sparked excitement for the upcoming season. However, the first day of fall was still a month out from release, causing questions to arise as to why the company delivers its products to the public early on. 
For nearly two decades, Starbucks has released seasonal and limited-edition holiday flavors. The new 2021 line is full of warm fall flavors like its most popular drinks, the pumpkin spice latte, and the pumpkin cream cold brew. It also revealed a range of cozy, fall-flavored baked goods, such as the pumpkin scone and loaf. 
Every year, Starbucks' fall-flavors arrive earlier and earlier. In 2017, the seasonal goods were enjoyed at Starbucks locations starting September 5. In 2018, the fall menu arrived on August 28. In past years, the release of fall-inspired drinks and goods have been regarded as early at the time. With August technically classifying as a Summer month, Starbucks' decision is often questioned.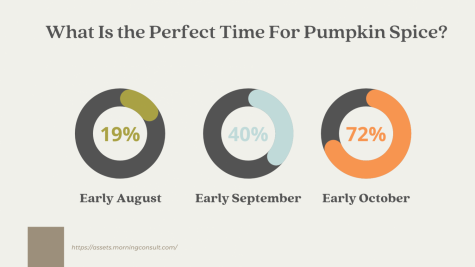 Although the majority of consumers believe August to be too early, many outliers influence these pre-fall releases. In particular, the younger generation is more likely to be eager to gain an early start to the coffee shop's fall flavors. Members of the younger generation prefer to begin all their holiday festivities early, with many planning months in advance. In 2020, Pinterest reported users planning for the holidays on the platform in April, likely in the face of COVID-19. From 2019 to 2020, holiday searches on Pinterest increased by 71%. 
Boss: Isn't 10:45 AM a little early for a burrito?

Me: Pumpkin spice lattes came out in August.

— Chipotle (@ChipotleTweets) August 29, 2019
2020 was an incredibly challenging and bizarre year for the world, and younger generations have found comfort and familiarity in the holiday season and its festivities. As a result, brands like Pinterest and Starbucks have adapted to the preferences of the younger generation for the early arrival of holiday lifestyles.  
Starbucks has a significant cultural influence. For many, just the arrival of their well-known pumpkin spice latte marks the official beginning of fall. Though many agree August is an early start, its release did not fail to spark happiness and anticipation for the holiday season this year, especially in the growing generation. 
Put a little spice in your life… and whipped cream, too. 🎃 Pumpkin Spice Latte 🎃 pic.twitter.com/yW4CEeSuLH

— Starbucks Coffee (@Starbucks) September 15, 2021
The fall-themed drinks and baked goods bring relief during an especially trying time. The early release delivers clear positive outcomes for those in need of a comforting fall drink. The autumn line fills excited individuals with spirit for the upcoming season. The warmth autumn brings is undeniable, and an early chance to enjoy its feeling through Starbucks' fall flavors is a gift to many. 
AHN Junior Cameron Capaz frequently stops by Starbucks to enjoy the autumn-centered goods.  "I love the fall drinks from Starbucks, especially pumpkin cream cold brew, because I love seasonal drinks that put me in the spirit of the season," says Capaz.