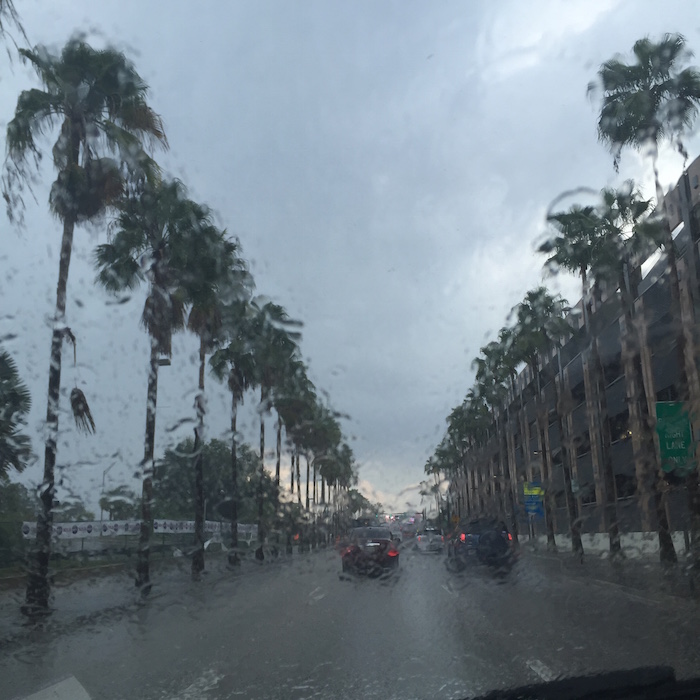 Credit: Liz Benjamin (used with permission)
On October 7, the southeast coast of the United States was hit by a category four hurricane named Hurricane Matthew. This hurricane devastated the east coast of Florida, South Carolina, and North Carolina. Homes and power lines were destroyed, and storm surges turned streets into rivers. All Hillsborough, Pinellas, and Pasco county schools were closed on Friday October 7 for safety precautions against this storm, but Tampa was spared from all but a few mild symptoms like heavy wind and light sprinkling. Although Hurricane Matthew did not hit Tampa, it still affected the lives of Academy students in both academic and social events.
Originally, the Jesuit Homecoming Game was supposed to happen on October 7, but due to possible stormy weather conditions, the game was moved to the next Friday, October 14. 
Maria Cacciatore, a homecoming court member, shares, "At first I was really upset and so was the entire cheer team because we have been working really hard to prepare our big routine that we perform. Now the homecoming game is shared with Jesuit's Senior Night, so I feel like the ceremony will not be as special as it has been in the past."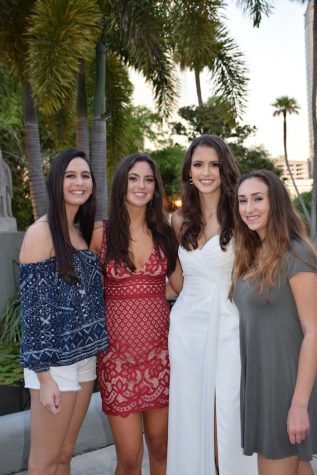 Normally the announcement of the court and queen are made during the halftime of the homecoming game, but Hurricane Matthew derailed this tradition as well. Homecoming queen, Devin Folkman, was crowned at the actual dance this year.
Anne Marie Yatsula adds, "I was kind of shocked that they cancelled the game. It is traditional for the queen to be announced then, but with the changed schedule I got more sleep that night before the dance. I am happy that they are still letting us walk to continue tradition."
Another special football game was the University of Florida versus Louisiana State University game in Gainesville on Saturday, October 8, a huge event with many people planning on attending. After the notice about Hurricane Matthew, the decision was made to postpone the game.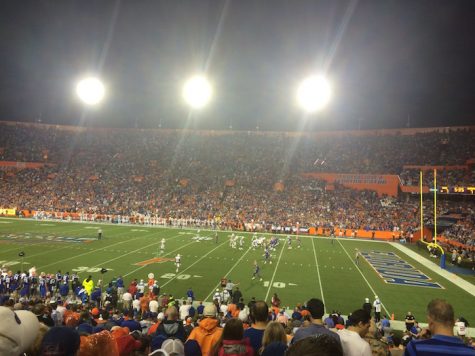 Senior Zoe Cuva says,"I was really looking forward to the weekend, because I was going to go to the game, so when it got cancelled I had to find new plans. Instead I got a new iPhone six plus, so I guess my Saturday was not too bad even with Hurricane Matthew."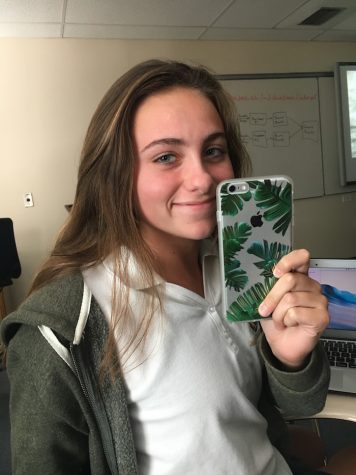 Hurricane Matthew did not just interrupt outdoor activities, it also caused many east coast colleges such as University of Georgia, University of North Carolina, and North Carolina State to push back early action application deadlines, saving some Academy seniors academic lives.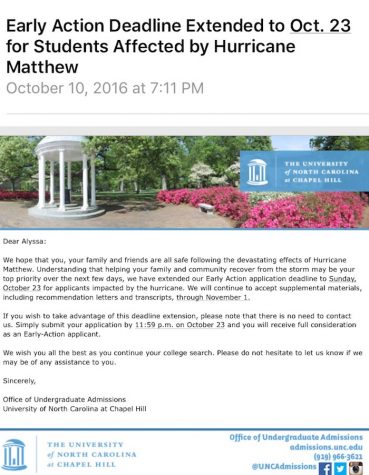 Audrey Dunn exclaims,"The University of North Carolina early action application due date got pushed to October 23 which is such a relief for me! I have homecoming on the previous due date and I was really stressing out about getting my application finished on top of prepping for homecoming. Now I have more time to perfect my essays and make sure I'm happy with everything."
Fortunately, all Academy girls remained safe during this devastating time. The students look forward to getting their lives back to normal after the crazy weekend.