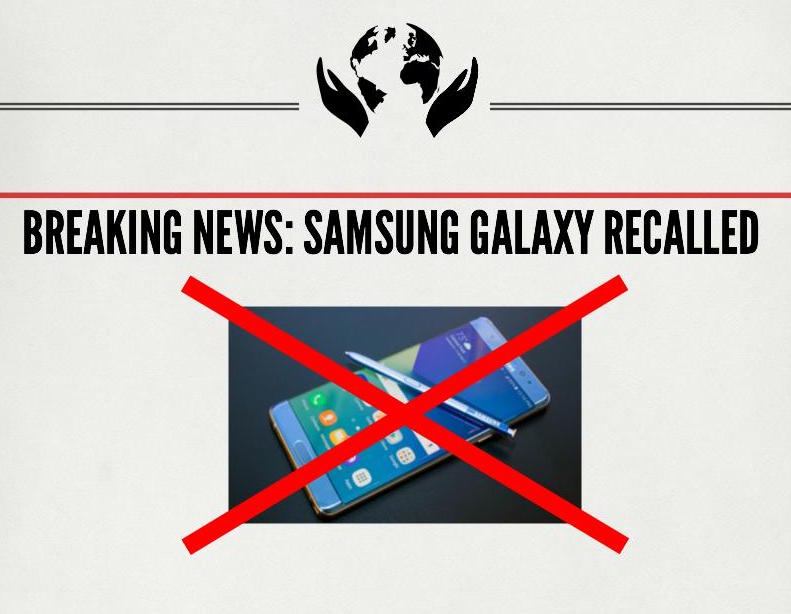 Credit: Kendall Bulleit/AchonaOnline
Samsung has permanently stopped production of their Galaxy Note 7 smartphones after many incidents of it catching on fire. Owners of these phones are allowed to return them to the company and exchange it for a different samsung. Additionally, Samsung is stopping all sales of the phone and investigating into what went wrong in the phone itself.
Girls around Academy are facing the problems that the Samsung phone is causing. Some have the phone themselves, while other's family members are owners and they have to be careful when dealing with the phone.
Senior Hope Rossi explains that, "my dad had a Samsung Galaxy Note 7 and it has not caught on fire or anything like that, but he does plan to return it. The scary thing about it is that the phone can explode wherever they are, so my family put it outside until the company tells us how to send it back."
Sophomore Hannah Smallwood has the Galaxy 7 herself, and has been forced to live without a phone for the past week. Smallwood points out that initially, "Samsung issued a warning after some reports of the battery exploding, but then confirmed they were safe after testing them in the lab. Now, they completely recalled them and I have had just about the worst week of my life."
And today's puzzle is…
How do you dial 999 for the Fire Brigade when your Samsung Note 7 bursts into flames?

— Lee Hurst (@2010LeeHurst) October 13, 2016
In addition to losing a large amount of money, Samsung is also now set back against their rivals Google and Apple as those companies are both planning to release new smartphones soon.