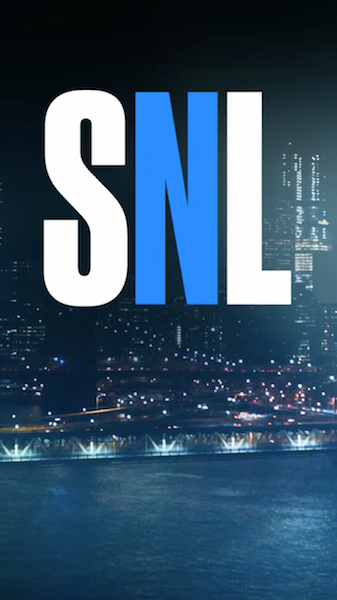 The 2016 presidential candidates are clearly flawed, and the cast of Saturday Night Live has yet to let the public forget. Since it was announced that Hillary Clinton and Donald Trump were running against each other, the iconic American late-night show has taken its fair share of hits targeting the candidates. As November 8 rapidly approaches, SNL continues to emphasize the public scandals and national controversies the candidates are involved in. Although the cast has made sure to mock Clinton's email scandals and her attempts in being personable, the writers of the show place their main focus on Trump, who some believe is the most flawed of the candidates. Trump, who is portrayed by Alec Baldwin, took to Twitter to share his discontent, and share with his followers his belief that SNL rigs the elections.
Watched Saturday Night Live hit job on me.Time to retire the boring and unfunny show. Alec Baldwin portrayal stinks. Media rigging election!

— Donald J. Trump (@realDonaldTrump) October 16, 2016
With nearly 17.1 million viewers during the second episode of the new season, SNL's hilarious portrayal of this year's election is making its impact on the many Americans. Although it isn't a topic regularly thought about, some have called to question the influence the show could have on the elections.
Senior Brittany Bramwell shares, "I didn't start watching SNL until around a year ago, but for me it's probably when it showed, I think in the past episode, where Donald Trump was talking about the woman [Bill] Clinton had affairs with. Cecily Strong, who was portraying Martha Raddatz, called Trump out for discussing the affairs of Hillary Clinton's husband, yet he wasn't talking about the one's he was involved in. It was eye opening because he was bringing up Bill's affairs to take the spotlight away from him."
This is not the first time allegations have been made against the show effecting the elections. It all began in 1976, when Chevy Chase portrayed Republican presidential candidate Gerald Ford. In an interview with CNN, Chase confesses he didn't want Ford in office, which made led him to make the presidential candidate look like a clutz. In many of the sketches where he portrayed Ford, Chase constantly tripped over things and ran into plenty of walls.  The comedian claims he knew millions of people were watching, and he knew he wanted Carter in office, so, he wanted Ford to look bad. At the time of the interview, Sarah Palin, who was portrayed by Tina Fey, was running for Vice President alongside John McCain.
After admitting he wanted to make Ford look bad, Chase questions, "what do you think they're doing now? Do you think they were just doing this because Sarah's funny?"   
In a similar fashion, Will Farrell portrayed Republican candidate George W. Bush when he was running against Al Gore, who was portrayed by Darrell Hammond. In a cold open with Hammond and Farrell, Farrell mocked the newly elected president by making him seem rather clueless when it comes to running a country. He questions starting a war as though it is something extremely simple, and asks the waiter in the sketch to be a part of his Cabinet. On the other hand, they make Gore seem as though he understands the roles of a president, such as preventing a country from dividing.
Lorne Michaels, the creator of Saturday Night Live, reveals the cast "is not partisan" and doesn't plan to make the characters look bad, they just aire what is funny. Despite Michaels' belief, Chase firmly believes SNL does impact people's decisions when they vote.
In accordance with Michaels, junior Neha Simon believes, "I don't think the show has any real effect. If the election gives the show an opportunity to make a funny sketch, they're going to do regardless of which candidate is being made fun of. The whole show is supposed to be a joke and shouldn't be taken so seriously."
Although the season started just three weeks ago, SNL has yet to miss an episode where they do not mock Trump's obsession with discussing China as well as his inability to remain calm during debates. These comedic portrayals of Trump are nothing new, however with a high number of undecided voters and the election date rapidly approaching, it was clear the republican candidate found these sketches to be a threat to his campaign.
Although the iconic sketches may influence viewers, many have already made up their minds on who they will be voting for on November 8. Saturday Night Live may have impacted votes in the past, but this year, it appears the show is simply adding to the entertainment that is the 2016 presidential election.