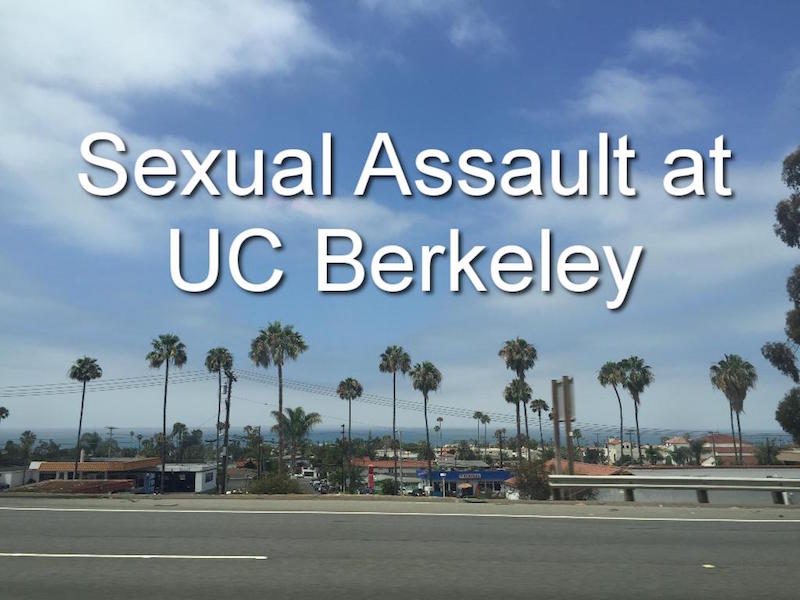 Students at The University of California Berkeley have new standards in the Greek Life community. Due to heightened reports of sexual assault, the Greek Council banned alcohol related Fraternity and Sorority parties.
CalGreeks is "the overarching organization for the four different Greek Councils at the University of California, Berkeley." There are four Greek Councils under this organization: the Interfraternity Council (IFC), the Panhellenic Council (PHC), the Multicultural Greek Council (MCGC), and the National Pan-Hellenic Council (NPHC). These councils are in charge of regulating mature and legal alcohol use on campus and at parties.
According to New York Magazine, the council in control of this ban is the Interfraternity Council, because two women reported sexual assault at two separate fraternity parties.
Senior Kendall Perez adds, "It's sad to see this happening so often on college campuses. Especially since we're going to college so soon, it's scary that this could happen to anyone."
Daniel Saedi, President of the IFC, released a statement regarding the ban, "For now we have no reason to believe that these were committed by fraternity men. However, despite that, it's still alarming it occurred on our property."
This ban is only temporary until all 33 Fraternity Presidents can find a permanent solution to the problem of alcohol abuse at parties. Saedi is working with Divya Thomas, President of the Panhellenic Council – an organization comprised of all UC Berkeley sororities – during this adjustment period.
Thomas commented that this ban will remain "until we can reevaluate our risk management practices."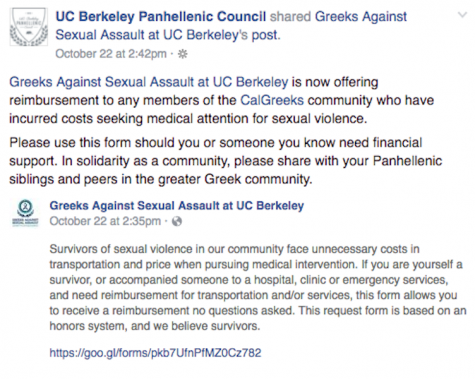 Junior Gillian Garcia comments, "They can ban alcohol at parties, and even ban parties, but I don't know how they can actually stop people from getting access to alcohol, especially if they're of legal age. It's a good idea to ban these parties because guys get irresponsible, but it doesn't make sense. You can't control everyone's actions."
Many Greek members are not supportive of the party ban, but the overarching Greek Council reminds students that it is necessary to end these  assaults, on and off campus.