(Credit: Olivia Porcaro/ Acohna Online)
On November 13, an episode of CBS's 60 Minutes aired in which Lesley Stahl gave President Elect, Donald Trump, his first official interview since the election. The interview took place in the penthouse of Trump Tower in New York City, where Trump and his family spoke to the divided country. In "The 45th President," Stahl questioned Trump on his future policies, family, thoughts about becoming President, and more.
In the interview, there were many key points highlighted by Trump, his wife, and his children. These takeaways include:
1. The wall might be partly a fence.
During his campaign, Trump exclaimed he wanted to "build that wall" on the US-Mexico border, so immigration into the US would be more difficult for Mexicans.
When asked if he would accept a fence instead of a wall, he claimed, "It could be – it could be some fencing, but certain areas, a wall is more appropriate. I'm very good at this, it's called construction."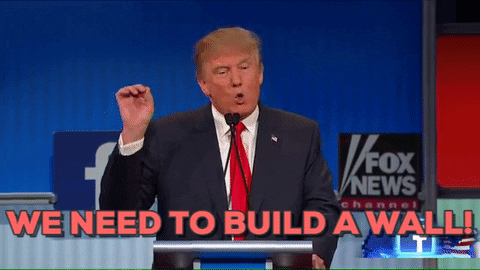 Freshman, Ava Accardi states, "Trump's agreement to allow for a fence in some areas shows his drive to collaborate and work with other people's ideas."
According to The Tampa Bay Times, Tampa is a big settling place for many immigrants. Therefore, this influx of incoming people will decrease because of the wall, and some illegal immigrants will be deported.
2. The government will no longer be divided.
Due to the disagreement between President Obama and Congress, Trump has vowed to have a united government. He informed Stahl that the two branches have already agreed on many key issues that need to be resolved.
Freshman, Amelia Traviesa shares, "In the interview, I noticed that Trump said that both he and Congress want to focus on health care and tax reform. I think these unified ideas between the branches are important if they want to get work done."
With the Republican majority in Congress, Florida representatives and senators may experience a more efficient legislative process, because Florida's Congressman are majority Republican.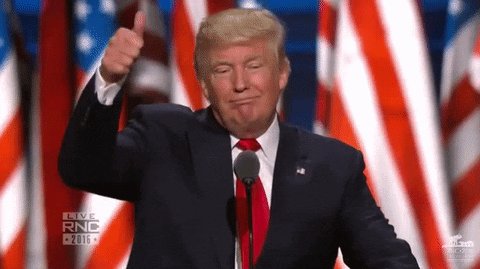 3. He will be less visible on social media as President.
Trump says he will be more "restrained" when he is tweeting from the White House. However, he does state, "It's a modern form of communication. There should be nothing you should be ashamed of."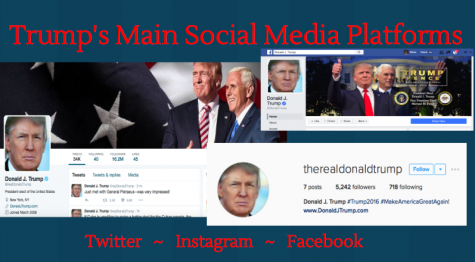 4. He plans on appointing Supreme Court justices who are against abortion.
Supporting his promise to overrule Roe v Wade, Trump told Stahl that he will appoint pro-life judges. However, Trump did explain that the right to regulate abortions would be granted to the states. This raised questions about how fair this would be for pro choice women.
In response to these questions, he said , "Yeah, well, they'll perhaps have to go, they'll have to go to another state."
Because Trump's pro-life policies will be decided by the states, Floridians will either be able or not able to get an abortion, according to what our state decides to do.
Trump said that rejects abortion, but not against gay marriage https://t.co/M0FElEpzC4 pic.twitter.com/0aLuIOHw6O #news #Russia

— Rus to En Fr Es News (@Rus_Eng_News) November 14, 2016
5. He will replace and repeal ObamaCare "simultaneously."
Trump informed Stahl that Americans with pre-conditions do not need to worry because ObamaCare will be replaced at the same time it is repealed.
He also claims, "…with the children living with their parents for an extended period, we're gonna very much try and keep that. Adds cost, but it's very much something we're going to try and keep."
Senior, Katherine Garcia states, "I do believe that ObamaCare needs to be repealed, but it is important that people's health care is not taken away completely. This is why Trump's idea of replacing and repealing simultaneously is so important and smart!"
https://twitter.com/MagicRoyalty/status/802272541645508608