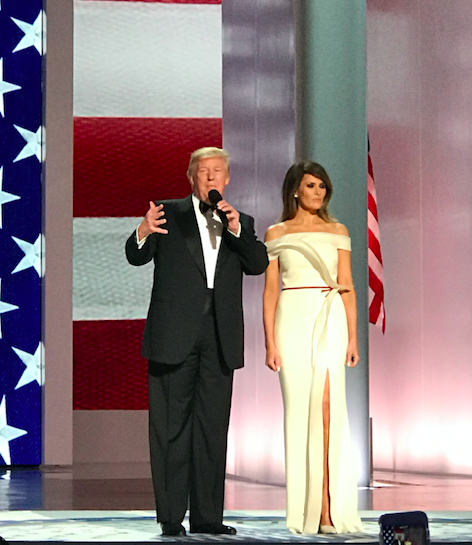 Photo credits: Trey Traviesa
A presidential inauguration is a celebration welcoming the new President of America. The week consists of parties throughout the day and on the last day the new President is to be sworn in alongside his family. That night the big Inauguration Ball takes place.
The Inauguration Ball is one of the biggest celebrations in the country. Military officials, political figures, and celebrities are the most famous people in the room. The performances by the famous artists are what make the celebration more entertaining and enjoyable.
Chrisette Michele: She didn't think twice about performing. Michele said she performed to make a statement at trump, she only performed to represent the disrespected women and minorities. She performed alongside guitarist Travis Greene.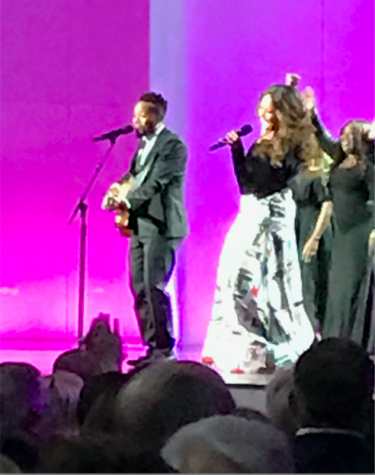 Jackie Evancho: was the most popular and most loved performer at the inauguration. She has performed at the White House Christmas Tree Lighting Ceremony in 2010, she also sang at the National Prayer Breakfast in 2012. Trump tweeted about including Jackie in his "Movement"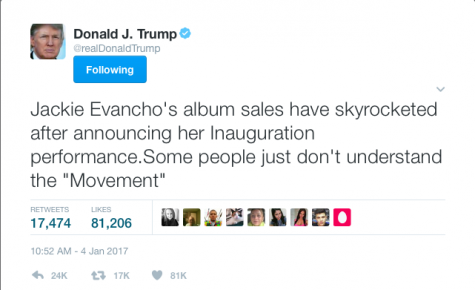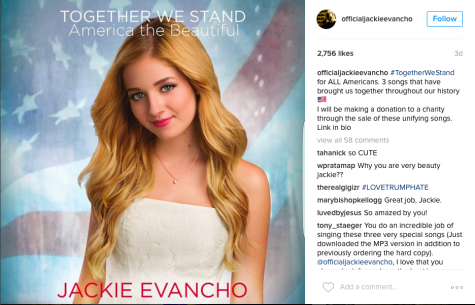 Talladega Marching Tornadoes: Talladega College is a historically black college. The band performed for President Trump's and First Lady Melania's first dance. The President of the college, Billy C. Hawkins said, "there are lessons that the students can learn from this experience that cannot be taught in a classroom."
The Rockettes: The Inaugural Committee wanted to bring the iconic New York act to the nation's capitol. Some Rockets felt that they were being forced to perform for a president they did not vote for, but the Rockets manager clearly stated that he gave the girls the option to opt out of the performance.
Those who have performed at the "Make America Great Again! Welcome Celebration"
Toby Keith: He has performed at the Republican national convention. He was unhappy with having Clinton and Trump as the last two options, but he is a republican so he voted for his political party. He also feels strongly about respecting our troops and has many songs written about our military. 3 Doors Down: They have also performed at the 2012 Republican National Convention. They have received a lot of hate for performing on thier instagram. One person said, "Good luck getting any gigs after this."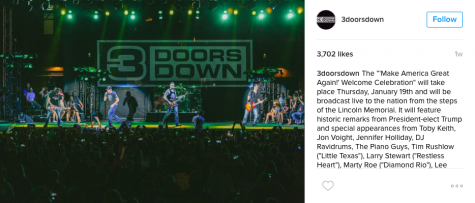 Lee Greenwood: Greenwood was appointed to the National Council of the Arts by George W. Bush where he served for six years. He has always stood beside many republicans in the past, he performed at the 1988 Republican National Convention alongside President Ronald Reagan and First Lady Nancy Reagan.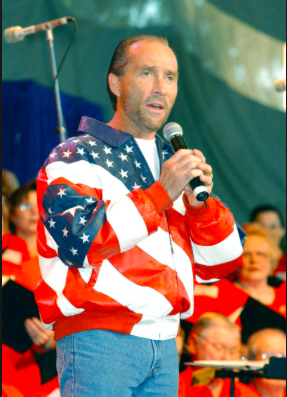 Many other actors and artists attended, such as John Voigt and Caitlin Jenner. Many other important military officials attended. The movie, Lone Survivor, is adapted by the book, Lone Survivor: The Eye-Witness Account of Operation Redwing and the Lost Heroes of Seal Team 10. Mark Wahlberg played the role of Seal Marcus Luttrell who was the real lone survivor. Littler attended Trump's Inauguration to commemorate his team.