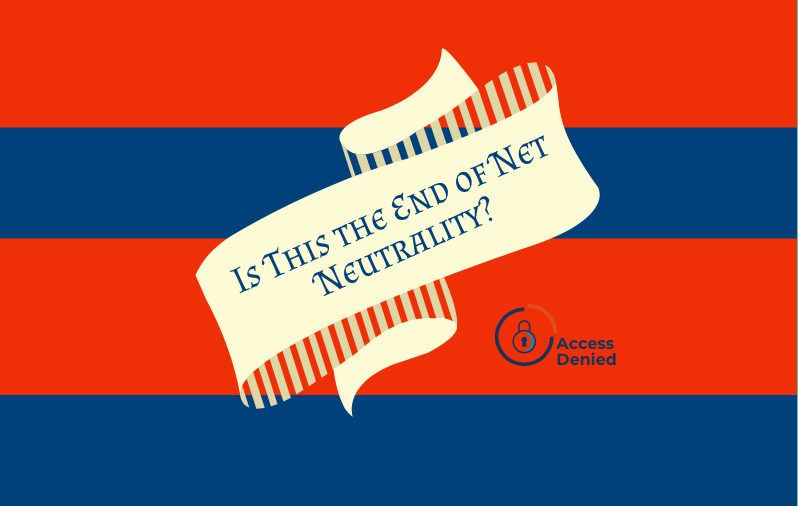 Photo Credit: Françoise Corser/ Achona Online
Net neutrality is the equal access of all data on the internet including applications without regulations. Without net neutrality, broadband providers can slow down, block, or deny access to services on the Web. The Federal Communications Commission (FCC) will vote on a net neutrality plan on Dec. 14, 2017.
In the Title II, enacted in 2015, of the Communications Act of 1934, users of the internet are fully protected against attempts to block internet traffic; ultimately having open access Internet rules. Chairman of the FCC, Ajit Pai, is supporting the installation of Title I regulations that gives corporations all power to control, regulate, and restrict any of their users.
Obama saved #netneutrality for Americans but now Republicans are coming to take it away.
Net Neutrality RIP: Essential Parts of America's DNA—Independence and Privacy—Are About to Be Destroyed https://t.co/RTkWq48mCh pic.twitter.com/Pf1o49oBYp

— vlh (@coton_luver) December 6, 2017
Breaking net neutrality would positively affect big businesses financially; giving them freedom to up-charge and limit applications that their customers are allowed to access. Small businesses who rely on open internet could go bankrupt by the monopoly of the best and biggest applications.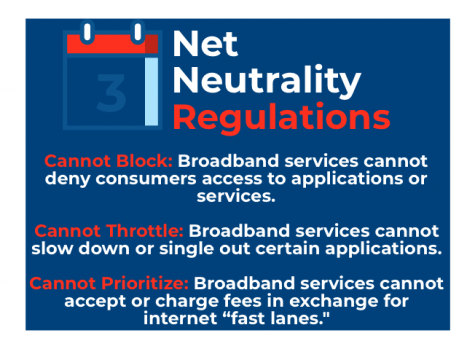 The number of broadband providers is limited in each area of the United States, therefore without net neutrality the number of applications used by each individual will decrease. If chairman Pai receives a three-to-two vote, his proposal will pass and the FCC will no longer protect Internet users from the restrictions, charges, and control of major companies.
To protested the end of Net Neutrality visit: battleforthenet.com