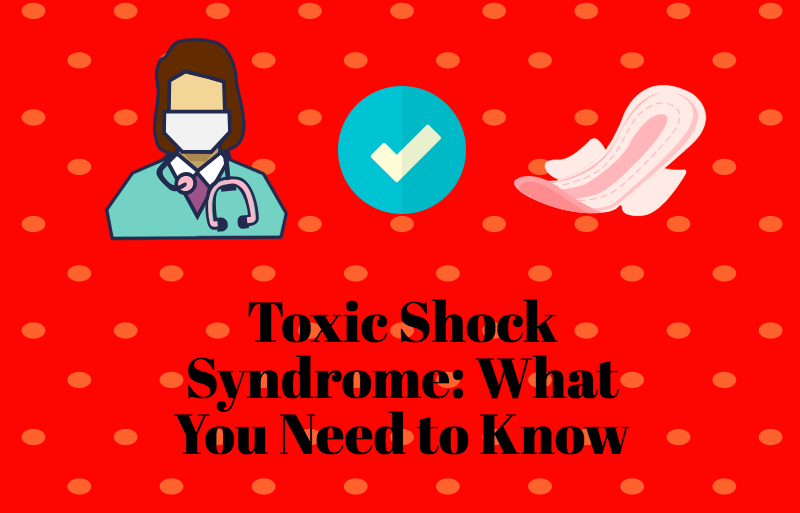 (Photo Credit: Adriana James-Rodil/Achona Online/Piktochart)
Lauren Wasser, a 30-year old model, lost her right leg to toxic shock syndrome in 2012. In January of 2018, because of the pain she endured from her left leg due to gangrene (decomposing and death of body tissue), she had her left leg amputated as well. She had obtained TSS by the use of a tampon. Wasser made her return to the modeling industry for New York Fashion Week, which took place September fifth through the twelfth. Although Wasser is lucky to have survived TSS, the same is not said for other women.
Wasser's ultimate priority has been to prevent and raise awareness of the dangers of TSS which several teenagers are not aware of.
Kaela Ramos ('21) said, "I don't know what toxic shock syndrome is, [but] I use super absorbent tampons." After learning the many complications that can occur from TSS, Ramos said, "I feel like I'm never gonna use tampons in my life. That's so scary. I might [still] use tampons, but I might just be more aware of this problem."
Toxic shock syndrome is rare, yet life threatening and fast acting which most commonly occurs to women using super absorbent tampons. However, it can also occur to men, children, and postmenopausal women.
Risk factors for TSS, other than super absorbent tampon use include: surgical wounds, an infection in the skin or profound tissue, presently or history of using a birth control sponge (contraceptive or diaphragm sponge), recent childbirth, miscarriage, or abortion, and having viral infections (such as the chickenpox or flu).
Usually, Staphylococcus aureus bacteria causes TSS, but it also can occur from group A Streptococcus pyogenes bacteria and Clostridium sordellii. These bacterias spread toxins to the bloodstream, which eventually reach the organs of the body.
Superabsorbent tampons, if left in longer than recommended, are capable of producing bacteria associated with TSS.
16-year-old girl had gone away because of toxic shock syndrome related to her tampon use https://t.co/SIMKFI0B8C

— Janice Fernandez (@frendlyjanice01) September 21, 2018
Symptoms of Staphylococcus TSS, closely resembling the flu, include: a sudden high fever, chills, vomiting, diarrhea, headaches, and confusion. The complications of obtaining this syndrome include amputations of fingers, toes, or limbs, kidney failure, or death.
According to Statista, calculated from the United Nations data and Simmons National Consumer Survey, in 2017, 41.25 million women used a tampon in the United States.
The US has stopped the use of certain materials and designs of tampons which causes TSS, resulting in the decrease in deaths of menstruating women from toxic shock syndrome.
However, women still die from TSS, although less frequently. Dr. Michael Cackovic from The Ohio State University Wexner Medical Center states that as of 2018, 1 out of every 100,000 menstruating women develop TSS. Women between the ages of 15 and 25 who use tampons are at a higher risk of developing TSS.
Although TSS does not solely occur to menstruating women, they make up half of the cases diagnosed.
Dr. Carson Dobrin, Chemistry teacher, said, "I don't think enough people know about toxic shock syndrome. I think whenever it comes to something that is associated with [the] menstrual cycle in women, people don't talk about it because I think it makes them uncomfortable."
Prevention methods lower the risk of menstruating women developing toxic shock syndrome. Here are some tips to prevent TSS:
If using a tampon, change it at least every four to eight hours
Use the lowest-absorbency tampon you can find.
At night, use pads.
Switch from tampon to pad every other day.
During times of heaviest menstrual flow, avoid tampons and use pads.
As TSS can reoccur, if you have had the syndrome before, avoid using tampons altogether.
Madison Kurtz ('20) said, "I use the sports tampon [Playtex] for athletes. I definitely change them out every four to eight hours. I mean, I'm sure there's cases of that [death by TSS linked to tampon use] happening, but like that's probably like one in a million. Literally, everyone uses tampons, and no one is losing limbs or dying. I'm not really worried about it [TSS]. As long as you change it regularly, nothing bad is gonna happen."
Hi am i the only one who really sucks at being a girl? Like I forget I have a tampon in all the time. I'm going to end up with Toxic Shock Syndrome and die one of these days

— Erin Wahl 🍍 (@Erin_Wahl) September 21, 2018
For menstruating women looking for products other than the tampon or pad, there are alternatives.
Thinx: Absorbent and leak resistant, it is underwear which can be worn all day and re-worn by rinsing after use with cold water and letting it hang dry. Moreover, it is stylish, not at all resembling a diaper.  
Flex: It is a disposable menstrual disc and can be worn for up to 12 hours. As well as being approved by gynecologists and having no connection to TSS, it has reduced cramps of 70 percent of the usages.  
Diva Cup: Similar to the Flex, but reusable, it is a menstrual cup which can be worn for 12 hours, odor free, and comfortable. After use, wash it with hot water.
GladRags Day Pad: Related to the pad, but eco-friendly, it is a reusable, 100 percent cotton pad and is easily attached to your underwear. It can last for five years. After use, throw it in the washing machine.
Not only are the three out of four alternatives eco-friendly, but they are also comfortable and affordable, compared to the constant buying and littering of pads and tampons.  
Dobrin said, "I do think the diva cup is safe. I think it's a good alternative to the waste that's produced, typically. I think it would be good if women knew they had more options."
Wasser, in between the castings and parties during New York Fashion Week, met with Congresswoman Carolyn Maloney to discuss a bill which forces tampon manufacturers to list the ingredients used, hoping to make the deaths of girls from TSS linked to tampon use—zero.
https://www.instagram.com/p/BmRVGX7HF58/?taken-by=theimpossiblemuse