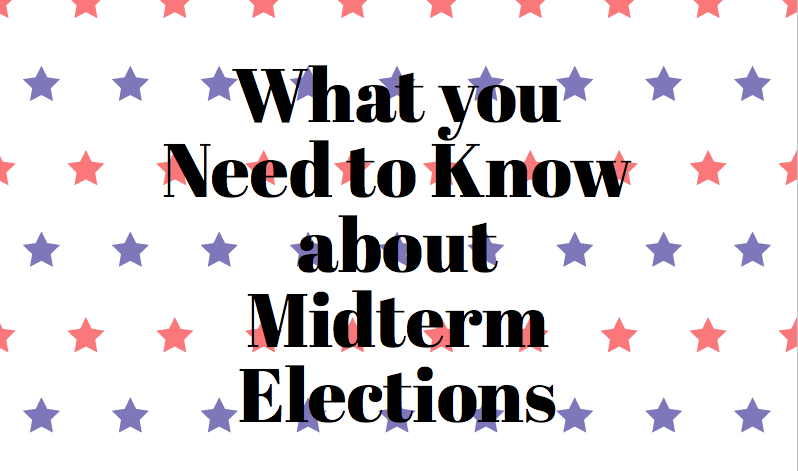 Photo Credit: Jaclyn McCauley/Achona Online/Piktochart
On November 6, Florida will hold their midterm elections to choose new officials to help run the state. As some Academy students are eligible to vote in this election, it is important to know what is on the ballot.
Hira Khan ('19) says, "It is extremely important to know what is on the ballot. Voters need to do their research before arriving at a voting center.
The two campaigns that have been televised the most around Florida are the race for governor and for senator. Andrew Gillum, a Democrat, is running against Republican Ron DeSantis to replace Rick Scott as governor. Rick Scott is running for Senate against long time Senator Bill Nelson. The polls show the race between these men to be very close.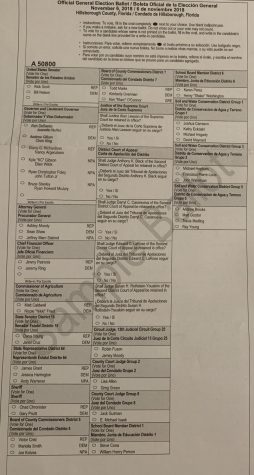 In addition to choosing new representatives, there are many amendments proposed on this ballot. Two of the most controversial ones are Amendments Three and Four.
Amendment Three requires citizen approval of any new casino or gambling institution in an area. This is important because throughout the country, there have been disputes about casinos between the government, citizens, and the Native-American community.
Amendment Four would allow felons to renew their right to vote after being released from prison. This excludes felons convicted of murder and sex crimes. Currently, Florida is one of four states that prohibits felons from immediately renewing their right to vote. They must currently go through an application process and then stand in front of a committee explaining why they deserve to have the right to vote. Only about 400 people are given this right back, and there are over 1 million former convicts currently living in the state.
Ann Bordin ('22) says, "I believe that this Amendment should be passed. I have known people who are not allowed to vote because of things they did when they were younger. Everyone deserves second chances. If someone is convicted of a minor crime, I believe they should have this right given back to them."
Many Republicans have concerns with passing this amendment because they feel like it could shift the power more towards the Democrats in a state that is already extremely divided. Religious people also have concerns because they feel as if this is going against their moral beliefs and values. They do not think that former criminals deserve the right to vote anymore.
Historically, voter turnout for midterm elections has been low nationwide. The most consistent voters have been those over the age of 70. However, this is changing because there is a new push for younger voters to voice their opinions. Recent current events inspire them to get out to the polls and vote.
So many beautiful pieces created today for #GetArtTheVote 🎨

Get ready for next week's @Turnout_Tuesday initiative — Candidate Town Halls!

3 weeks to go! #VOTE 🇺🇸✊🏽🗳 pic.twitter.com/BW703w3PQF

— March For Our Lives (@AMarch4OurLives) October 17, 2018
Caitlyn Asher ('19) says, "Unfortunately, I do not turn 18 until March, so I cannot vote in this election. However, I did pre-register through the POWER club. I believe voting is important because Americans are able to have a say in who they want to represent them."
To pre-register the vote, click here.