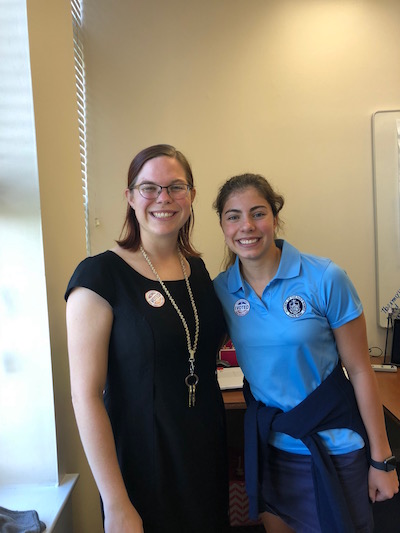 Photo credit: Isabella Thorpe/Achona Online
On November 6, the nation-wide midterm elections took place and made history as the most expensive and diverse midterms America has seen. Additionally, the 2018 midterms saw the greatest voter turnout that a congressional election has seen to date. Midterm elections occur halfway through a president's term and leave all House seats and one-third of Senate seats, among other government positions, up for grabs.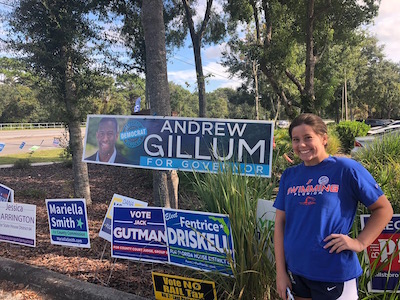 "I felt very prepared going into the polls because I am taking AP Gov, and we discuss the candidates and the amendments thoroughly during class," says senior Isabella Bahr.
These midterm elections were significant because it reveals insight into how the nation is currently feeling about President Trump; in fact, many candidates ran their campaigns by aligning themselves with either pro- or anti- Trump policies. Therefore, former president Barack Obama and Donald Trump have spent the past few weeks on the campaign trail in key states with the intention to promote candidates and specific issues regarding the economy, healthcare, and immigration. In the weeks leading up to the elections, Hollywood activists also pushed for greater voter efficacy. 
In Florida, a Senate seat, House seats, and a governor's seat were up for grabs; key issues included health care, jobs, gun control, and the restrictions of former felons gaining suffrage. As a swing state with 27 electoral votes, both Republicans and Democrats made strong attempts to gain ground while looking ahead to the 2020 census and 2020 Presidential election.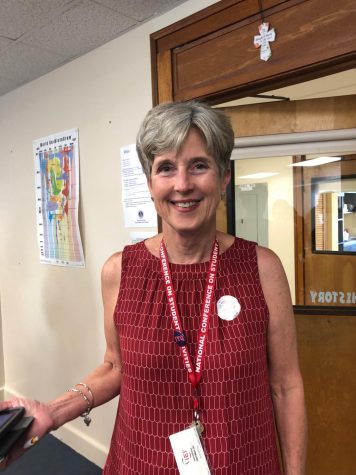 Republican governor Rick Scott competed with Democratic Senator Bill Nelson for one of the two U.S. Senate seats in Florida. The gubernatorial election's front-runners included President Trump-endorsed Republican Ron DeSantis and Progressive Democratic Tallahassee mayor Andrew Gillum. After a tight race on Election night, DeSantis claimed the gubernatorial seat. The senator race is projected to favor Rick Scott, but due to the slim margin in the polls, the seat has not been claimed yet by either candidate.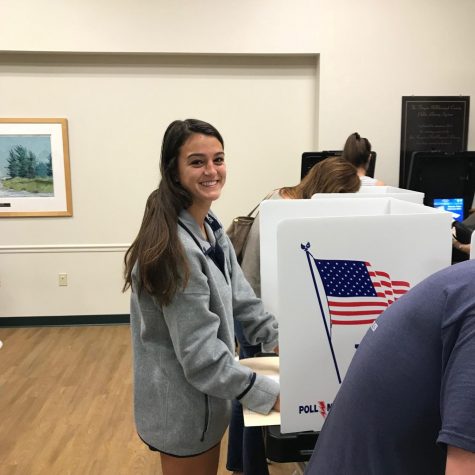 Democrats needed only 23 more seats in the House to win a majority and successfully flipped the House, while Republicans not only held but added seats in the Senate. The "blue wave" in the House will make it more difficult for Trump's legislative agenda to be executed, but a conservative court, President, and Senate will continue to hold great influence. With a Republican majority in the Senate and a Democratic majority in the House, these elections have proven that the United States is currently deeply divided.
Stunned by the results and voter participation in Florida and even at Academy, sophomore Caroline Vanhorn says, "More than anything else, I learned that every single vote counts."