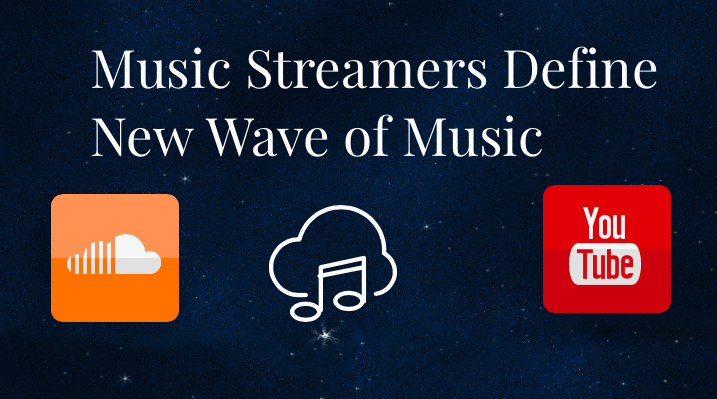 Photo Credit: Isabella Thorpe/Achona Online (Piktochart)
How could one have predicted the notoriously profane and radical form of activism and self-expression of the late 20th century to be shaped by teenagers who own laptops?
Today's musicians utilize distinct sound and well-known mediums to both captivate their audiences and popularize their music. Along with everything else in the digital era, music is streaming faster than ever before, allowing people to pioneer undiscovered territory in the music world. Artists such as Migos, Lil Uzi Vert, XXXTentacion, Post Malone, and Chance the Rapper developed into household names as they produced music from their households. If this notion already boggles brains, it is even more astonishing that high schoolers in Tampa participate in this phenomenon such as Plant High School student Mitchell Holmes, better known as 'Money Mitch' and Jesuit High School student Alex Miller, whose stage name is Beech.
Jesuit senior Alex Miller says, "I use Spotify. My audience includes friends and people in Germany who have added my music in their playlists."
Today, the most consumed music genre on the international scale is hip-hop. Hip-hop's is notoriously utilized as a form of expression for those enduring hardship or for those who are on the come-up, establishing the genre as incredibly pertinent to and popular among immigrants. Furthermore, SoundCloud, a free streaming service, has totally revolutionized the new wave of hip-hop music. Not only are the sounds and platforms of songs rapidly altering, but the duration of songs is changing; nowadays, it is more likely to see more songs on an album with each playing less than 3:30 minutes. This is largely due to the fact the German streaming service of SoundCloud pays by the stream, so the artists are producing shorter songs such as Lil Pump's immensely popular (and repetitive) "Gucci Gang."
Last year, only 3 recording artists around the world had songs that got over 1 billion streams; of those 3 artists, 2 of them started on SoundCloud.
Competing against streaming services such as SoundCloud, Spotify, and Apple Music is Youtube; BBC News reported that nearly 1.3 billion people use the site solely for music streaming, and it has made up 47% of global music streaming time. The video aspect of Youtube also allows music streamers to jump into the political scene and inspire others around the world to stand up for their beliefs. Another way the platform has been applied, however, is by autocratic governments who plan to promote their country's platforms.
President of Russia Vladmir Putin attends rap concerts, and he aims to control rap in the state as a state-guided integral component of its culture. In China, the regime has motivated Su Han, a doctoral student and Sing! finalist singer, to produce and stream a pro-government rap anthem that promotes its artificial intelligence and aggrandize its national achievements.
However, in other countries, rapper arrests have been a state effort since 2010 in Turkey, Tanzania, Iran, Spain, Morocco, and others. Consequently, a music video made in Thailand has riled governments and has served as a voice for those in other countries who are limited in thought and action. Fulfilling its role as freedom of expression, it boldly goes against bold dictators. Interestingly enough, when the creators of the video were asked to cite their inspiration for such a song, the "This Is America" song and music video by Childish Gambino was referred to.
These movements towards attaining liberty and freedom around the globe would never have been possible were it not for the immense popularity of music streaming platforms and the rappers who have stemmed from those and are now mainstream.
Mungojerrie singer in Academy's production of "Cats" Peyton Finn ('20) says, "I want to start streaming my music so I can reach a new audience and publicize myself more. Over the summer I will be recording my songs at a studio, and hopefully uploading them on Youtube and Spotify."