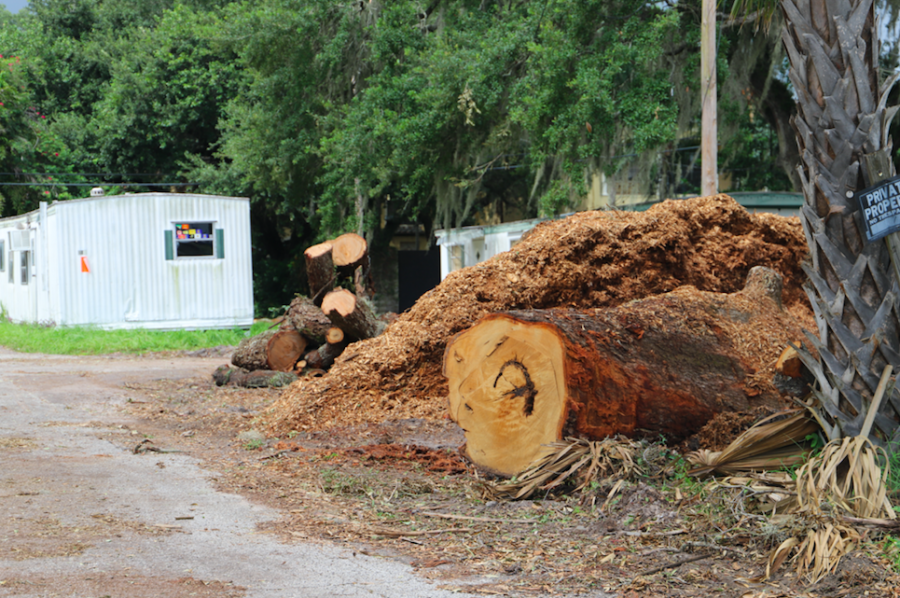 Photo Credit: Mei Lamison/Achona Online
Residents of the half-abandoned Life O'reilly Trailer Park awoke Monday night to the sound of workers cutting down their canopy of over 30 oak and spanish moss trees. 
"The disregard for the environment is heartbreaking. That fact that the state determines what we do locally is frustrating," says administrator Lori Troutman. 
The Tampa Bay Times reported nearly three dozen trees were cut down, some among them being grand oaks – a type of tree the city of Tampa has been attempting to protect. 
"It's so upsetting," says Lauren Lidros ('22). "First of all, these trees have lives too. We are taking those lives away just for economic improvement. These arbortists and landscape architects are not considering the environment or the true impact of their actions. They are only concerned with money and the development of new homes."
Residents of the Gandy trailer park were told mid-July to move out. Many members of the park have been renting for the past several years. According to News Channel 8, most all of them were either elderly, disabled and or on a fixed income.
Henry Williams, owner of the lot, plans to sell the land to developers. 
"It seems like money was the real reason to cut down all these trees. He can now make a higher profit on this ready to develop flat land. It's horrible," says Maria Kynkor ('21).
Although tenets were originally told they had until the end of the month to move, some are still currently living on the property. 
The events follow a recently passed a law that declares the state of Florida, not its cities, has the authority to decide if a tree is hazardous or not.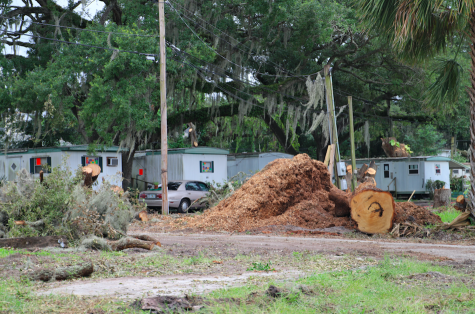 The law, which went into effect July 1, allows for builders or developers to cut down trees with a signature from either an arborist or a landscape architect. 
State Representative Anthony Sabatini, one of the bill's creators, stated, "The designation of a tree as 'dangerous' is made solely by the arborist or landscape architect in their professional opinion and expertise, and is not to be supplemented, controlled or affected in any way by a local government."
Many feel the law is infringing upon the local government's authority withn their own area. 
"I do not agree with the usurping of the local authority," says Mayor of Tampa, Jane Castor, in an exclusive interview with Achona Online. 
"I don't like when the state takes away home rule or usurps the power from municipalities we should be able to decide on our own. With that said, the city of Tampa has worked with the community for the last four years to develop a very robust preordinate."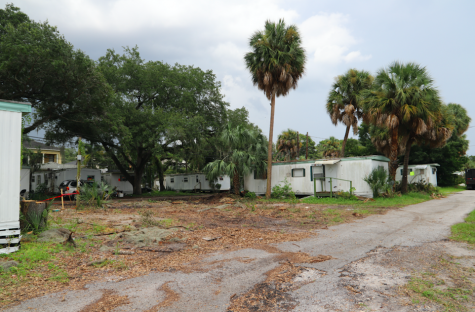 Many students at Academy are among those outraged by the destruction.  
"The situation is angering. It's one thing to tear down all these trees, but it's another to hurt everybody who lived there by selling the property," says Kynkor.
To support the preservation of Tampa Bay trees, visit keepingtampabaybeautiful.org.
"These trees are what makes Tampa beautiful, not to mention they give us oxygen. When you cut these down, you cannot simply replace them – these trees are gone for good," says Maya Harrell ('20).