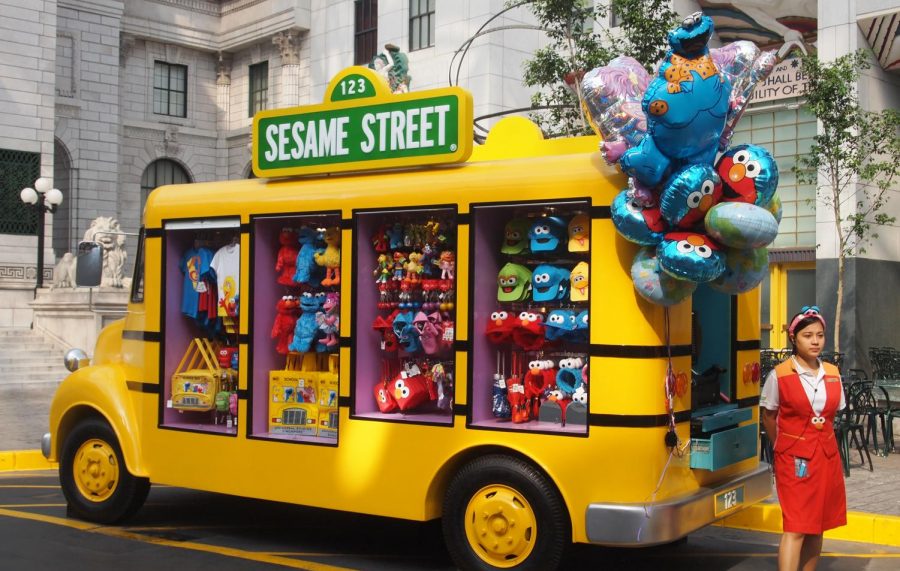 Photo Credit: Walter Lim/commons.wikimedia.org
Sesame Street often educates children on tough subjects in comforting and innocent ways through it's famous muppet characters. In a new series of segments, Sesame Street introduced new muppet, Karli, in order to deal with a sensitive topic – the opioid crisis. Karli, a little green muppet with yellow-hair, was first created in May 2019 to help children understand the foster care system. Now, in a series of online-only episodes as a part of the initiative, 'Sesame Street in Communities', Karli will explain how she was in foster care because her mom suffered from addiction and had to go away for treatment. 
Addiction is seen as a "grown-up issue" but it impacts children in ways that often aren't visible. Take a look at our new resources that help the whole family cope and build hope for the future. https://t.co/q0DfjcLE0A #SunnyDaysAhead pic.twitter.com/xshx5ixIpp

— Sesame Street (@sesamestreet) October 10, 2019
Karli's background story was created as a way to help children affected by parental addictions to opioids and/or other substances. Opioids, natural or synthetic, illicit or otherwise, act on the body's opioid receptors and all carry similarly high risks of dependency, addiction and overdose. Opioids have a strong risk of addiction, and once people get addicted becomes extremely difficult to quit. The initiative by Sesame Street came about as the opioid crisis continuously expanded. According to the Centers for Disease Control and Prevention, about 130 people a day die from opioid-related substance crisis, many of them being parents. In addition, in a statement, Sesame Street Workshop said that there are about 5.7 million children in the U.S. under the age of 11 that live in households with a parent that has a substance use disorder.
West Virginia's opioid crisis has left thousands of children in foster care.

Case workers say they're running out of beds. https://t.co/rJWnJJar0s

— The Washington Post (@washingtonpost) October 18, 2019
"The fact that children have to grow up in a household with something as serious as substance abuse is scary. I couldn't imagine living in that situation, especially as a child," said Junior Cece Williams. 
Sesame Street has a history of dealing with sensitive topics to help children understand. In the past, audiences have been introduced to Lily, a muppet who is homeless, and Julia, a muppet with autism. In the segments, Karli is shown explaining support groups to Elmo. She tells him that her mom goes to special adult get togethers and she goes to her own special get togethers for kids like her. Other times, Elmo's dad, Louie, explains what is wrong with Karli's mom by saying that she has something that resembles a 'sickness'. 
"This is such a smart idea to educate kids on serious adult issues. It can be confusing for them, I know especially because I have a younger sister in the 3rd grade. They are doing it in such a way that is innocent yet still beneficial because it is educating them," said Senior Ashley Mackinnon.