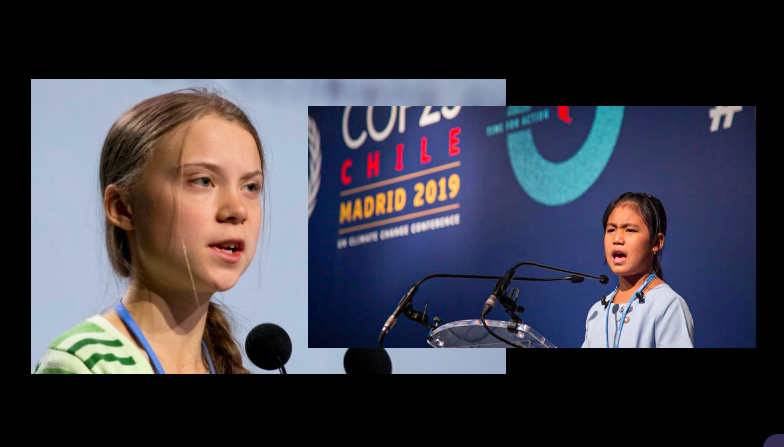 Teen climate activist Greta Thunberg has been nominated for the Nobel Peace Prize for a second year in a row. Thunberg, 17, has encouraged students to skip school to join protests amidst the current climate change issue, a movement that has spread beyond Sweden and has implemented itself into the US.
In nominating her, two Swedish lawmakers said the 17-year-old "has worked hard to make politicians open their eyes to the climate crisis." https://t.co/TSKLmejf75

— HuffPost Politics (@HuffPostPol) February 3, 2020
Jens Holm and Hakan Svenneling, two Swedish lawmakers that nominated Thunberg, have claimed that Thunberg "has worked hard to make politicians open their eyes to the climate crisis" and "action for reducing our emissions and complying with the Paris Agreement is therefore also an act of making peace." In 2019, she was one of four people named as the winners of a Right Livelihood Award, also known as the "Alternative Nobel" and was also named Time magazine's "Person of the Year."
Maeve Miller ('22) said, "I think that her work not only as a teenager but also also as a girl and as a student is monumental. The younger generations, I feel, need a young role model when it comes to social issues such as this her to show that age does not confine us to make a change in the world. Having Greta as the face of an entire movement gives all young people a reason to continue her legacy."
However, since the announcement of nomination, people have spoken out against Thunbergs work in comparison to Licypriya Kangujam, an eight year old climate activist from Manipur, India who has been advocating for action for nearly two years. Referring to Greta Thunberg, whose Fridays for Future school strike has grown into a worldwide movement, Licypriya says that although her and Thunberg have much in common, "I have my own identity, story".
Kangujam's journey began in 2015 when she began helping her father run fundraising events for those effected by a deadly earthquake in Nepal. However, it was after attending the UN disaster conference in Mongolia alongside him when she felt called to speak up. In that same year, she founded The Child Movement, a movement created to spread awareness on our planet's climate crisis and to ensure a safe and sustainable environment for future generations. Licypriya has also campaigned for new laws in her home country of India to help address the issue of poor air quality. Her work has not gone unnoticed, as schools in India's capital of New Dehli were ordered to close by government officials who claimed that the air pollution levels had reached dangerous levels. Kangujam has also worked to have climate change be taught in schools across the nation.
The pair attended the UN's COP25 event in Madrid, where both young women demanded action from their nation's government with concerns to the Earth's rising temperature due to human involvement. However, due to her notable speech where she targeted world leaders at the UN's Climate Action Summit, Thunberg is widely recognized due to the circulation of her achievements via the news and social media. Due to her popularity, majority of people are quick to compare other young climate activist like Licypriya Kangujam and unintentionally undermine their hard work for change. Many people across social media have called Thunberg an "industry plant", as she is said to have suspiciously risen to fame in a matter of months. There are numerous theories surrounding Thunberg's intentions, such as her presence in the media being subject to promote Hillary Clinton's campaign.
India's youngest climate activist Licypriya Kangujam is calling out the media for comparing activists of color to Greta Thunberg. pic.twitter.com/e3zNHma2V2

— AJ+ (@ajplus) February 9, 2020
Maria Garcia-Gil ('20), president of The Academy's Environmental Club, said," I think that, although it's amazing for Greta to be the figure head for the climate change movement because she inspires so many people around the world, I don't agree with how her success leaves other young advocates in her shadow. It isn't fair for people like Licypriya who have worked nearly their entire lives for a cause greater than themselves only for them to be forgotten due to another person's success on a much larger platform. There's nothing worse than having your voice go unrecognized and unheard, which is unfortunately happening to many young people who speak on this issue."