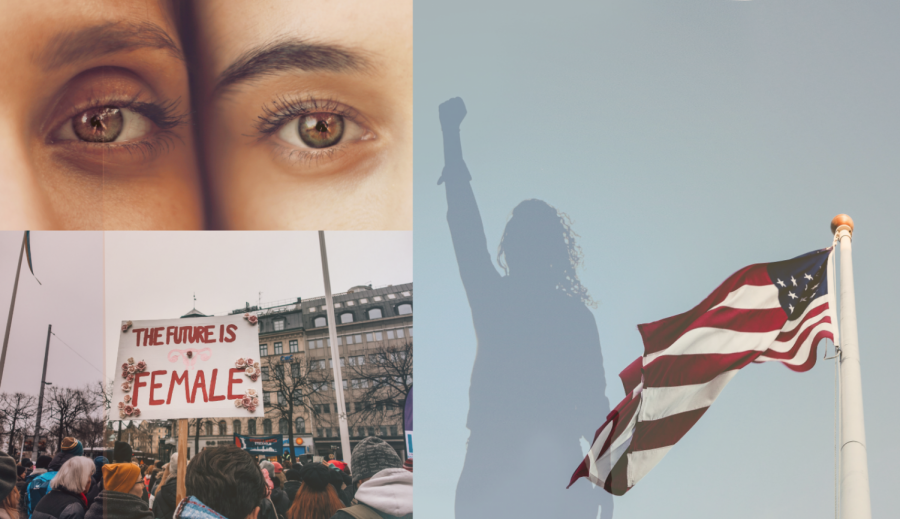 Photo Credit: Hope Joffray/ Piktochart
In a primarily male-dominated field, a female politician's appearance plays a significant role in the success of their campaigns. Unfortunately, there seems to be a common fear among female politicians that they won't be taken seriously, so looking the part is of utter importance to them. Women's clothing store, M.M. LaFleur, recently announced that they will be lending outfits to female politicians in order to ease the burden of affording appropriate and nice-looking business clothes. M.M. LaFleur is built on the core belief that "when women succeed in the workplace, the world becomes a better place", so empowering women to feel confident in their abilities and make the world a more inclusive place is their main goal. 
The company launched in 2011 by Sarah LaFleur and Co-founders Narie Foster and Miyako Nakamura, with the mission to "take the work out of dressing." They have several ways of shopping their collection, including booking an appointment at a Showroom/Pop-up or browsing online with help from a personal stylist. They've ultimately created a way for women to dress in a professional, classy way, while remaining comfortable and being able to encorporate their own sense of style.
"I think M.M. LaFleur is working towards a great cause. Empowering women, not only in all professions, but in politics is especially important in this day and age and will make for a better future. I applaud their work and hope the best for the company. It's companies like M.M. LaFleur that truly deserve support and recognition," said Maria Garcia Gil ('20).
The population of female figures in politics has slowly increased in recent years, but it still seems to be an underwhelming amount compared to that of male figures. A female engaged in politics should not be a surprising sight. Young girls viewing women as professional beings holding authoritative roles in politics will only inspire them to follow in their footsteps and eventually work to incorporate the female perspective into society. It's only fair that women are given the same respect as men. At the end of the day, we need more women in politics, and M.M. LaFleur is encouraging and supporting females who chose to do so. 
"M.M. LaFleur seems to be a great way for women to find professional outfits for their work needs. I think it's awesome that they are providing female politicians with free clothing because the last thing these politicians need is the stress of affording nice clothing so they look put together for the media. I fully support the concept of this company and am happy to see that others are in support of it as well," said Emma Crall ('20).
This is awesome: @mmlafleur is providing free clothes to any woman running for office at any level. pic.twitter.com/UbmXiSEHFr

— Amanda Litman (@amandalitman) February 18, 2020
M.M. LaFleur is joining the revolution of a more significant presence of females in influential roles in the workplace. They are taking a stand for females of all kinds and helping them develop the confidence to be fearless in their careers. By directly guiding female politicians to success and allowing them to fully engulf themselves in their profession, they are eliminating the worry of mundane matters, such as acquiring professional clothing.