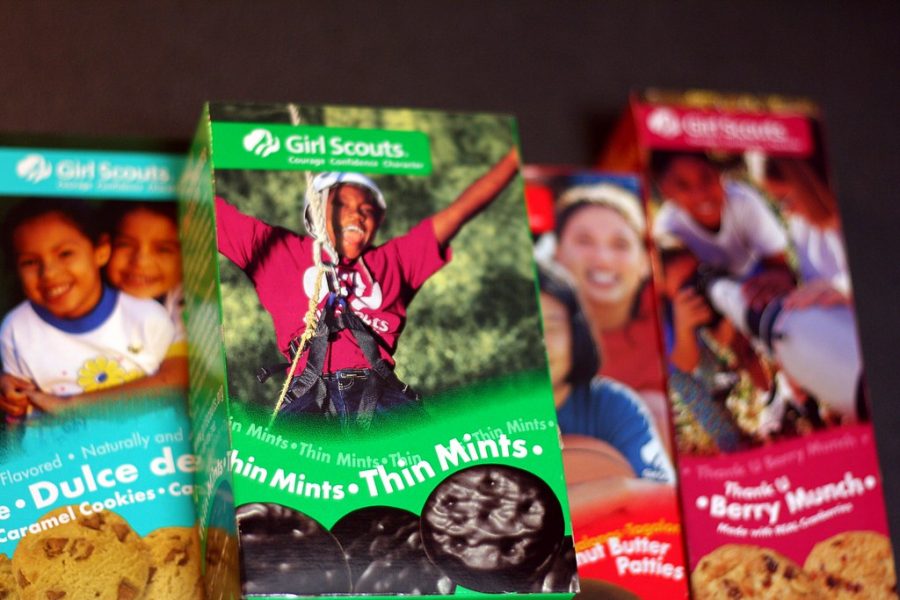 (Photo Credit: Marit and Toomas Hinnosaar/Flickr)
Girl Scouts have been selling cookies outside of grocery stores, shopping plazas and more for years now. However, this year local troops in Tampa Bay are learning how to deal with counterfeit bills. 
According to Bay News 9, "Almost 50 troops have reported counterfeit bills from their booths at Walmart and Publix locations." 
The Girl Scouts first realized they were being scammed when they went to the bank to deposit the money. "The tellers are telling them, you're short $80, you're short $100 and the leaders are saying, 'No it's in the stack.' Well, the machines at the bank are counting the real money so that's how they are finding out," said Kelly McGraw, Director of Member Experience with Girl Scouts of GulfCoast Florida. 
There is no one specific counterfeit bill being used. Troops are reporting seeing fake bills ranging from $5 to $50. Girl Scouts are now learning how to spot these fake bills and how to catch the people using them. 
Girl Scout Troops are now using counterfeit pens to check if the money is real. Counterfeit pens work due to a reaction when an iodine solution reacts with wood-based paper to create a black stain. 
According to How Stuff Works, "When the solution is applied to the fiber-based paper used in real bills, no discoloration occurs."
McGraw released a statement saying, "You kind of feel targeted. You feel it's a crime and they're intending to rip off little girls."
Why would someone pay for girl scout cookies with counterfeit money?! Are you kidding me!

— Gerri H (@Smiley0882) March 10, 2011
The Girl Scouts of Gulf Coast Florida have lost at least $650 due to the counterfeit money scam and are worried they will not meet their yearly goal due to this. However, they are starting to see the good out of a terrible situation. 
Madeline Brooker ('20) said, "I think it's really sad that people are scamming hard-working little girls. The profit made from the cookies helps support the troops so much so the fact that people are taking advantage of that really makes me mad."
Strangers online have been donating money to troops affected by this scam in hopes of helping the Girl Scouts reach their goals. 
If you would like to make a donation to the Girl Scout Troops affected, click here.