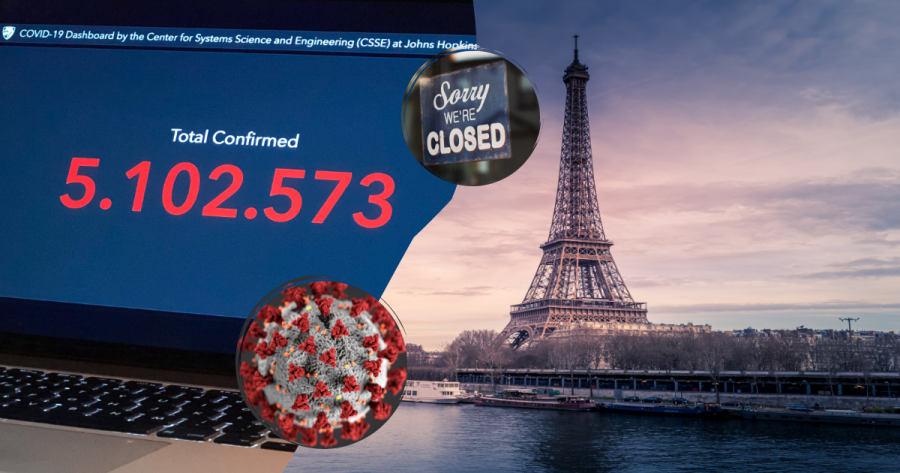 Photo Credit: Winsome Storm/Piktochart/Achona Online
On Wednesday, October 28, France's president Emmanuel Macron announced that France would be entering a second national lockdown on Friday, October 30.
This second lockdown is in response to the COVID-19 virus resurgence, because cases are still going up and more people are getting seriously ill. Other European countries going into a second lockdown are Germany, whose lockdown is going to start on Monday, November 2, and England, whose lockdown will start on Thursday, November 2.
Restrictions in France include closing non-essential businesses, but schools and factories can remain open. People are only allowed to leave their homes for essential work or medical reasons.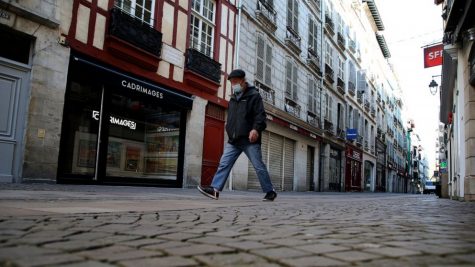 Infections across France are rising, with daily deaths being the highest since April and over 33,000 cases confirmed on Tuesday, October 27 alone. Half of the intensive care unit beds in French hospitals are being used by COVID-19 patients.
Macron has made it clear that French citizens need to be more conscious of COVID-19 and that they should expect strict restrictions like in the spring. The goal of the lockdown is to slow down the spread of the virus.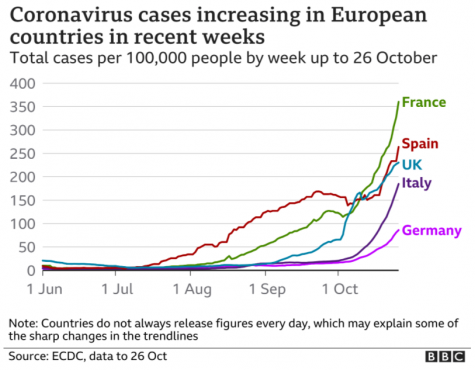 Similar to France, the United States has also had a surge of cases recently, being the worst-affected country by the pandemic. With heightening cases and death numbers, Anthony Fauci says the US is "in for a whole lot of hurt".  Amid Halloween celebrations, some cities like Salem, Massachusetts, decided to end celebrations early and shut the city down at 8PM to avoid crowding. Taking a look at France, lots of citizens are under the impression that the US may follow in France's footsteps, and are preparing for another US lockdown.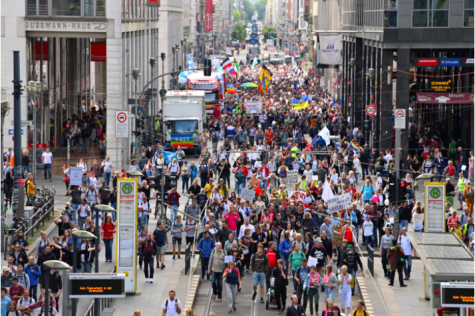 Many business owners in France are worried that these restrictions will take a hit on their stores. However, restrictions are allowing for public services to remain open to not halt the economy. Shutting will inevitably affect entertainment businesses, but the president said the government will help those businesses out, though details about how were not discussed.
The new French restrictions will be in place under December 1, and by then Macron says he hopes that families will be able to be reunited for the Christmas holidays.