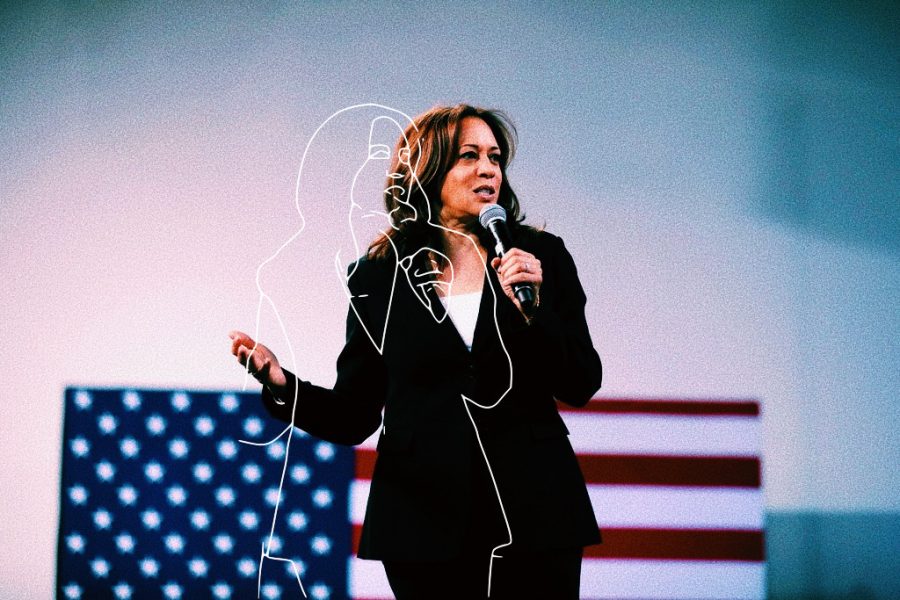 Photo Credit: Daegan Walker Achona Online /Flickr/PicsArt
The 2020 election has brought many progressive changes to the United States, in both representation of people and in policies and law affecting all Americans.
Kamala Harris was elected as the vice president to president Joe Biden. She is the first woman and the first woman of color to take office as the vice president. Harris graduated from Howard University and Hastings College of the Law at University of California. She has been elected district attorney of San Francisco and attorney general of California.
Paige Gonzalez ('23) said, "I think it's really amazing that we finally get to see a woman as a vice president, especially since she is also a woman of color. I think it's also important that we still acknowledge there is still work to be done in the United States and not believe that everything is now suddenly perfect."
View this post on Instagram
Sarah McBride, a transgender woman, was elected into office as the state senator in Delaware. She makes history as the first trans woman to become a senator in the United States. She is also the press secretary of the Human Rights Campaign. McBride has been credited with the passing of laws in Delaware that prevented discrimination against trans people in insurance, housing, and employment.
Sarah McBride just became the first out trans state senator in the U.S. Watch her historic 2016 DNC speech pic.twitter.com/NKFKAdYYt8
— NowThis (@nowthisnews) November 5, 2020
Ritchie Torres was elected to the U.S. House of Representatives in New York's 15th district. This was another important step in the country, as he became the first gay Afro-Latino man elected into Congress. Along with Torres, Mondaire Jones was another gay black man who was also elected to Congress this year.
Grace Carreja ('23) said, "Diversity is really important in the government because then different groups of people are able to have a say in the government rather than just one homogenous group. I think this is very important because representation of multiple groups means that people who weren't being recognized have even a little bit more recognition."
In Oregon, a law was passed decriminalizing the possession of small amounts of all drugs. Instead of being punished with jail time, those caught with drugs will be given a choice between an $100 fine or taking an assessment to determine if they need to be placed in a rehabilitation center.
Linnea Nestor ('23) said, "I don't completely agree with the decriminalization of drugs in Oregon. I think it's great that they are offering treatment, but I just think that by decriminalizing drugs it may make people think that it's completely okay for them to do drugs and it might make more people start using them if they are not really facing consequences for it." 
Oregon has become the first US state to end criminal penalties for drug possession.
People caught with small amounts of currently illegal drugs will have the option of either paying a $100 fine or undergoing a complete health assessment at an addiction recovery center.
— UberFacts (@UberFacts) November 10, 2020
After a law passed earlier this month, the minimum wage in Florida was raised to $15 an hour. As of right now, Florida's minimum wage is still $8.56 an hour. This law will not fully go into effect until 2026, and the minimum wage will gradually increase until then. This raise is supposed to help 2.5 million Floridians.