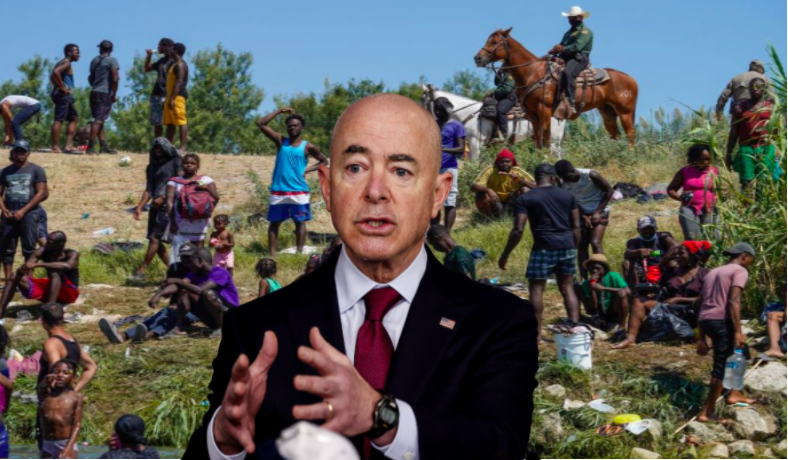 Photo Credit: Olivia Book/Piktochart/Achona online
Although the perils that Haitian people face have recently been highlighted in news reports, they have been facing great hardship and a complicated reality for many years. On January 12, 2010 an earthquake of 7.3 magnitude struck Haiti at Léogâne, 15 miles west of the capital of Port-Au-Prince. 300,000 people were injured and 220,000 were killed. The earthquake resulted in the homlessness of over 1.5 million people and an enormous humanitarian crisis. Following this original tragedy, the country was struck by an outbreak of cholera and destructive tropical storms.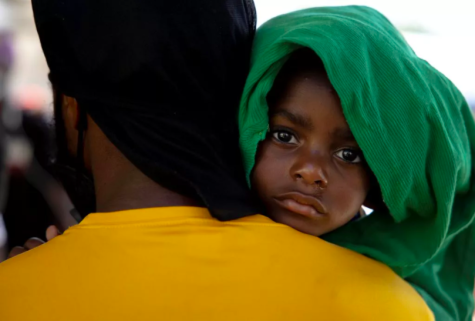 After the emergence of this series of disasters, many Haitians travelled to South American countries in search of jobs and a better life. Originally, Haitians were enticed to move toward Chile with the promise of ample job opportunities. These refugees faced the hurdles of coming up with payment and traversing a great distance to escape their poverty-ridden home country only to find despair in their country of escape. Many Haitians describe their experiences as misleading and degrading. Following their years of difficult migration, the Covid-19 pandemic made conditions in the countries that Haitians escaped to, such as Chile, much worse.  The  global isolation and unemployment was dramatically worsened by fear of the highly spreadable disease. 
In the past months, there has been yet another series of tumultuous events for Haitians. The assassination of their president, tropical storms, and an earthquake have made conditions in their homeland drastically decrease from the already deplorable conditions. Haitians continued their migration to Mexico, where they planned to settle. However, the close knit community which depends highly on word of mouth, latched onto reports of the potential opening of the United States border at Del Rio. This false claim attracted 30,000 Haitian migrants to try and enter the United States from Mexico in a short period of time beginning on September 9, 2021.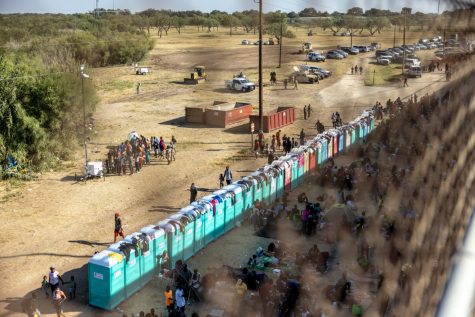 In reaction to the flocking of Haitian migrants on the small border town, the United States imposed the CDC's Title 42 authority to disperse the crowd. Title 42 is a public health authority rather than an immigration policy. Under this policy, the United States Border Control, along with U.S. customs are able to prohibit the entry of people who could potentially be a health risk. Under Title 42 authority, 17 expulsion flights to Haiti transporting over 2,000 individuals have been conducted by the DHS (Department of Homeland security). 
We have seen a significant influx of Haitian migrants in Del Rio, TX. But we are surging resources, and @DHSgov is taking a multi-prong approach to this. https://t.co/AWD5isegmX

— Secretary Alejandro Mayorkas (@SecMayorkas) September 20, 2021
These deportations sparked controversy due to disturbing images of border control tactics being released and because many of these refugees had nowhere to go upon arrival in Haiti as they had not been there in a decade. In defense, Secretary Mayorkas in a recent health briefing commented on the situation by stating that Title 42 has been applicable to all irregular immigration to the United States during the pandemic and is not situationally specific to the Haitian nationals.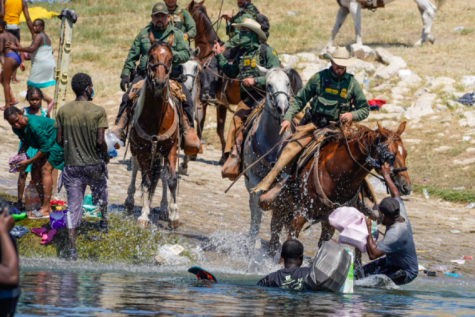 One possible cause of the unexpected arrival of the large number Haitians at the border was President Biden's renewal of the Temporary Protected Status for Haitians in the U.S. earlier this year. The renewal of this protection means that Haitians are allowed to stay in the United States when the conditions of their homeland are too dangerous to return. This policy, however, only applies to the Haitian population living in the United States as of July 29, 2021 not those who are crossing the border today. This information took time to trickle down to the Haitians in Mexico and was misunderstood as it was passed along. 
According to Mayorkas, the border camp in Del Rio has now been completely cleared of all Haitian migrants under the International Bridge. 12,400 applicants who are accepted by the title 42 application will have their cases heard by immigration judges who will decide whether they will be permitted to remain in the United States or removed. An additional 8,000 migrants have been estimated to have returned to Mexico voluntarily, while 5,000 await processing by the DHS who will decide whether under Title 8 they will be placed in immigration removal proceedings or expelled. It is clear based on these numbers and continued instability in Haiti, that the future of Haitians and their global placement continues to be an undecided topic to foresee continued debate.