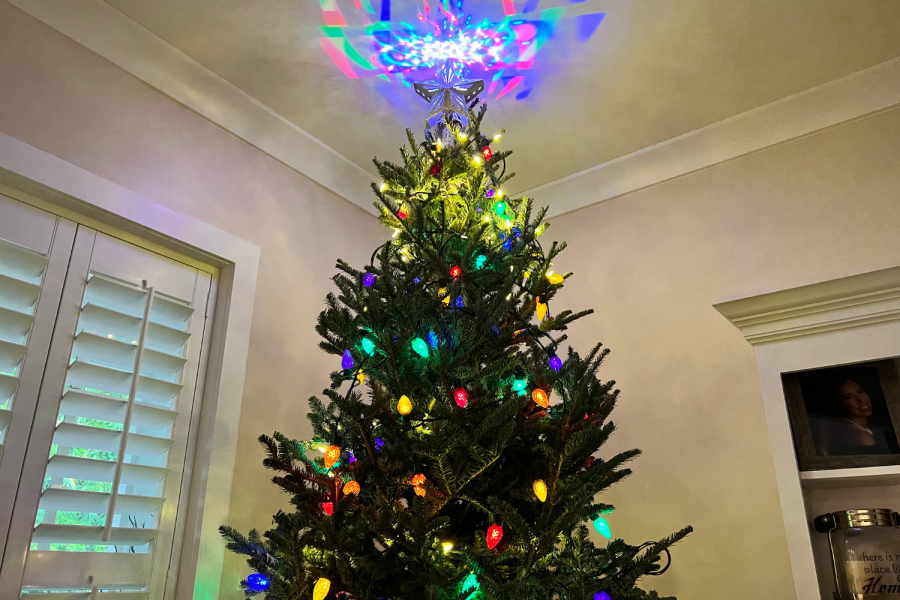 Photo Credit: Ellie Martinez/ Achona
The beloved holiday season has arrived, and with it, the tradition of decorating Christmas trees. For many, the process of choosing the perfect tree to ornament is a priceless holiday practice. Each year, Christmas tree farms are filled with potential holiday decorations of all shapes and sizes to be purchased by a festive individual. However, the 2021 Christmas tree season has arrived differently this year. The holiday trees have recently observed a sharp increase in prices.
View this post on Instagram
2021 has become a challenging year for manufacturers and suppliers around the world. The current supply chain crisis, seen in a significant amount of deficiencies in global businesses, has held significant influences in several areas. Presently, shipping has become backed up, creating issues at factories and ports around the globe. These shortages most likely stem from the tragedies of the COVID pandemic, though many factors contribute to the continuing scarcities. 
The supply chain crisis' intensity made it clear the holiday season would be affected, as an incredibly high amount of consumers are searching for gifts for their loved ones during this time. The supply issues have limited the number of toys produced and their variety for children during the giving season. 
Likewise, Christmas tree prices, stocks, and variety this winter season have been hit by the crisis as well. The issues surrounding tree supplies are not limited to live trees – as China, the prominent supplier of artificial trees, has also been affected by the supply challenges. For each tree preference, this year's challenges have affected their availability, and prices have jumped as a result. 
Additionally, the rising heat of the planet and extreme weather conditions of the Pacific Northwest have become a challenging workaround for live tree suppliers. The region faced an intense summer with severe droughts this year, leading to a decrease in the stock of the area's trees and tree types. 
To find the perfect tree, suppliers have suggested this year it is imperative to purchase one in advance this season, rather than last minute. Luckily, many individuals this year began holiday celebrations early, because of the joy and mental health benefits it may bring. As a result, Christmas tree sales have unexpectedly seen increased growth this season, despite the supply challenges. 
🎄🎅☃️ pic.twitter.com/T8dbMsxAo3

— kayla ・゚✧ (@softhiings) December 6, 2021
The joy of the Christmas season and its memorable traditions are something many hold dear, highlighting the importance of the season's good feelings despite challenging times or conditions. 
AHN Junior Izzy Muzzillo had a good experience with her Christmas trees this year, even in spite of the current difficulties. 
"My family has artificial trees. We keep our trees year round, and put them out during the winter time, so we had no problems with the supply chain issues. I personally love having our decorated trees out every year and I think it's a very important part of the Christmas season," Muzzillo ('23) says.