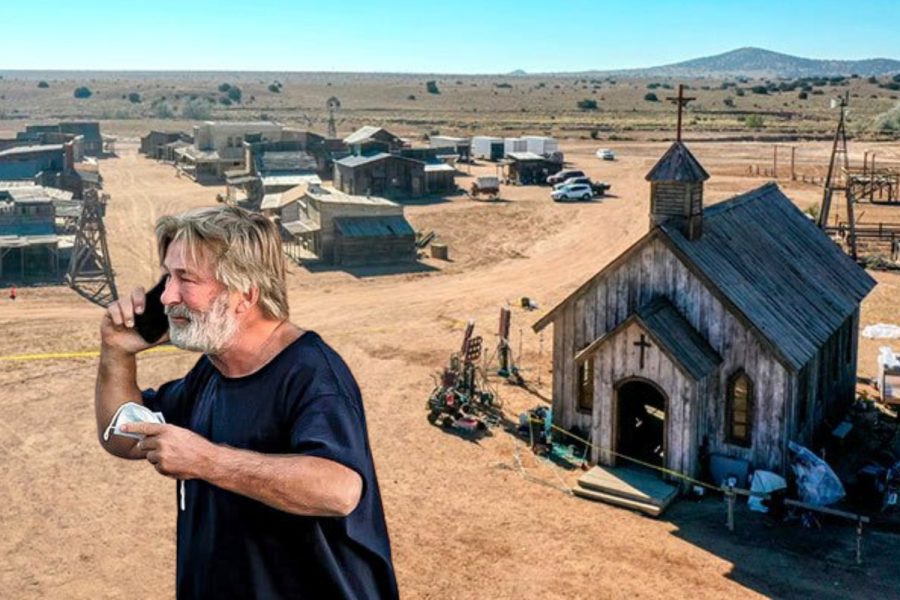 Photo Credit: Eleanor Amoriello/Achona Online/Picsart
On October 21, 2021, actor Alec Baldwin fatally shot and killed Halyna Hutchins in New Mexico. Hutchins and Baldwin on the set of Rust, a low budget film in which Baldwin is starring and Hutchins was a cinematographer. The film's director, Joel Souza, was also injured by the prop gun that killed Hutchins. Baldwin was under the impression that the firearm was filled with blanks and was practicing for a scene when the fatal shot was fired.
Last week, Baldwin did an exclusive interview with ABC News claiming he was not responsible for killing Hutchins and injuring Souza. According to ABC, he claimed he had no idea how the bullet got onto set and he "didn't pull the trigger." Baldwin continued saying he had only cocked the gun and when he released the hammer, the bullet discharged. He then went on to say he was just following her instructions and he was not even pointing the gun at her.
This claim was breached when the film's script supervisor, Mamie Mitchell, "accused Baldwin of 'playing Russian roulette' with the gun by pointing it at Hutchins." According to the New York Times, the lawsuit claims Baldwin cocked and fired the weapon intentionally. It also mentions Mitchell's trauma, stating that she "sustained serious physical trauma and shock and injury to her nervous system and person." It also states that Baldwin knew the protocol was to be handed a firearm by an armorer or prop master after showing the actor it was empty which differs from Baldwin's situation due to the fact that he was handed the weapon by the movie's first assistant director.
Many have wondered where the criminal charges are for Baldwin after the fatal shooting. At the time of his interview, Baldwin stood firm in the belief it is unlikely he will be charged with anything criminal. While no charges will be filed if it is proven Baldwin was unaware there was live ammunition in the weapon, according to Lawyer Monthly, he could be held responsible "if there is evidence to suggest he behaved irresponsibly with the weapon despite knowing the risks."
Alec Baldwin DELETES Twitter account in wake of interview about his accidental killing of cinematographer Halyna Hutchins https://t.co/JwedWLUjWZ pic.twitter.com/addyYVDjVJ
— Daily Mail US (@DailyMail) December 6, 2021
As of right now, Baldwin is continuing to live at home with his family and makes an appearance in the news sporadically. He has stated that while he does feel horrible for what happened, he does not necessarily feel guilty. He mentioned in his interview that "someone is responsible for what happened … but I know it's not me." He also made a claim that he does not see himself in any more films containing guns. According to The Sun, the film stopped production and most likely will never be finished.
Shelby Drinkwater ('22) says, "At the end of the day if he was holding the gun, he is responsible. It doesn't matter if he thinks he pulled the trigger or not, he is still responsible."