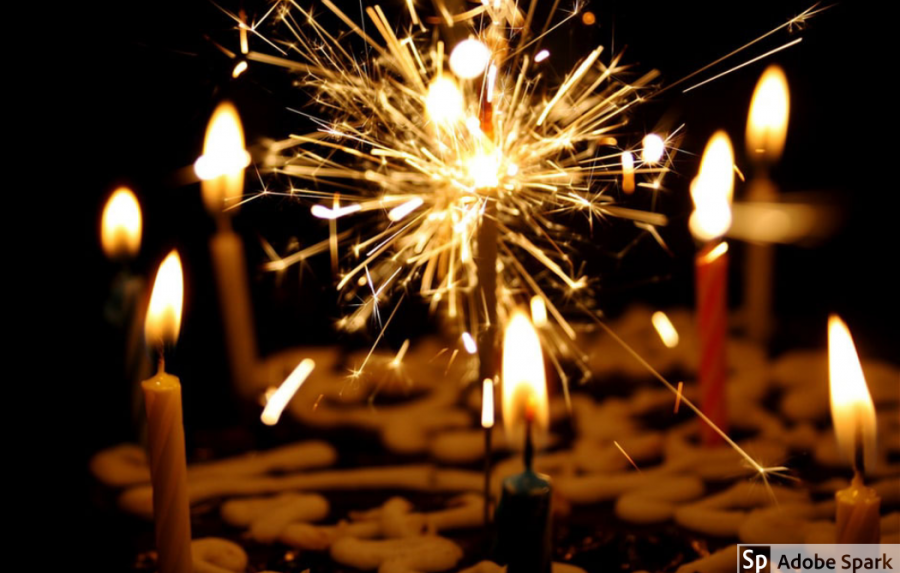 Photo Credit: Chloe Mintz/ Achona Online/ Adobe Spark
Often times, birthdays are seen as a rite of passage. In carving yet another slice of cake, one is acknowledged for their successful completion of the previous year. Or, perhaps, honored for commencing the milestones of their life: the terrible twos, double digits, and teenage years to name a few.
Now, I've never been keen on birthdays— my birthday, that is. As I inch closer to adulthood each year, said commemorations tend to linger near the "melancholy" end of the spectrum as opposed to that of celebratory. 
Having recently turned sixteen, the prospect of my "leaving the nest" is no longer a figment of both my own and my parents' imaginations. With the arrival of a single acceptance letter, I shall be whisked perhaps hundreds of miles away from a childhood 18 years in the making. 
To think "Harry Potter" will be swapped for copies of the WSJ and endless rounds of Scrabble for shower caddies… Well, such a thought is positively horrifying. 
Perhaps of even greater distress, my sheer lack of magical abilities has prohibited my acquirement of a "time-turner." All hope of reliving the good ol' days has officially dissipated. What I would give to return to the years in which I had not the slightest care— save for those of selecting the proper hair bow. 
No longer will I be coddled by my parents nor goaded by my brother. Rather, I will be expected to fend for myself amidst a society of full-fledged adults.
Of course, life is too short to fear its vicissitudes. 
In the wake of Harry Potter's admittance into the Tri-Wizard tournament, Rubeus Hagrid uttered, "what's coming will come, and we'll meet it when it does."
Growth is inevitable. And while one's growth may yield societal expectations (particularly those of marriage and procuring a steady income), only we have the power to make such decisions. 
(Whether I chose to marry at 21 or 43 is of no one's concern but my own.)
Besides, fate has a manner of unfolding, perhaps not in the manner in which we had desired, yet exactly as it is meant to be.