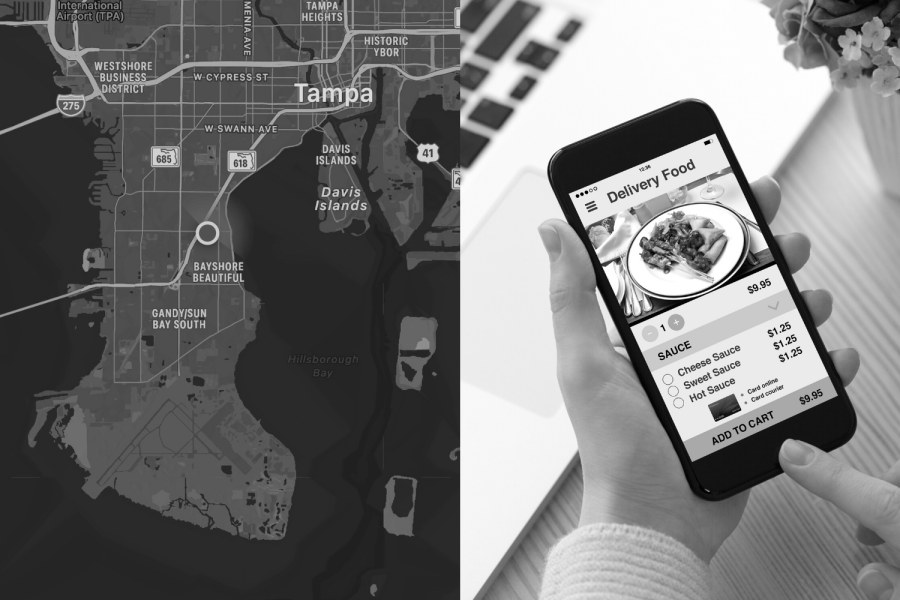 (Photo Credit: Ellie Martinez/Achona Online/Canva)
In a seemingly endlessly challenging world, society clings to convenience. Human beings are always searching for the next innovation to ease our difficulties. We desire a life of constant carefree days. However, as our society develops new forms of convenience, individual lives of mindlessness and dissatisfaction can simultaneously develop alongside it. 
The convenience of fast food leads to poor health. The convenience of all our work leads to a loss of our humanity and motivation. The convenience of plastic is destroying our planet. The convenience of living itself has led to a loss of our individuality and uniqueness within our lives. 
Is convenience truly the goal? Its contradictory nature provides us with an ambiguous answer. A world where everything's made easy for us can quickly lose its character, and society can lose touch with what matters most. 
In the world of food delivery apps, convenience is the top priority. Yet, with the increasing popularity of food delivery services, small and local restaurants suffer.  Delivery services can be destructive. Many argue that delivery commission rates, often 30 percent of the total order cost, account for their most significant risk. 
The COVID-19 pandemic has only increased the popularity of food delivery services, as many now prefer to enjoy their food from the comfort of their own homes. 
View this post on Instagram
Like food delivery apps, GPS apps are essential to many for driving with ease. The convenience of always knowing where to go to reach the desired destination is unchallenged. However, many hypothesize that the new generation of drivers is dependent on GPS services to navigate their towns. 
View this post on Instagram
The convenience of GPS will persuade many drivers to choose its simple and low-effort navigation tools. Yet, GPS can be unreliable. Humans are more intelligent than technology and machines.  All humans have an innate ability to memorize countless streets and routes for navigation. 
google maps will be like want to save 30 seconds by taking a route that causes lasting psychological damage?

— alexa (@mariokartdwi) October 8, 2021
However, if we fail to use these abilities, they can weaken over time. By relying on these systems, we limit ourselves to not using our natural intelligence and capacity for interpreting routes. We mindlessly follow often unstable directions to get from place to place. 
AHN Junior, Rosie Mele, speaks on her sometimes unreliable experience using GPS as a critical navigation tool. 
"GPS is essential to my driving, however, it can cause me to take roads I am trying to avoid and sometimes lead me in the wrong direction," Mele says. 
Food delivery and GPS services are not the only aspects of our society that cater towards our convenience; practically everything does. 
Everything we do within our contemporary lives— eating, driving, financing, and more has been made easy for us. This efficiency of living can be beneficial in providing us with a helping hand in our most challenging times. However, its inherent harm arrives in its frequency. And, our contemporary world has already reached a point where the abundant options for convenience within our lives are harmful.