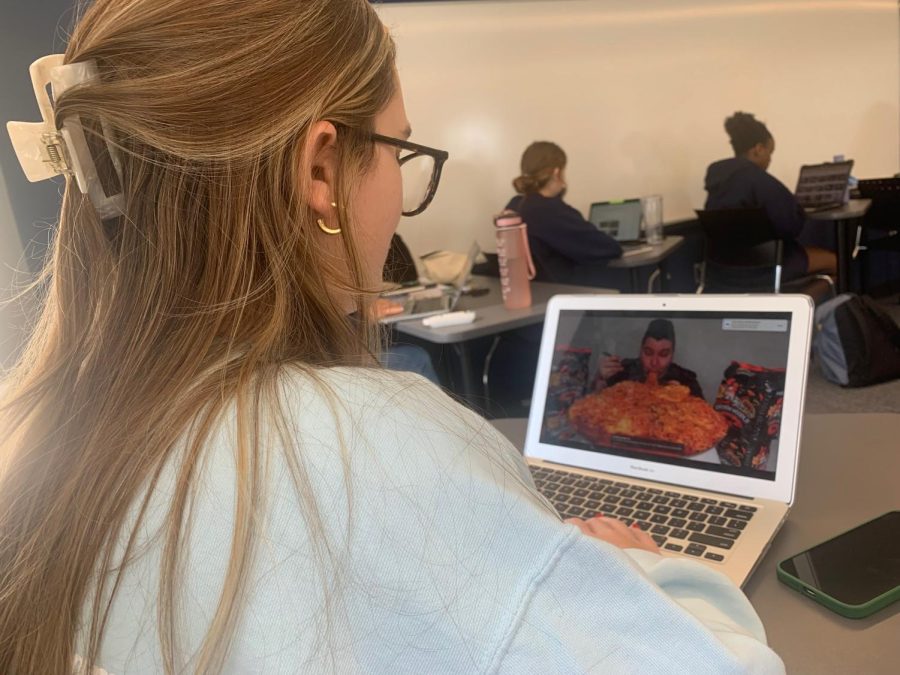 Abby Neal/Achona Online
A common criticism of current internet celebrities is that they cross the healthy line for fame. A specific example of this is the popular mukbanger Nikocado Avocado. His claim to fame is binge eating unhealthy foods in dangerous amounts. Fans often claim that he has gone too far for fame, destroying himself in the process. This poses the question: What is too far for fame? 
Although many celebrities come into their fame in healthy ways, some do not. That is what people say about Nikocado Avocado. His comment sections include criticisms that say he is destroying his health. He responds to these comments with jokes that people criticize him for no reason. He also claims that his weight is a "medical mystery." People are severely concerned about his health and he has no concern for it. He has done all of this for fame. 
This is an extremely bad influence on impressionable viewers. Whenever Nikocado Avocado makes light of the dangerous state of his health, he is displaying the idea that poor health is acceptable. On camera, he explains that he does not care for himself when he constantly makes jokes about his poor hygiene. He has a large audience and this is not good for his impressionable viewers to see. 
These actions pose the question: How far is too far for fame?
Students have expressed their opinions on this question. 
Senior Sophia Garcia says, " I think that Nikocado and people like him have crossed the line between what is safe and healthy and what is dangerous. For his health, he needs to stop."
This is the common view to agree with. 
Lauren Meyer ('22) says, "I also think that he went too far to be famous. He is unhealthy which is also a really bad example for his viewers."
One could argue that what he does is for money and it is just his way of making a living. 
Senior Brooklyn Bull says, "I think if it is his easiest way to make money that he should just do it. I mean it is pretty unique what he does and I think he is pressured to do it by his fans." 
This is true. He has expressed that he feels pressure to do what he does because he makes good money on it and he has a large fanbase. It has also been said that people like watching his videos because it makes them feel better about themselves and their body image since Nikocado's is so poor. Although this could be true, the audience does immensely contribute to his unhealthy habits because they encourage them.