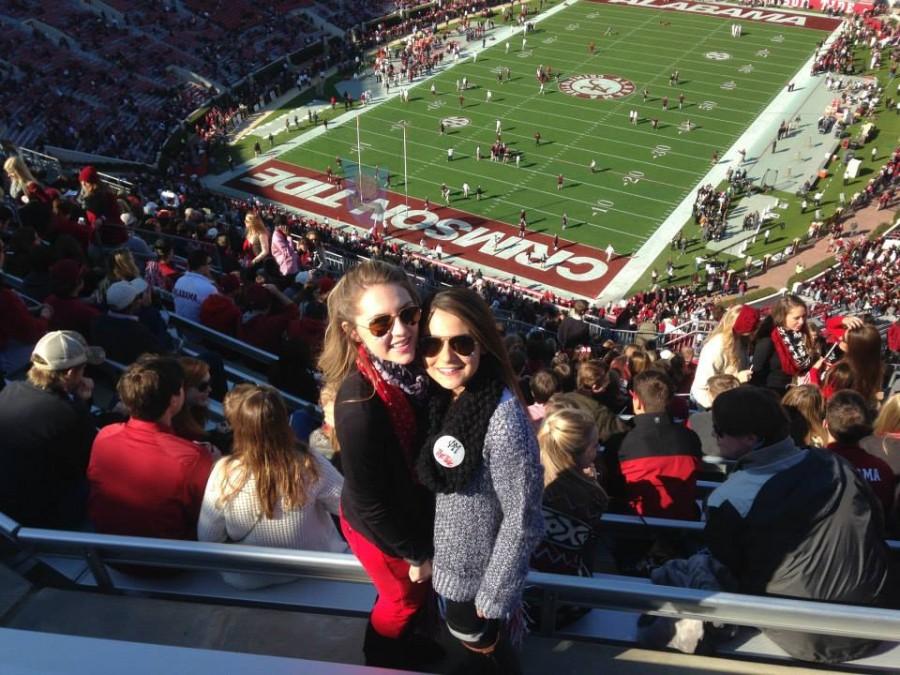 Credit: Remi Storch
How do you spend your Saturday, Sunday, and Monday nights? A girl like myself who enjoys football will most likely spend my weekend watching and attending both professional and college games. Although our professional and college home teams in Tampa have not had the best track record, the atmosphere of Raymond James Stadium makes the whole experience complete. Academy girls are trying to break down the stereotypes associated with girls liking football; Sophomore Gretchen Swenson said "I've grown up being a football lover, I feel as if I'm a trendsetter."
There are even TV shows that are trying to break down the stereotype; WAGS on E! premieres every Tuesday night at 10. The show features the wives and girlfriends of professional athletes; most of the husbands and boyfriends are professional football players. Senior Avery Dierks agrees with the outstanding reviews WAGS has gotten, she said "I feel like the stereotypes have slowly started to go away because it has become more common for girls to follow sports , especially football." WAGS shows off the more glamorous side of girls that like football.
But for non-celebrities like ourselves, we still have a good time supporting our favorite teams. As the regular season for both professional and college football fastly approaches, Academy girls are getting their favorite team's gear ready. "My fellow football lovers and I are so excited for the start of football," Senior Maddie Matesich says. The schedule of both professional and college games will be posted weekly on ESPN.com.
Here is this weeks college football schedule.