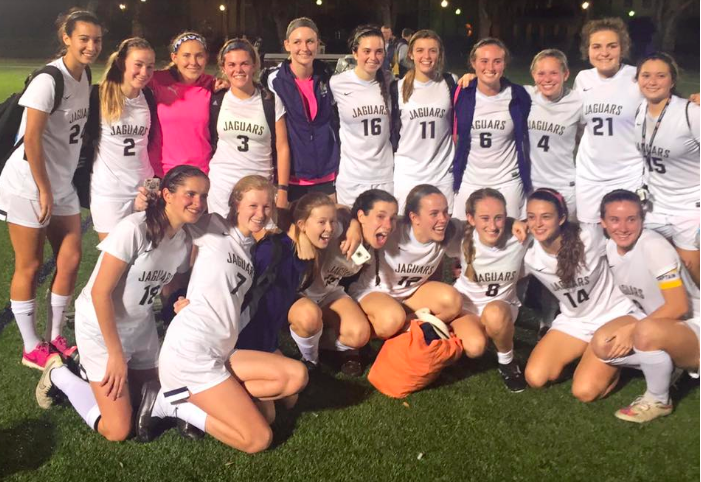 Credit: Ellie Abdoney/Achona Online
As the 2015 season came to a close for the Academy varsity soccer team, they broke school records and exceeded all competitors expectations. The Jaguars' multiple wins in 2015, were a stepping stone and will only propel them forward this upcoming season.
Congratulations to the history making soccer team on the first district title in AHN soccer! #tobeacademy #essequam pic.twitter.com/TlEyNNbyic

— AHN Jaguars (@holynamestpa) January 16, 2016
Even as the underdogs last year, they nearly won in the State Semi-Finals, surpassing every other team's expectations. This year is completely different.
Emily Abdoney admits, "This year, every team is out for our blood. We had a winning season last year and only three losses overall. We are the team to beat so there's going to be competition."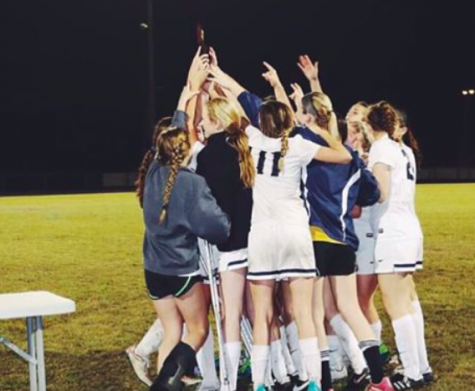 The competition might be bigger than last year now that they are more recognized, but it is nothing the soccer team cannot handle as they are one of the most motivated teams. They want to win the school's first ever state championship in soccer and are determined to do whatever it takes to make it happen.
Claire Obeck shares, "Everyone strives to play better, even if we are winning a game. No one gives up at practice or in games until the last whistle is blown."
For the soccer team, their main goal might be winning, but they make sure they have fun in the process.
McKenna Weathers shares, "We started a new tradition last year where we have a little dance party five minutes before warm up. It is our way to loosen up and take some stress off of the game."
The team does a number of traditions to relax and take the pressure off the game mainly with dancing and singing as most Academy girls love to do, but they also have a special tradition where they say a prayer that the team writes, and at the end, they say the saints names they want to intercede for them. They have grown closer as a team through their traditions and now most players' favorite part of being on the soccer team is the family that they have created.
Sophia Tremonti shares, "My friends that I have made during soccer here at AHN have grown to be some of my favorite people in the world. Everyone gets along and there is no grade divide. I have I've made some of my best friends on the team and I am so grateful for that."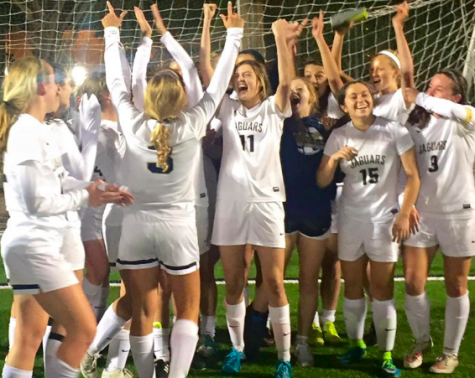 Now nine months later, the Jaguars are ready to prove they are talented enough to win their first State Championship in all of academy's history when they open their season on November 9 at home against McKeel Academy. This year they are the team to beat, and the players have the hard work and determination to defend their regional title and possibly reign the state champion title. The 2016 team will feature students from all grades, and many of them returning players from last year.
This past week, the Academy held tryouts and the team has been announced, but the roster does not yet come out until later this week.