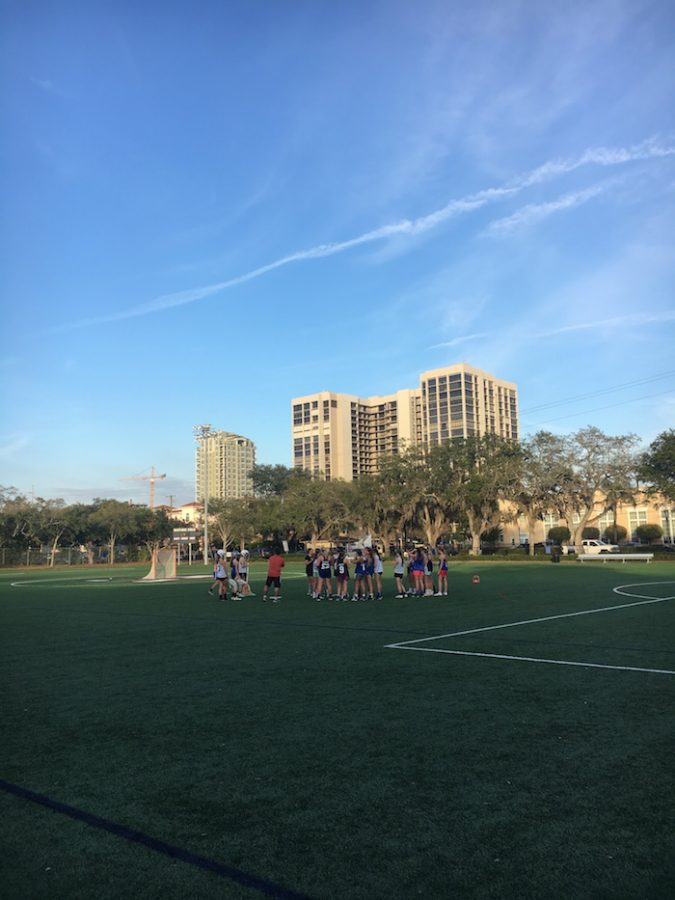 Credit: Devin Folkman/Achona Online
On January 17, the third year of Academy Lacrosse began, and returning players are very excited for the new season. There were three days of tryouts to evaluate each player. The head coach is Arianna Louder working alongside her father Dave Louder and her assistant coach Lisa. The team also has a coach for team goalies named Meredith.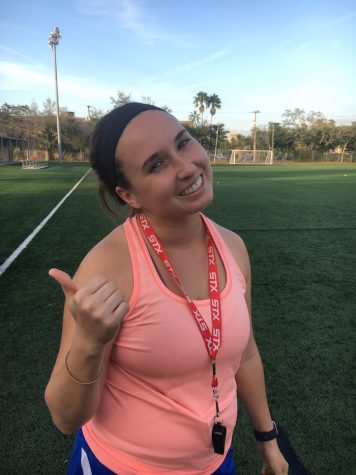 Some returning players have been conditioning every Wednesday after school from four to six at Academy. One of the senior captains, Sophia Mastro, has been running additional practices on Thursday and Sunday during the conditioning season.
Mastro says, "Conditioning has helped us grow closer as a team before the season and has motivated people to work harder and get in shape."
Back in the fall, the team participated in a league called Shooters to improve their skills during the offseason. The team was undefeated in fall preseason, but then lost in the playoffs due to missing players who were on vacation.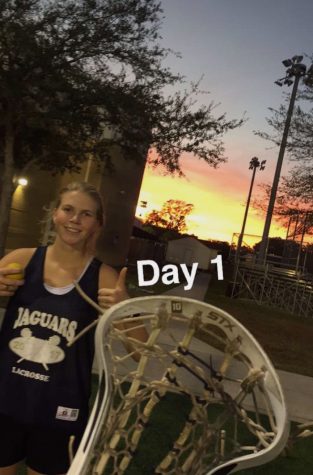 Reilly Sleater says, "Offseason has really prepared us for the next season. I believe this year we have a chance of making it far into the playoffs."
This year the team is required to wear helmets while playing due to safety precautions. Although girls lacrosse is a non-contact sport, there is always a chance of getting knocked in the head by the hard rubber ball or the medal stick.
The seniors on this year's team are Sophia Mastro #15, Reilly Sleater #11, Megan Przedpelski #55, Riley Gillis #9, and, goalie, Skylar Martinez #99
Gillis says, "Being a part of this ecstatic team makes my senior year even better. We have all bonded and grown together through this sport, and I can not wait to see what the next season has in store for us."
Last season, Academy lacrosse did not make it to districts. Although the season ended shortly, they pulled off a huge upset by beating Robinson who was the second seed in the district. This year, the team hopes to make it into the district playoffs.
Junior Mia Lopez says, "Although our season ended shortly last year, I think we became closer as a team and will achieve more goals this upcoming season."
After tryouts, Academy's new lacrosse team plans on improving their third season through challenging games and many tough practices.