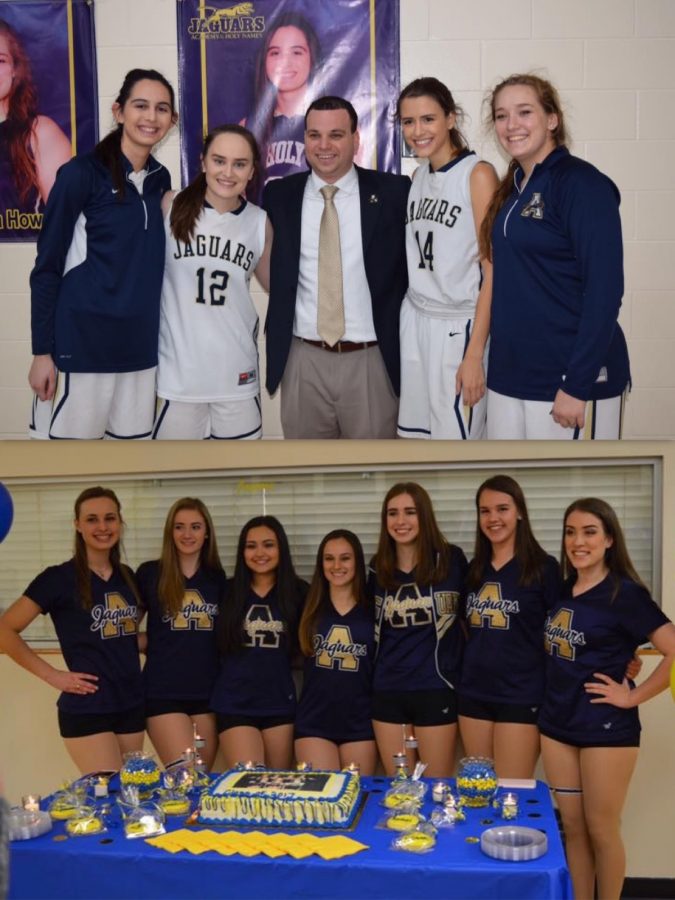 Photo Credit: Emily Hoerbelt/ Achona Online
Every year the senior members of Academy Varsity sports are honored at their senior night at the last regular season home game. This past Friday, the seniors of the basketball team and Jaguarettes dance team were recognized during their game against River Ridge High School.
Basketball seniors Devin Folkman, Jessica Galvis, Domenica Howard, and Alyssa Muir were recognized before the game with flowers and a few special words from their junior teammates.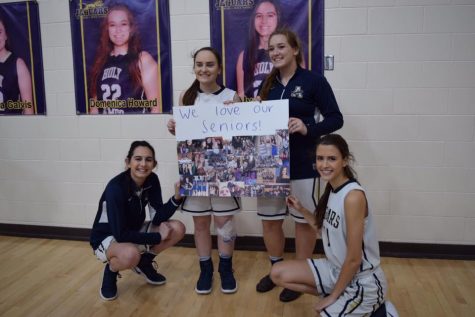 Folkman said, "I love how Lindsey Perez mentioned how I helped her through a tough time before the season started because it reminds me on how far we have come as a team and all the memories made along the way."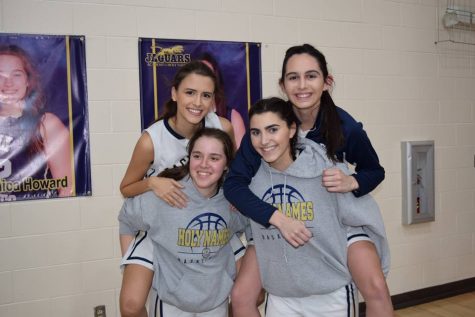 Jaguarette seniors Sarah Ercia, Danielle Gutierrez, Emily Hoerbelt, Alessandra Nies, Rachel Tata, Tessa Vaughn, and Allison Wehle were recognized during halftime with flowers, a gift, and a speech given by Junior Abigail Rodriguez recalling how special the seniors are to the team.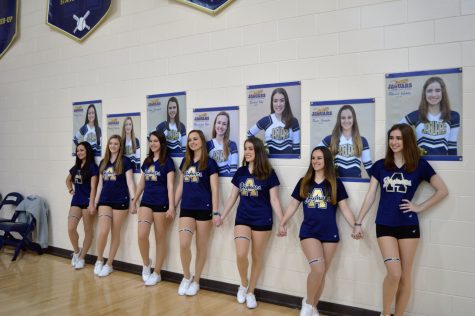 Wehle said, "My favorite part of the night was when I was walking out on the court and met my parents and sister half way. I could never have done anything without the support of my family and I am forever grateful for the love and guidance they give me."
After the game, the basketball team had their own after party with food, cake, and special gifts for the seniors.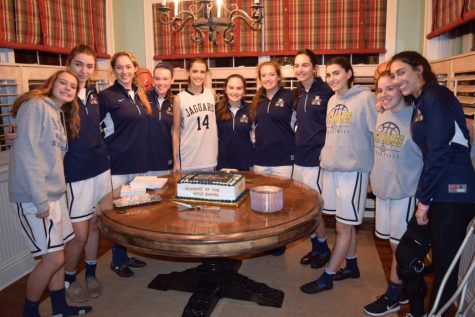 To wrap up the night, each junior on the dance team gave the seniors their own individual speeches recalling past memories, how much they will be missed next year, and how much they mean to them.