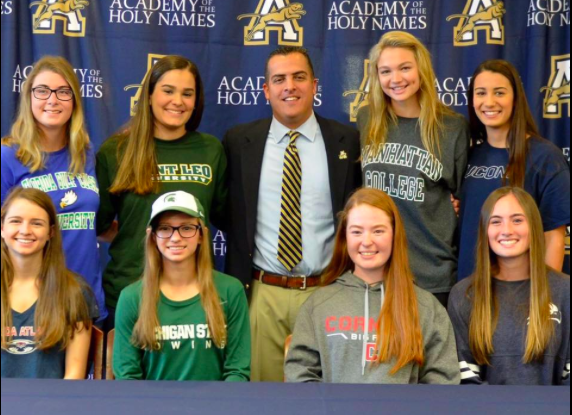 Credit: Haley Morrell (used with permission)
Each year, seniors not only experience success academically, but also across the bridge in athletics. The class of 2017 is blessed to have six classmates furthering their athletic careers at great universities in crew, softball, soccer, and cross country.
Alexis Miniet has been playing softball since the age of six and is now committed to Saint Leo University. She plays third base and has a .408 batting average in her high school career. Miniet also plays travel ball for the Clearwater Bombers, a competitive traveling team, in order to strengthen her skills on the field with extra playing time.
Miniet says, "Communication with your coaches is important—high school and club—in order to receive opinions on where you could compete at the college level. Some universities are part of higher ranked divisions depending on the sport, but that does not mean the higher ranked school is best fit for you."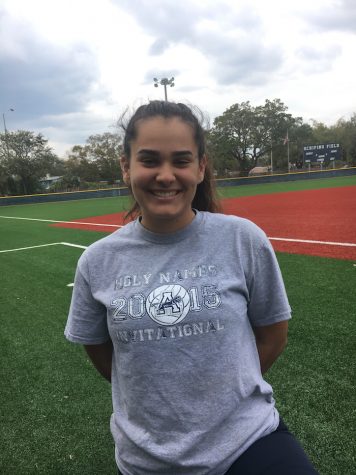 Morgan Graff started her running career on the cross country team at Academy during her sophomore year. In order to make it to college level, Graff practiced a lot over the summer to enhance her endurance for upcoming meets. Those hot summers paid off, now she is committed to Florida Atlantic University. Graff's parents and Coach Ray Rodriguez are great contributors to her achievements throughout the past couple of years.
Graff says, "Florida Atlantic was not my only offer, but this college seemed to fit me athletically, socially, and academically. Athletes need to determine academic goals before diving into a bunch of college offers."
Hannah Menendez is a four year varsity member of the Academy soccer team and has decided to take her skills to University of North Florida. Since the age of four, Menendez has been kicking a ball into the goal, and now she has accomplished a greater goal for her future. The dedication towards soccer started with her club team, Tampa Bay United. In her high school career, Menendez helped the team's offense by scoring a total of 73 goals and recording 24 assists.
Menendez says, "Start the recruiting process early, and always give a hundred percent because you never know who is watching."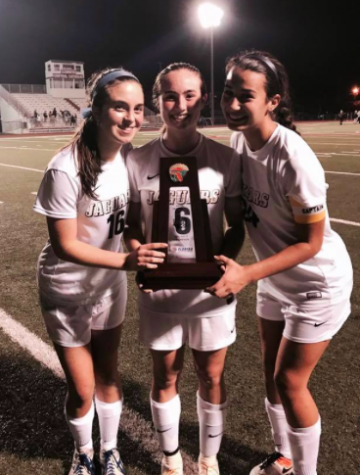 Katie Hale is a softball player committed to Cornell University, who has been putting in long hours outside of practice to reach this Division One, Ivy League school. Her parents and coaches have supported her through the process ever since she was five years old. Around the age of nine, Hale started to spend lots of time working on her skills, especially her swing, by joining a travel ball team.
Hale says, "Never lose heart, always trust the timing of the system and remember that every athlete has a different situation. Just because girls get recruited sooner than you, does not mean they are better or going to a better college than you. I would not change the end result for anything in the world."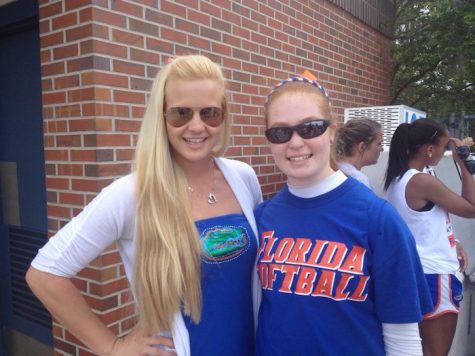 Julia Petrillo has been playing soccer since the age of four and after hard work has committed to the University of Connecticut. She played recreational soccer until she was eight, then later on joined RSL, a club team, which later changed to Tampa Bay United. For the past two years she has been the captain of Tampa Bay United, and has reached two state semi-finals at AHN.
Petrillo says, "Someone will always be better than you, someone will always be faster than you, but it is your work rate that will set you apart. It is all in your mentality and how you handle situations so by doing those two things I have been able to go into games much more confidently."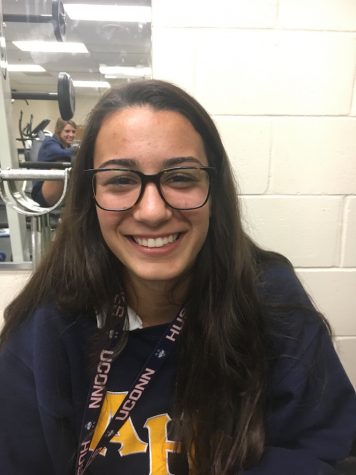 Julia Hojnaski has been doing crew since the eighth grade and will continue at Michigan State University. She is a coxswain, who received other offers from La Salle University, Drexel University, and University of Massachusetts Amherst.
Hojnaski says, "I discussed with my coach about what it would take financially to go to that school and she then gave an offer and we worked it out from there. Another way to improve an offer is to pin your top two schools against each other."
Haley Morrell has been playing softball for twelve years and has joined multiple travel ball teams to enhance her performance. She received offers from University of Maine, Florida Gulf Coast University, and Santa Fe University. She decided to commit to Florida Gulf Coast University because it has always been her number two school, she loves the campus, and is interested in the majors provided at the college. Two coaches that played a great role in her college scouting were Dean Hale and Danny Sharp.
Morrell says, "Go to camps and don't be afraid to put yourself out there. Always reach out to coaches, and make sure your coach is invested in helping you get there."