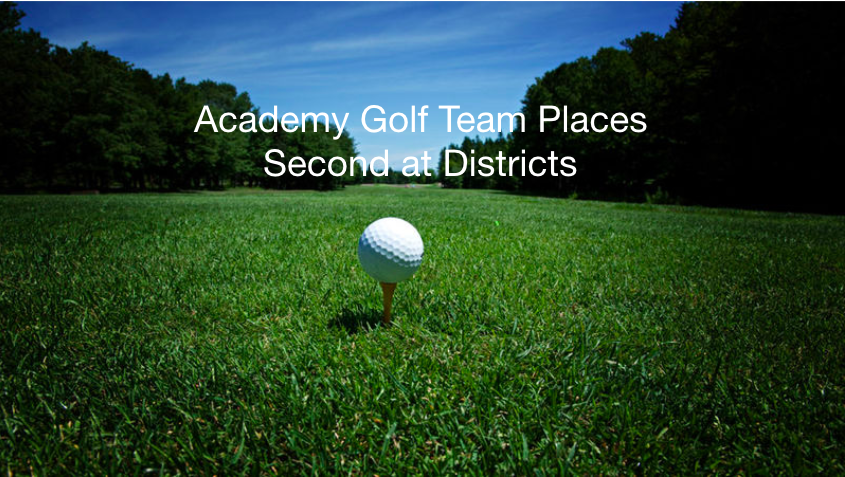 Photo Credit: New Brunswick Tourism/commons.wikimedia
On Tuesday, Oct. 17, 2017, the Academy of the Holy Names' golf team placed as runner-up at the annual 1A-District 13 High School Golf Tournament. The team now advances to the Region Tournament next Monday at Carrollwood Country Club.
Prior to the District Tournament, the AHN golf team practiced hard at Tournament Players Club of Tampa Bay. Due to Hurricane Irma, some of their matches with other schools got cancelled and therefore the girls did not know how good the other teams they would compete against at Districts would be.
Districts itself consists of about ten different schools with 10 teams of boys (five players maximum) and 10 teams of girls (five players maximum), however, the girls do not compete against the boys but are rather just playing at the same time as them. The players all tee off in threesomes, with people from differing teams at different holes beginning at 9 a.m. and will then begin to compete around 3 p.m. Altogether, everyone plays 18 holes and the top four scores from each player on a team are added together to create one composite score for that school.
Golf claimed the title of District 1A runner's up & advance to Monday's regional tournament! Good Luck, Jags!!! ⛳️🤗💙🥇 pic.twitter.com/0dKtXPNqsV

— JAG NATION (@jagnation_1881) October 19, 2017
Academy team member Macy McConnie ('18) said, "We had about 357 points total between the four of us and got second place as a team next to Tampa Prep. The top three teams; Tampa Prep, Academy, and Berkley move on to regionals on Monday."
After all the team scores are calculated, each player is individually evaluated. The top five players, that are not already on one of the top three teams move on to Regionals as well. Furthermore, players with the best scores are rewarded as well. Academy golfers Georgia Ruffalo ('20) received fourth place, and Haley Angel ('20) received sixth place.
McConnie said, "We are all super excited for regions, and will be playing the course (Carrollwood Country Club) everyday after school and this weekend.  It's an incredible course and in really good shape, which makes playing it so much more enjoyable for the golfers."