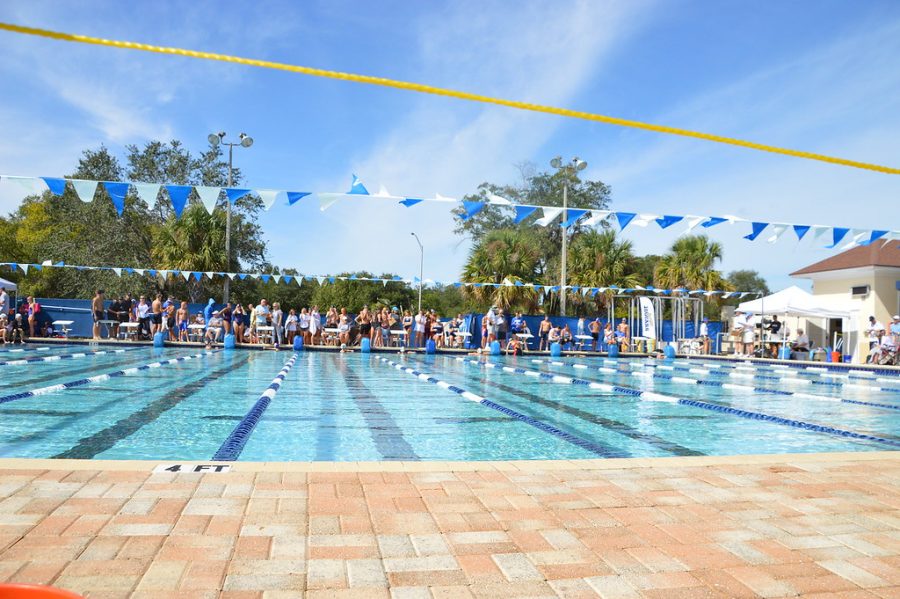 Photo Credit: Amy Martin/smugmug.com
Saturday Oct. 21, 2017, the Academy of the Holy Names' swim team competed at the class 2A District Swim Meet. The team won the meet for the tenth consecutive year with a total of 696 points, beating their runner-up Robinson High School by 368 points.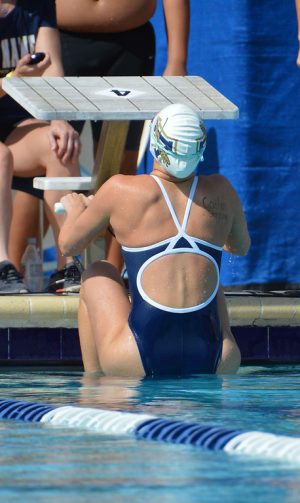 The point system for swim competitions regulates each individual event; a swimmer has the opportunity to score a maximum of six points, if they place first. First place gets six points, from there the numbers decrease from six so that second place starts at four points, third place receives three points, fourth place receives two points, etc. Team relays are scored on a higher level than individual events; the relay that finishes first receives eight points and second place receives fours points, etc.
Taulbee says, "The swim team has come such a long way, and our tenth consecutive District's Title is an attribution to all of the hard work the team puts in, in and out of the pool."
The swimmers who ranked the highest at the swim meet included Bella Kirkpatrick ('18), Sophia Hasara ('21), Sydney Wills ('20), Sierra Wills ('18), and Katie Taulbee ('19). Kirkpatrick placed first in both the 100 yard backstroke with a time of 1:02.24 and the 100 yard butterfly with a time of 1:00.63. Hasara placed first in the 500 yard freestyle with a time of 5:23.91. Wills ('21) placed first in the 50 yard freestyle with a time of 25.68, Wills ('18) placed first in the 100 yard breastroke with a time of 1:10.91, and Taulbee placed first in the 200 yard IM-individual medley-with a time of 2:17.81.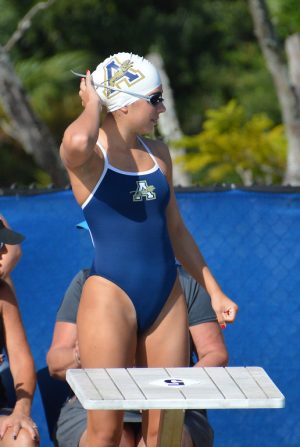 Hasara says, "I felt really pumped at districts and I was feeling prepared because everyone on the team was really supportive and I had really good competetors. There was a lot of pressure but I told myself to do the best I could do, and I did. Regions is a whole different story. I'm really nervous! Though I'm sure when I get up on the block I'll be ready to race this weekend because the team will be with me and we'll be cheering each other on."
The next step for the swim team is the State competition Nov. 3 in Stuart, Florida, where they will be going to defend their state runner-up title achieved last year.