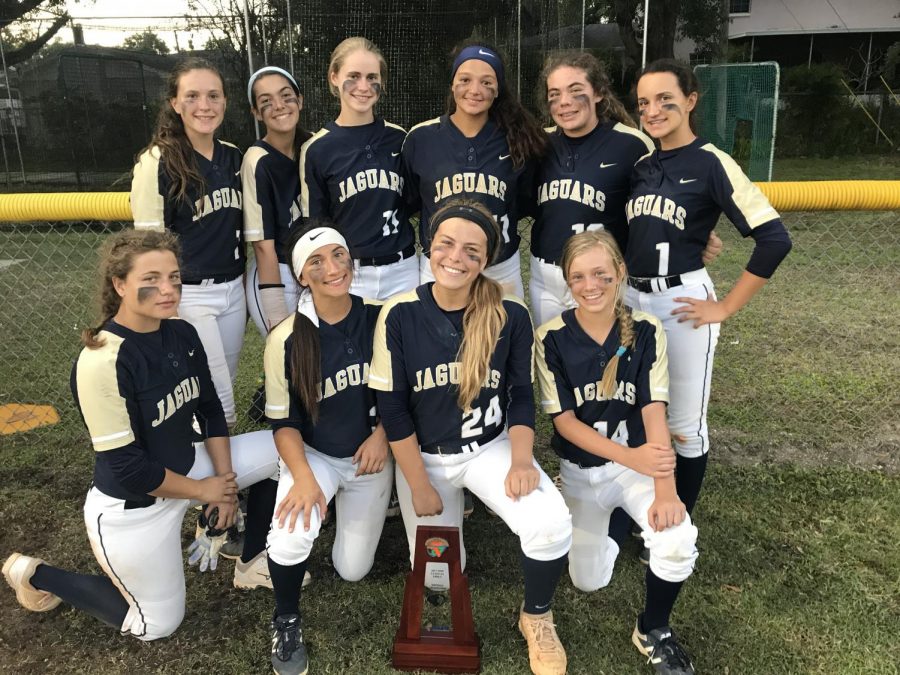 After beating Calvary Christian in the Semifinals 14-9, Academy softball advanced to the district finals on Friday, April 27 at 6 p.m. Districts are hosted at Tampa Catholic High School and the championship will be against Berkeley Prep. Berkeley beat Tampa Catholic in the semifinals, causing them to advance to the finals for the first time since 1998.
After playing a full six inning game and having the lead of 1-0 against Berkeley, in the top of the seventh inning Academy lost the lead and Berkeley won districts with a final score of 3-1. Academy received a trophy for being district runner-up and placing second in their 4A district. Although Academy softball lost districts they are still eligible to compete in regionals.
Similar to last year, Academy did not win districts, but won regionals against Tampa Catholic and traveled to the state championship.
Captain Alyssa LoSauro ('18) believed the team has a good chance of going back to the state championship this year, however it did not work out in their favor.
LoSauro says, "I'm disappointed that we lost because I know we are the better all around team. But, this should give us the motivation to win regionals and make another run for the state title. We need to take one game at a time".
After the tough loss in the district final, the team is shook it off and worked hard the following week at practice to prepare for the regional semifinal game on Thursday, May 3 against Montverde Academy on their home field at 7 p.m.
Samantha Miller ('20) is Academy's third baseman and bats third in the lineup.
Miller says, "This week we are really concentrating on our hitting as well as our game situation defense to prepare for Thursday's game".
The season ended at the regional final game when Academy lost 9-3.